Back to Info Center
About Us - Memorials.com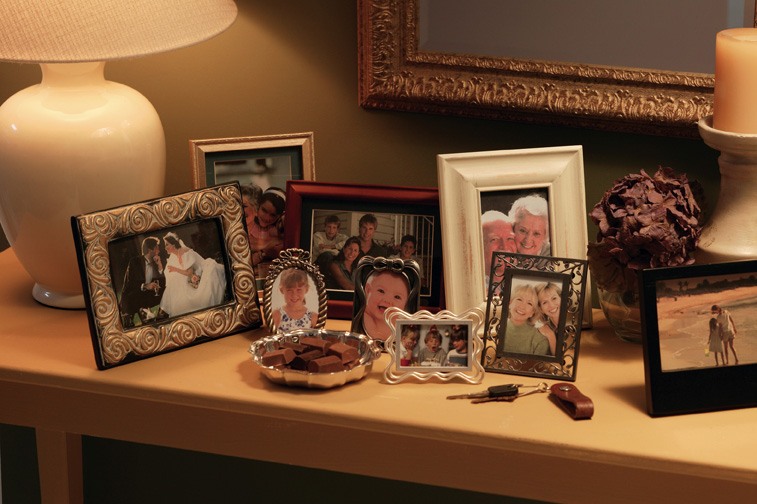 Memorials.com onTV
CBS top rated show: "Navy NCIS" - Dignity Bronze Cremation Urn
ABC top rated show: "Desperate Housewives" - Dignity Bronze Cremation Urn
CW top rated show: "The Gilmore Girls" - Atlantis Cloisonne Cremation Urn
Movie: "The Six Wives of Henry Lefay" starring Tim Allen - Grecian Bronze Cremation Urn
CBS top rated show: "Heros" - Silver Silverado Cremation Urn
HBO top rated series: "Sopranos" - Eternal Ring Cremation Urn
CBS top rated show: "Two and a Half Men" Season 10 Series Premier (Episode: 1001) - Dignity Bronze Cremation Urn
CBS top rated show: "Two and a Half Men" Season 11 Series Premier (Episode: 1101) - Dignity Bronze Cremation Urn
CBS top rated show: "CSI" Series Premier - DNA Storage
NBC top rated show: "House M. D." The final episode for Dr. Gregory House cremation ashes - Zeus Cremation Urn (discontinued)
CBS Hit Show: "Hawaii Five-O". Navy Wreath Cremation Urn
Memorials.com in Newspapers and Magazines
NEWSWEEK Magazine story about "Thinking Outside The Urn" Newsweek
TIME Magazine story about "The New American Way of Death"
MSNBC More Americans Look to Death to Save Money

Why buy from Memorials.com?
Memorials.com is a company whose name says it all. Your loved one deserves to be memorialized with by an Industry Leader, and we will help you do just that.
From caskets, to urns to cremation jewelry to headstones to statues to garden tributes to ceramic pictures to flag cases, Memorials.com has just about anything you will need to create a tribute to your loved ones memory. Memorials.com product lines all feature large selections of styles, materials and colors that will help assure that your purchase is as personal aand special.
Memorials.com prides itself on providing the high quality customer service that customers in this industry particularly need and expect.
Memorials.com "was always there for all my questions," one customer said in a recent survey.
"By using Memorials.com website, it made what would be a very difficult time easy on our family," another customer said.
Yet another customer noted, "During a time of such difficulty, Memorials.com made things much simpler."
And even another customer summed up what Memorials.com is all about: "It has been 47 days since I lost my husband. I have had to beg everyone for everything since his passing - insurance, medical bills, everything! I sought a way to keep my husband with me - in body and soul. Not only must I commend Memorials.com for their unique and original cremation pendants - They must be commended on their excellence in service and in support. I was lucky enough to be able to deal with Memorials.com - they truly cares about their profession - and customers. Part of my soul is at peace because my husband is with me always - I have Memorials.com for giving me dignity, faith and peace of mind. Their merchandise is magnificent - their prices are the most competitive and their customer support cannot be outdone. "
Memorials.com is always available via email or, for a more personal response in a difficult time of need, customers can contact a caring Memorials.com representative via telephone. Memorials.com toll free number is 1-800-511-5199.
Aside from prestigious, caring customer service, Memorials.com prices are among the lowest prices in the industry. Memorials.com customers have reported that products on the Memorials.com can cost just a fraction of what funeral homes, cemeteries, and other cemeteries might charge. "The cemetery wanted three times the amount I paid" to Memorials.com, one customer said.
The prices of all Memorials.com products are exactly as listed on the site. There are no hidden fees. Delivery and sales taxes (where applicable) are included in the listed price. Memorials.com customers find that comforting in this day when some companies advertise prices that are much lower than what the customer actually ends up paying.
Because Memorials.com knows that choosing to buy memorial products on-line can make customers nervous, we offer the peace of mind that comes with the Better Business Bureau's "On-Line Reliability Program." We take our commitment to business integrity very seriously and will always go the extra mile to make sure your experience buying from Memorials.com is the most comforting, helpful -- and prestigious -- the industry has to offer.
Our prices are typically much lower than those of funeral homes and cemeteries.
We offer a 5 Star Customer Support Team with a website that is available 24/7 to answer your questions and take your order.
Provided to you by Memorials.com