Funeral & Memorial Information Center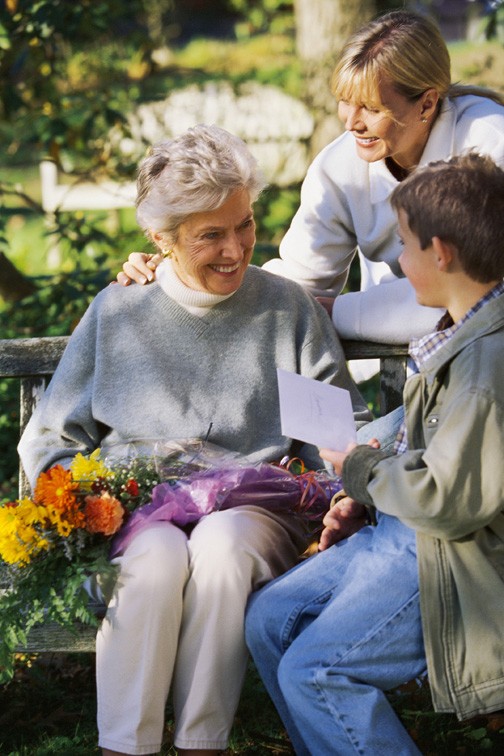 Please click on the link below for the Information we have created for you.
Guidance on Memorials, Grief and Healing from Death
It may seem strange to think of the memorial industry as a haven for entrepreneurial spirit. But that's exactly what it has become in recent years. And that means, when it comes to remembering your loved one -- or even planning your own memorial -- there's not limit to the possibilities.
The memorial industry offers literally thousands of choices of cremation urns, ranging from simple, traditional Grecian style urns to elaborately carved wooden urns of just about any shape and design to beautiful biodegradable urns that can be elegantly displayed during a memorial service for someone whose remains will be scattered elsewhere. This selection has not always been available for those wishing to remember a loved one without paying huge amounts of money. Today, however, the vast majority of these unique memorial options are surprisingly affordable -- many, in fact, can be found for far less than $100.
Grave markers and cemetery headstones are another area in which the modern memorial industry offers practically limitless options. Gone are the days in which a memorial marker was simply an upright piece of carved granite. Today's granite markers can take on a variety of different forms -- from the simple to the complex. Most granite markers today are "flat markers" that lie directly in the ground, freeing cemeteries to develop a wide variety of memorial landscaping that will not have to account for varieties of upright markers. But, even though these, markers are flat, they do not have to be simple. Thanks to modern technology flat markers can be as simple or as elaborate as needed to properly memorialize your loved one. Many graphical elements can be implemented into your design, and most flat grave markers can even be adorned with colorful ceramic pictures that will keep your loved one's likeness and all of their associated memories alive for the ages. But, if upright markers are still what you and your family desire, these same technologies also apply to that realm of the memorial industry, too. In fact, the technology goes even one step beyond in terms of upright grave markers. Today, the memorial industry has upright grave markers that fit the needs of even the most environmentally conscious. A new manufacturing process uses plant materials to create a substance out of which upright grave markers that are as strong as those made from other materials such as granite or marble.
Cremation jewelry for ashes is probably the area in which the memorial industry's entrepreneurial spirit has made greatest strides. This idea could have come about only from highly creative minds, and the fact that it has proven popular with customers is proof that creativity is welcome and useful even in an industry that seems, at first glance, as if conservative tradition would be the overriding rule.
The memorial industry's choices and usefulness do not stop just with urns and grave markers. The industry today has plenty of services and advice. Tips on how to plan funerals in the most economical way are very prevalent from a wide variety of sources, and many authors have written entire books on topics such as coping with grief, dealing with the idea of death, and even writing obituaries.
Navigating the flood of emotions that come along with the death of a loved one can be overwhelming for even the emotionally strongest of people, and plenty of practitioners in the memorial industry understand that. So that's why, besides giving you the products that will help you best memorialize your loved one, the memorial industry is also a wealth of information that will help you make the most of those products.
Today you can even plan funeral or memorial services for your pets. Dog urns and cat urns are normal standard items in todays world.
Once looking through this section and you feel you have questions or just prefer speaking to a live person call us and we will gladly answer and assist you with any question you have Toll Free at 1.800.511.5199.
See all your Memorials, Cremation or Funeral choices