Back to Info Center
African American Funerals and Cemeteries
The history of African American funerals and cemeteries, as one might suspect, has been greatly influenced by the history of African American people themselves. In general, even a quick study of the history of African American funerals and cemeteries reveals that the wounds of centuries of abuse are still not completely healed. While great strides have been made to assure that cemeteries and funerals of all races and cultures in the United States reflect the ideals of Martin Luther King Jr.'s legendary dream, the ugliness of segregation, and even slavery, remains a factor in funerals and cemeteries even today. Here are a few cases in point:
Even a casual observer can spot large differences in the funerals of African Americans and those of white Americans, and these differences were on display in 2006, the year the claimed the lives of African-American civil rights h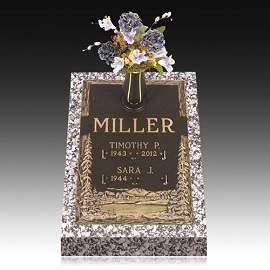 ero Coretta Scott King and former U.S. President Gerald Ford. The two funerals felt different.
Ford's funeral, as is typical of funerals for white Americans, was a quiet and formal affair. Thousands of Americans paraded silently by his embalmed body, dignitaries delivered eulogies during a service in a formally decorated religious service, and the grave-side ceremony was open only to a handful of friends and relatives.
King's funeral, meanwhile, was less rigid and decidedly louder. It featured gospel musicians singing and swaying wildly, uproarious – and longwinded – speakers from all walks of life, and no one who wanted to attend any part of the funeral was discouraged.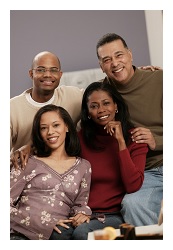 The difference can be said to have been black and white.
Since the days of slavery in the United States, funerals for African Americans have consistently been more "festive" than those of white people. Parades with elaborate costumes and fun-filled jazz music are common across much of the south – especially in New Orleans where the "black funeral" is talked about almost as an art. And this difference is largely a result of differing attitudes toward death.
African American history has its roots in slavery, the most horrible institution in American history at large. Slavery heaped a life of terror upon African-Americans, and that made death a welcomed retreat – especially as Christianity, with its notion of an eternal, blissful life after death, developed among African-Americans. So it stands to reason that funerals of African Americans, from the very beginning, would be happy, celebratory affairs. The "mourners" would be overjoyed – perhaps even a little jealous -- to know that their friend or loved-one has finally escaped the evils of life-on-Earth and a formal affair just would not fit the occasion.
For white people, meanwhile, death has always been – culturally speaking – a frightful thing, an absolute end to hopes and dreams. While white funerals almost always recognize that the deceased as moved on "to a better place," there is almost always an air of sadness and regret – some cynics would say at least a mild acknowledgement that the "better place" may not in fact exist – in air. Loud, informal celebrations simply are not appropriate for this mood.
That these differences still exist in many funerals today may be evidence that MLK's dream is still not fulfilled. There is no doubt that the dream is much closer to reality than it was when King delivered his famous speech in Washington, D.C. But do African Americans still find life so tough that a death is a relief, a cause for celebration? Undoubtedly, some do.
And do whites, meanwhile, not recognize that a "party-like" atmosphere at a funeral can be profound effects on the mental state of those in attendance? Many do, but, still, the formal funeral is still very common.
One ironic bit of potential progress may be worth noting: changes in the funeral industry, that are not always best for customers, are relegating "black" funeral homes to history. Across America, small funeral homes run by single families for generations are being bought in dramatic numbers by large conglomerates that maximize profits by consolidating services. The sales mean that, in many towns, funeral homes that were once owned by black families – and therefore catered almost exclusively to African Americans – are now owned by the same companies that run funeral home, once owned by a white family, across town. The large corporation's consolidated marketing of its newly acquired funeral homes is color-blind of course, and that means all funeral homes in town compete for the business of all customers. Historically all-black funeral homes are now routinely conducting funerals for white customers and vice versa. That means a King-like melding of cultural customs and traditions is taking place, quietly, among funeral homes across America. White and black funeral directors alike now admit in industry trade publications that they are increasingly being called upon to learn traditions for which they had been unfamiliar in order to serve customers of various races and cultures.
So, while many observers of the funeral industry are often critical of conglomerates buying all of the small independent funeral homes in America, it is possible that the buying sprees have had at least some positive effect on America's cultural melting pot.
See all your Grave Marker choices