Back to Info Center
After the Funeral

Diary of an Anonymous Funeral Planner - Chapter 9

This is the 9th of a series written by an anonymous man caught unprepared in the expensive web of "death care" in the United States.
I have complained several times in these articles about the "basic service fee" my family and I paid to Bay Shore Funeral Home and Cemetery (name changed) for its (questionable) help in arranging my father's funeral. I have repeatedly questioned what it was, exactly, that we got for our $3,778. (Especially since every other service we ordered from the company was priced at ridiculously profitable rates.)
Here is what the company's legally mandated "General Price List" says the fee is for: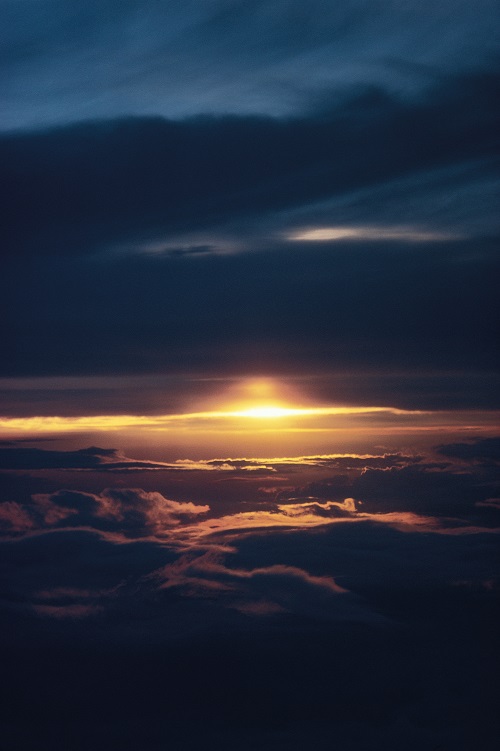 "Our basic services charge includes, but is not limited to, 24-hour availability of funeral director and/or staff to respond to initial requests for service, arrangement conference with family or responsible party, arrangement of service, tribute, or memorialization; staff to advise, assist, and recommend appropriate personalization and individualization of the services to commemorate the unique life of your loved one by obtaining and recording vital statistics and biographical information; preparation and transmission of obituary notice and death certificate preparation; filing and obtaining of necessary permits, authorizations, consents, and assignments; coordination with other parties such as hospital, doctor's office and staff, cemetery, crematory, clergy, and others involved in the services and disposition; and sheltering and care of decedent. Also included in this charge are overhead expenses relative to our facilities such as professional licensing, administrative services, insurance; maintenance, building, and utility expenses; taxes, legal and accounting fees, record keeping; and equipment and inventory expenses."
The funeral director summed this up by saying the fee covers, "basically everything you will need to see my smiling face for." (Speaking honestly, my family and I didn't really need to see her smiling face for anything. )
All of that, I admit, sounds like a lot. But, upon closer inspection, the basic service fee is actually akin to a restaurant charging a "use of facilities" fee for every meal (and then itemizing fees for all the other "services" it provides. A Fork Use Fee, for example, followed by a Dishwashing Service Fee and, possibly, even a Restroom Fee). Businesses aren't supposed to, generally speaking, work like that, right? Aren't some things such as "overhead expenses relative to our facilities" generally figured into the price of the regular goods and services a company provides. How did funeral homes work themselves into this great position of being able to charge people an base charge – on top of all their other profitable charges – just for the privilege of doing business with them?
But I digress.
Despite the description listed above showing just what the basic service fee is supposed to cover, I have asked in nearly all of my other previous articles in this series what, exactly, my family and I got for that large fee.
And that question seems especially relevant to the overall topic of this article: what happens after the funeral.
Going into to our relationship with our funeral home, I think I assumed that my family and I would get much more help than we've been offered so far on things like getting an autopsy report, filing insurance claims, probating Dad's will, properly thanking our church for all its help with my Dad's funeral, and the such.
It seems pretty obvious as I write this 3 weeks after the funeral that the funeral home considers its work done in my father's case. So I'm not intending to call to ask for more help – mostly out of fear of getting yet another bill. Fortunately, there is plenty of free help available from other sources. And I am glad to be able to offer some of what I've learned about all this here.
Getting An Autopsy Report
This is a public document open to anyone who requests it. It is free for the asking from the medical examiner's office and, in most cases, the report is available 60 days after a death. In my state the legislature allows government agencies to charge nominal fees for copies of public documents. Anything more than the price of paper, ink, and labor involved in collecting the documents and making the copies is considered excessive. My Dad's autopsy is, apparently, not yet completed, and I have no idea how much the coroner will be asking my family for the copies. But if it's more than $10 or so, the document had better be very, very long. Or else I might just file a complaint under my state's Open Records law. Likewise with the death certificate, which we have already received. The funeral home got that for us, and the funeral director says the charge of $54 for 6 copies is exactly what the state charge the funeral home. I'm skeptically of that. That charge seems definitely in contrast to the intentions of the Open Records law. So I'll be looking into that in the coming weeks and, possibly, reporting back in another installment of this series.
Probating A Will
For the $14,000 we've paid to Bay Shore Funeral Home, I'm thinking the company could easily afford to provide us the services of a staff attorney to answer our questions about probating Dad's will. Dad's finances and estate matters seem, to us at least, to be very simple and we've been told by friends that hiring an attorney is not necessary to make his will legal. But that sort of stumps us. It would be nice to be able to bounce our questions off a lawyer who wouldn't want to charge us a consultation fee,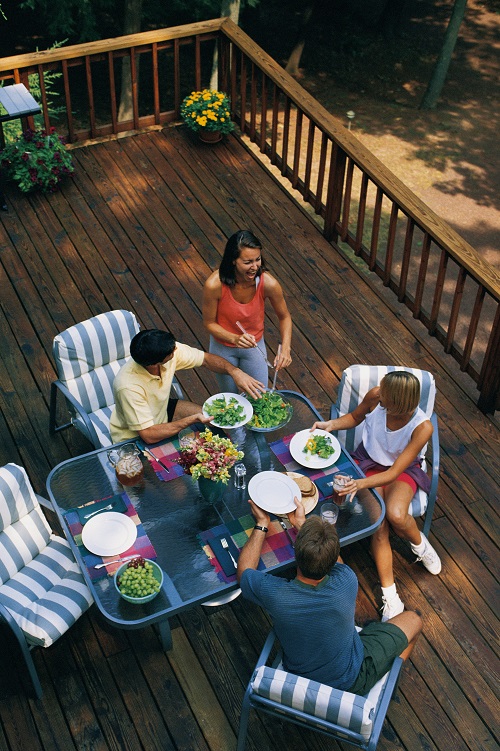 but, so far, we've not found anyone like that. As I contemplate that we paid $266/hour for embalming services and $650/hour for grave digging services, (see article 3 in this series), it occurs to me that the funeral home could probably spring for our attorney consultation fees (and probably even 2-3 hours' worth of legal work) if it so desired. I admit that I haven't asked, but I don't see any indications of desire.
Fortunately, a nice woman who works at the credit union where my father has an account with less than $150, has been happy to share what she knows about probating a will without use of an attorney. (This woman deals with people closing out their deceased relatives accounts every day. ) She has very kindly (and patiently) told us the exact department of the court house to consult and the exact words to use. I have not tried her advice yet, but I will likely report back on those efforts in future articles.
It sure would have been nice if the funeral director had bothered to give us this same sort of advice – for free.
Filing Insurance Claims
The same woman at the credit union has also offered her free help in filling out the claim form to get the $2,000 we think Dad's estate is entitled to under the policy he had through the credit union. When I first approached the credit union, I expected to be on my own in a bureaucratic battle with the insurance company itself. To my surprise, several people on the credit union staff offered their friendly, very knowledgeable help. We've not yet filed the claim – because I have not yet probated Dad's will. But it's great to know that the credit union will be available to help us all the way with that. (And, I'm pretty sure we won't be seeing a "Insurance Application Assistance" fee on Dad's next statement. No, the credit union just pays for this assistance out of its general overhead expenses – which it accounts for when it establishes the prices and interest rates that it charges. Imagine a business operating like that!
Thanking My Church
For some strange reason, Bay Shore charged my family a fee of $75 because we used my church's sanctuary for Dad's funeral rather than the funeral home's own chapel. We never did get a good explanation for that other than that the funeral home would have to "bring extra equipment" to the church. I never saw any extra equipment, aside from the casket (which we paid $2,500 for) and the three funeral home cars (which we paid $600 for even though we needed only one).
My mother and I made several inquiries at the church itself about its facility rental fee. Knowing that the church faces a constant struggle for money, and that air conditioning the large sanctuary for several hours is an expensive proposition, we didn't want Dad's funeral to be a financial burden for the institution. But out of the grace of God no one on the staff would even consider hinting to us what the utility expense for the service might be.
The answer was always the same: "For all funerals of members, our policy is the same. If you'd care to make a love offering in your father's name, we will be honored and humbled to accept it. But we are not going to suggest an amount. Nor are we going to require it, not in the least. The church's facilities are open to you in the spirit of grace and love."
One thing I am certain about: the funeral home did not make a love offering in my father's name to the church (all while charging us an extra fee for using the church's facilities).
So, my family and I are now in the process of deciding just how much to donate to the church. We want to be sure to cover the cost of the utilities – and the 2-3 staff members who assisted us while on the clock – so we don't want to make amount too low. Deciding the correct amount to give is going to take a little detective work and I'm guessing the amount will be even more than we are currently anticipating.
It sure would be nice if the funeral home would see fit to donate a similar amount. I wonder if it would help if I reminded the funeral director that donations to the church are tax deductible.

Continue To Chapter 10: The High Cost of Death Certificates