Back to Info Center
Creating a Memorial for an Animal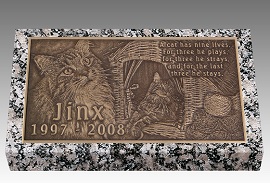 Animal memorials are an important part of what experts across the world - and in multiple academic disciplines - say is important for healthy coping with the grief over the loss of a beloved pet. Whether it's a dog, cat, bird, or even a gold fish or a lizard, an animal can be a treasured member of any family, and, when it passes on, building an animal memorial can feel like the right thing to do; and, despite social pressures that may suggest otherwise, it is the right thing to do, many experts say. Here are a few tips and ideas for how and why you should not hesitate to build animal memorials for the treasured pets in your life.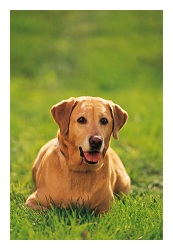 The first question to address is why animal memorials are a healthy idea. Experts from philosophy to psychology to veterinary medicine can be found to agree on this topic. When an animal that has become a pet dies, the emotional consequences can be just as devastating as if any other family member has died. (In fact, there have been many cases – particularly involving older people who have outlived their closest friends and family – in which a person has admitted that the death of a pet was probably even more painful than that of a human in his or her life.) So, as strange as it may seem to others in our society, it's important to acknowledge feelings of loss and grief over a pet with a very special animal memorial. Philosophers will have to admit that the question of whether animals have souls that go to heaven remains debatable and, so long as that's the case, it is certainly reasonable to feel a profound sense of loss over the death of a pet and to wish to acknowledge the pet's memory for the ages with an animal memorial. Psychologists, likewise, will warn that hiding or denying emotions is never healthy in any situation. So, despite all too common advice from lay people to "just get over" the death of a beloved animal, experts in the field of mental health will almost always say that a public animal memorial is just the thing that will unhinge the flood of emotions needed to bring about the all-important "closure" that a person often needs to cope adequately with grief. And, finally, veterinarians are not necessarily trained in the arts of the mind, but they know, from a practical point of view that the death of a pet can bring a terrible sadness to any family and that animal memorials almost always have a way of visibly easing the pain of those suffering from grief.
Now we turn to the question of how to build animal tributes. Any idea, product, piece of art or spirited action can make for a truly befitting animal memorial. The key ingredient is a lasting tribute to the animal's beloved spirit. A surprising number of products are available today that will surely help memorialize any animal's spirit precisely. Among these are animal cremation urns that are designed to reflect the charming personality of a pet. These amazingly diverse pieces can be found made from just about any type of material imaginable and they can be designed in any sort of fashion. Many will point to eternal designs of pet hood. These include dog houses, bones, and balls of yarn, colorful balls and even fire hydrants. But still others are simply classic designs – modeled after, for example, the age-old look of the Grecian urn – that have been modified to include artistic tributes to the charming memory of an animal. But animal cremation urns are only just the start when it comes to products available that make for perfect contributions to any animal memorial. Pet caskets and pet headstones are available today that will assure that any pet's burial can be as dignified as that of any human. Whereas in the past, many pets were buried more or less anonymously (sometimes in as undignified a casket as shoe box or a shopping bag) after a very brief back-yard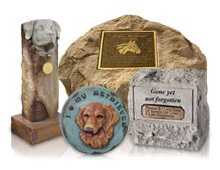 animal memorial service, today's pet owners have been known to plan elaborate funerals in which their cherished pet is displayed in an elegantly designed casket and then buried in a professionally landscaped pet cemetery underneath a meticulously crafted pet headstone. To someone used to the more simpler traditions of the past, such animal memorials may seem almost comical (in fact, in countless television shows and movies, the modern practice of staging a elaborate animal memorial service is belittled and ridiculed), but, as we note above, if the practice results in an emotional healing for those involved, then any criticism is unwarranted. The basic rule of thumb in deciding whether to organize a sophisticated animal memorial is the emotional needs of the family. Many families – or at least some members of a family – will have a strong emotional attachment to their beloved lost pet, and, in such cases, the only healthy thing to do is to arrange a memorial service that is a fitting memory for the special friend.
Photographs make excellent additions to animal memorials. In fact, many animal memorials are made up entirely of meaningful photographs. One innovative product, for example, is a digital picture frame that is capable of randomly displaying thousands of precious family photos of a particular pet. This frame can be adorned with a bronze plaque that displays the pet's name and any special words the family wishes to impart in his or her memory. Many families have bought such a frame to assure that their home's living area will have a permanent animal memorial that will remind all family members and visitors alike of the important role the special pet played in the family's life. Likewise, photographs can be incorporated into animal memorials in many other ways as well. A great number of animal cremation urns can be personalized in some way with a picture of the beloved friend. In many cases the urn will be designed with a special place to display a photo, and in still others, the picture can be engraved or baked directly into the urn. This type of animal memorial can be among the most meaningful simply because it includes an eternal image of the faithful friend. Photographs can be installed into grave markers as well. These ceramic plates are adorned with full-color pictures (black and white options are also available, of course) that have been kiln fired into the clay for a strong, beautiful piece that will last the ages as part of headstone that pet cemetery visitors will see for decades to come.
That is not to say that an animal memorial is limited to photographs, cremation urns, or pet memorial markers. Many individuals decide to spread, or scatter, the remains of their treasure companion, in which case there is no 'physical' part of the animal that they can revisit, to feel close to. It is not uncommon for the sense of loss of the companionship that a pet provided through their life to be somewhat overwhelming. Those who spread the remains can utilize a small keepsake urn, or even a Pet Urn Necklace, to preserve a small portion of the pet's ash, or the earth from the site where the pet was release (or even interred, if the area is not close). That small remembrance can then be worn where ever (and often whenever) the individual feels the need to be close to their companion.

Creating a Memorial for a Horse:
Horses have captured the imagination and emotion of mankind for centuries – perhaps, in a way that no other species of animal ever has. Whether it be because of their beautiful exploits on the race track, their tendency toward stoic heroism on battlefields the world over, or their brave service as guides and carriers to many generations of explorers and pioneers, horses have, for centuries, earned the kind of respect that assures many of them will be memorialized for the ages in ways that will place them even higher on history's pedestal than multitudes of humans. Some argue that without the presence of these majestic creatures, our societies, cultures, and even capabilities, would not have flourished as they did. Indeed, it is not hard to fathom that with out the help of horses, our world would certainly be much different than it is today.
While most in our modern age see horses as only animals that have relevance to the farm life, horses have, and continue, to serve great importance in various aspects of daily living for many. Law enforcement officers, for example, use horses to patrol the streets, which is greatly helpful in crowded cities, such as Las Vegas or New York, where fast movement can prove to be nearly impossible in an automobile. Horses do certain work, and perform certain tasks so well, that to this date, no wonder of modern technology has been able to replace them. This is especially seen where many assume horses play a large role - in the many ranches and farms scattered across the globe. This is because horses are able to master the rugged terrain on many of these lands a lot more efficiently that what is possible with mechanical forms of travel. Horses are even used in many forms of therapy, such as in hippotherapy, which helps stimulate balance, coordination, and even fine motor skills. Indeed, horses have, and continue to, play a large part in how our society functions, so it is no wonder that those who get to work hand in hand with these special animals feel a great sense of grief when they must depart our world. This is so much so, that a whole line of horse themed cremation urns and other memorial items, specially designed to honor a special horse after their passing, are available in the death care industry today. The death of a great horse is often a truly heart rendering event for entire communities (or even nations), and the memorials that result can often be staggeringly ornate. America's famous museum, the Smithsonian Institute maintains careful records of the country's most celebrated horses and the memorials that have arisen around their remains. Here is a brief summary of some of the more intriguing horses in the Smithsonian's records.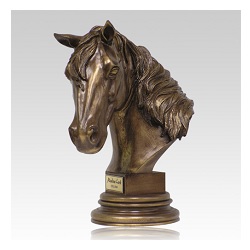 The legendary World War I general John J. Pershing appears in multitudes of historic photographs riding victoriously in end of war parades on his legendary horse Kidron who was his faithful companion and guide in countless episodes of combat across Europe during the war. Kidron lived to an unusually old age after his time in Pershing's service and finally died peacefully on a farm in Front Royal, Virginia in 1942. Because of his advanced age, taxidermist were unable to preserve most of Kidron's legendary body, and the horse's caretakers had no choice but to simply allow it to decompose naturally (which, owing to the humid climate of the Virginia coast occurred remarkably fast). The famous horse's skull, however, was able to be preserved and remains intact and in good condition today on display as a permanent memorial to one of the most famous animals in American military history, at the National Museum of Natural History, part of the Smithsonian's system of museums.
A similar tale can be told of the remains of the legendary Arabian race horse Haleb who made history in 1907 by out running 19 horses from the famously fast Morgan Breed to win that year's prestigious "Justin Morgan Cup." While Haleb did not live to be as old as Kidron, his remains in 1909 proved difficult to preserve, but his skull and a portion of his skeleton remain on display as a permanent memorial to his great racing feat at the National Museum of Natural History. Two famous horses from the American Civil War enjoy lasting fame as part of memorials devoted to the men they served. The first is Traveler, the faithful combat companion of Confederate General Robert E. Lee. After surviving months of dangerous service to the legendary general, Traveler outlived Lee by more than 2 years before finally passing away of natural causes in 1872. His body was originally buried, remarkably unceremoniously, on a farm near his place of death in rural Kentucky. But some 60 years later – at the request of many who wanted to preserve the history of the Civil War – Traveler was disinterred and his bones moved to a chapel named in honor of Lee at Washington and Lee University in Lexington, Virginia. Lee's own remains are buried near that chapel in his family's crypt, which features many tributes to the general's bravery in battle, and, today, the special horse that was Lee's trusted companion through it all remains eternally nearby.
The other famous Civil War horse was Little Sorrell, the legendary horse of Confederate General Stonewall Jackson. Little Sorrell spent a good part of his long life in the service to Union soldiers before being captured by the Confederate army in the Battle of Harper's Ferry. Noting his strong physique, Confederate leaders quickly determined that Little Sorrell would be best suited as the personal horse of their legendary General Jackson, and the great horse proved them right on many fields of battle. Like Traveler, Little Sorrell outlived his famous master by a few years and became a visitor attraction in his later years at the Confederate Soldier's Home in Virginia. Despite his very advanced age, taxidermist was able to preserve Little Sorrell's body for several decades until, finally, in the 1950's his body was cremated and his ashes scattered at a famous memorial to General Jackson on the grounds of the Virginia Military Institute. This is just a small list of America's many legendary horses that are permanently memorialized in a huge variety of ways in locations in every state. This list is only just a beginning to the thousands of special horses whose lives have sufficiently touched humanity in such a way that the animal is deserving of a special, honorable place in history. Memorials to horses abound across America, and mankind will be eternally indebted to these great beings.

Memorializing Ferrets:
Ferrets often do not get their due respect in American society because, well, they are far out numbered by cats and dogs in the world of pets. While this may be true, it does not take from the fact that they can make interesting, to say the least, companions, who are able to provide comfort and love just as well as any 'traditional' pet. Ferrets are often mistaken with pets such as mice, hamsters, even guinea pigs who are part of the rodent family. Ferrets are actually part of the Mustelid (or weasel) family, and have been domesticated for, roughly, over 2,000 years. Our ancestors did not acquire these charming pets simply for companionship, however. In fact, ferrets were working pets, much like other animals at their time of domestication, and were used to hunt rodents, or even to pull wires through impossible to reach places. There is an urban myth that a ferret was used to wire the room for Princess Diana's and Prince Charles's wedding! Regardless of their roots, the trend of pet ferrets not only stuck around, but prevailed, due to their curious natures and endearing personalities. Indeed, ferrets make wonderful pets and, because they require a little more attention than their feline and canine counterparts, they often inspire more emotion from their owners with their clever natures and silly antics. That is why when they are gone, a great sense of grief is felt, and memorializing them properly becomes an important consideration for many a ferret owner, from an emotional point of view. While that is true, it is an unfortunate fact that the pet memorial industry, while vast, is still constantly evolving, and ferret memorials are often scarce, to say the least. Below are a few tips on different ways to capture the memory of a companion ferret, and honor their life and everything they brought to ours.
One of the first things to consider when memorializing ferrets is a plan. Ferrets live much shorter lives than many other pets (roughly 7 - 10 years, although most live to be no more than 4 years old), and largely due to their curious and relentless natures, they are much more accident prone as well. (One of the leading causes of ferret death is being crushed in a reclining chair. Many ferrets also die from being trapped in refrigerators or dryers and falling from window ledges.) So, even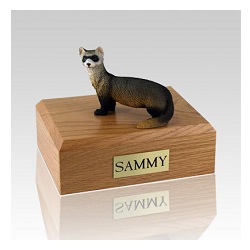 while a ferret is living, owners would do well to have a plan for properly memorializing their beloved pet, in the event of a sudden death. Having a plan will assure that the family memories left behind by a ferret will remain alive for decades even if the pet should pass unexpectedly at an inopportune time, when the temptation might be to simply dispose of the body haphazardly and build a less-than-fitting memorial (or no memorial at all). It is truly unfortunate that ferrets are not memorialized nearly as much as, say, pet dogs or cats are, simply because they are a smaller, and somewhat unconventional, companion animal. Moreover, there is already a stigma against mourning a pet loss, because some find it inappropriate to grieve over the loss of an animal. In reality, any pet that we become close or bond with is deserving of a befitting tribute, or at least a few final words, as they are important parts of our own lives and memories. Why not pay respects to a creature that brought love, comfort, and joy into our lives? Just as with the loss of any pet, it is important to create a small remembrance in their honor, not only for the sake of paying respects to the living creature, but also to help us through the long run of the mourning period.
The next thing to consider is that - as stated before - even though ferrets are not as popular as other animals in the United States, their loss can evoke the same feelings of grief and sadness as any other type of pet. So ferret owners should not be ashamed to build the memorial that their heart desires. The ever expanding memorial industry, while not flourishing with ferret memorials, still offers specially-themed remembrances to honor the life of a treasured ferret. Among the most common pieces are pet cremation urns created especially for ferrets, such as the two images in this article. These vessels will not only protect the earthly essence of the ferret, but also provide a visual remembrance of them as well. While these urns are, admittedly, small in size, they can still be a powerful remembrance of that lost companion, and will provide a great comfort in knowing that the pet was laid to rest in a respectful manner. Another option is that of a pet grave marker. Most pet grave markers are commonly seen made for cats or dogs, but that does not mean that one cannot be created to honor a pet ferret. There are a few markers that are small in size, which make them all the more ideal to memorialize a small, yet unforgettable, companion. Some markers can be personalized with an image, which allows ferret parents to create a truly befitting tribute to their lost friend. This type of memorial is especially comforting to mark the burial site of a lost ferret, and will create an everlasting tribute in their memory, where the bereaved can visit, or simply sit to reminisce of the beautiful memories the pet left behind.
Ferret owners may feel pressure from others to downplay their ferret's loss and to not show their grief publicly. This pressure comes about simply because ferrets are not as commonly thought of as "real" pets and because ferrets have shorter lives than "real" pets. But the loss felt by a grieving ferret owner is the same as that felt by someone who owns a cat or dog. In any case, even cat and dog owners are scrutinized for grieving the loss of their companion, so to all grieving pet owners, we say this. Grieving the loss of a companion is a normal and healthy process that is necessary for healthy living, so grieve as you see fit, regardless of what anyone says. (Of course this does not condone destructive or unhealthy coping, such as violence or drug use, which will only worsen the grief and can possibly lead to more emotional disorders).
The most important thing to keep in mind when memorializing a ferret is that , as with any pet, your ferret is like a member of your family. Losing such a beloved figure is difficult, regardless of their species, and grieving their loss is not only appropriate, but necessary. Building an honorable memorial can be an important part of the healing process, and will also acknowledge everything that the lost ferret brought to our worlds.

Famous Pets Memorialized
It is no secret that we all tend to believe that our pets are the most special beings in the world. While our own pets can certainly steal the show around us, there are some that are so amazing that they can be noted as 'famous', in our history. Indeed, the world is filled with famous pets, and while some of these furry friends owe their fame entirely to their owners, there are others have come to glory for their own actions. Many may think that these famous pets are only those that starred in their own roles on television shows or movies, such as Toto from the famous 'Wizard of Oz' (who was masterfully portrayed by a Cairn Terrier named Terry), or Petey from the 'Little Rascals' (who was actually a talented American Pit Bull Terrier named Pal the Wonder dog). In reality, there are many animals that have won over the hearts of the masses by their unbelievable antics or even, acts of bravery. Whatever the case, many of them have been special enough to the humans in their lives to justify their own special memorial. Here's a summary of some of the world's most famous pets memorialized.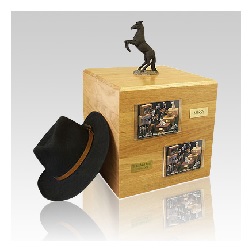 When television show host Oprah Winfrey announced in a 2007 press release that her two beloved dogs had both passed away, sculptor Daniel Edwards went to work on what turned out to be a controversial commemorative piece. The work entitled "The Puppies Memorial" has won plenty of interest, if not praise, from the New York City art world, and Edwards says he hopes that it will remind pet owners of the dangers that led to one of the dog's death - the Golden Lab "Gracie" died after choking on a ball. (The Cocker Spaniel Sophie died of kidney disease a few months before Gracie.) Edwards and Oprah have both since been outspoken about the need for pet owners to "pet proof" their homes by gathering up loose items that could spell danger for their beloved friends. The Puppies Memorial is a life-sized bust of Oprah depicted with her two dogs resting atop her head, symbolizing the heavy weight that Edwards senses Oprah has felt over the loss of her two pets. Some art fans have said the work is downright "creepy looking," and Oprah herself has yet to publicly comment upon it. Several statements from Oprah's representative have pointed out, without further comment, that Oprah herself did not authorize or commission the piece. While Oprah's two lost companions were not themselves famous, their memory has prompted a closer look at the hazards that our pet's face in their daily lives, as well as the abuse of pets at 'puppy mills' and the after affects they suffer, which has raised more awareness for pets everywhere.
MacCavity is the famous "mystery cat" forever memorialized in the poem by the same name, written by the famous T.S. Elliot in the book Old Possum's Book of Practical Cats. MacCavity is playfully described as a mastermind of crime, who is as elusive as he is 'depraved', and this character is so captivating that he also inspired a character in the Broadway Musical "Cats", as well as a version of the poem in song. While little is known about the real MacCavity - except what T.S. Elliot shares in his poem (It's even questionable whether or not he was a real cat) - many feel that, based off of the descriptive touch in storyline, there was surely a mischievous feline that inspired the great villain created by Elliot. Either way, it's fair to say that MaCavity's memorial poem has made him possibly one of the most famous felines of all time, and because of the easy-to-read nature of the story, a part of a tangible memory for many children and adults.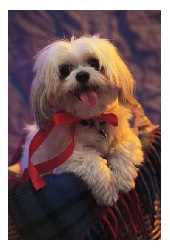 Room 8 is a famous cat who has been forever memorialized in front of an elementary school in Los Angeles, California - and who's legacy has practically become legend. Room 8 was thought to have been born in 1947, but began his notoriety when he jumped inside an open window of the school one day in 1947. Needless to say the children in the classroom took to him immediately. After school, the teacher shooed him away for the evening, but Room 8 returned the next day, and each succeeding day for the next 18 years. During the summer break, Room 8 would go about his other life, but would always faithfully return the first day of classes the following semester. Many stories, books, and songs have been inspired by this notable feline, and pictures of him still litter the internet with a simple search of his name. At the time of his passing, his obituary was embellished to three columns, featured a distinguished photo of him, and ran in newspapers as far as Connecticut - definitely one of the most grandiouse pet tributes of all time. Moreover, the students of Room 8 raised money following his passing, and he is forever memorialized in the Los Angeles Pet Memorial park with a remarkable pet monument, purchased by the children with the raised funds. Room 8 became Room 8's permanent home, and generations of school children and teachers helped to make him one of the most famous cats in America.
Ashley Whippet may just be the only animal ever to be memorialized with her own sporting event. The wildly popular Ashley Whippet Invitational Frisbee Throwing Contest is held each year in honor of the dog who is credited for starting the tradition of tossing Frisbees to dogs. In 1974, Ashley Whippet's owner, a 19-year-old- college student smuggled the dog into Dodger Stadium during a baseball game being televised nationally. In the middle of the game, the owner made his way to the field-side seats and released Ashley onto the field. Security guards tried their best to corral the dog, but she skillfully out ran them as the owner began tossing Frisbees her way from the stands, never missing one and performing some amazingly acrobatic moves. The game's broadcasters initially tried to ignore the commotion on the field, but soon found that difficult as Ashley's show became more and more impressive. Finally, camera operators gave in, and focused on the dog's performance for a huge part of the 8 minutes that it interrupted the game. Ashley's nationally televised show earned her owner a night in a Los Angeles jail, but it also brought instant national fame. Dog owners everywhere began training their faithful friends to do complicated maneuvers with Frisbees, and, today, this remarkable pet's memory is celebrated every year with a national contest in her honor. These are just a few of the companion animals that made their mark in history, and a small example of the amazing natures of the creatures we share our world with.