Back to Info Center
Death Care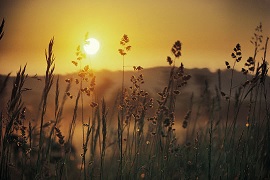 Because death is such an uncomfortable topic for most people, the business of disposing of bodies is ripe with euphemisms. Coffins are called "caskets;" burials are called "interments" and the entire industry is called "death care" or "memorial industry". Smart consumers should be wary of these death care euphemisms. Many are the result of the industry's ulterior marketing goals of convincing grieving families to spend more than they probably should on funerals and other "death care" services.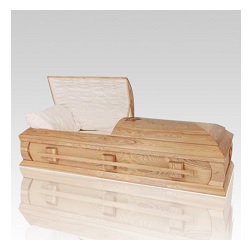 The word caskets has all-but replaced "coffins" in today's typical vocabulary; and that is but one example of the awesome, but underestimated, influence the death care industry's marketing has over our entire society. Before today's elaborately designed, expensive "caskets," were the norm, most funerals and burials were conducted using modest pine boxes, known as coffins. In the early-to-mid 20th' century, however, leaders in the death care industry began sprucing up these coffins considerably and calling them caskets, a word which, until then, had been reserved for tiny-but-ornate storage boxes for the precious jewels of aristocracy. By associating the raw, even frightening, thought of death with a work of art such as a jewelry casket, the death care industry discovered that grieving loved-ones would be willing to pay a premium price for its new, elaborate "caskets."
But memorial industry insiders – such as Darryl J. Roberts whose powerful 1997 book Profits of Death is critical of the industry's penchant for aggressively marketing expensive products – say any additional value of "caskets" as opposed to "coffins" is simply in the image the former can create at funeral services. Insiders know, but are not always eager to tell customers, that the stronger, sturdier looking "caskets" are no more effective than coffins at protecting a body from elements. (In fact, special sealant strips can sometimes make a casket too airtight and, when gases emit from the decaying body have no place else to go, they can cause a casket – and all of its contents -- to explode into hundreds of grotesque pieces. It's for this reason that funeral homes will occasionally sell the sealant strip to families and then secretly remove it before the casket is buried or sealed in a mausoleum.)
An important thing for consumers to remember is that the death care industry is not, really, about caring for the dead. The industry's real role is to assist the living in coping with the grief of death. In short - funerlas are more for the living than for the deceased, and this is, certainly, valuable service. That is not to say that funeral or memorial services are not necessary. They can greatly help families find closure, which is obviously important in the overal healing process after a loss. But people who are grieving can be especially vulnerable to the aggressive-but-subtle marketing techniques (such as convincing an entire society to change the word caskets for coffin – coffin is still the most common term everywhere except the United States, incidentally) employed by many death care professionals. This means that they can often be persuaded to buy thousands of dollars of products and services that, once their grieving is finished, they will likely say was not worth the price. The best way to avoid falling into the marketing trap of death care is to always remember, no matter how emotional or difficult a particular time may be, to be a smart consumer.
See all your Memorials and Death Care choices