Back to Info Center
Assure Your Family Knows Your Burial Plans

Diary of an Anonymous Funeral Planner - Chapter 13

This is the 13nd of a series written by an anonymous man caught unprepared in the expensive web of "death care" in the United States.
I thought this series would be about done after my last entry in which I lamented about how I discovered that traditional obituaries are no longer the necessity that many of us still seem to assume. (In fact, my family wasted several hundred dollars learning that lesson. Alas, that's another story that I don't want to return to. Like the rest of this series, it's just a little too sad and frustrating for my tastes.
But, boy, do I have a good story for article #13.
A dear family friend called me a couple of weeks ago, several months after my father's death, and asked me to meet him at the cemetery to guide him to Dad's grave. The plot was still not marked with a headstone (Oh geez. Will getting that done end up being my next article in this series? Probably. Wow. I'm not looking forward to that. Does memorializing one's father have to be such a frustrating, depressing experience? Stay tuned. I'm planning to order the marker in another few weeks and have it installed in time for a brief little grave-side ceremony on the first anniversary of Dad's death, coming up in about 5 months.), so finding the exact spot would not be easy for my friend who had not been to the burial ceremony. Further, it had been almost 2 months since my wife and I had "planted" some plastic flowers on Dad's grave, so I figured the time was right for some mo

re loving attention for dear Dad.
The friend and I arrived at the grave site and were surprised to discover that the flowers were still there. I had assumed that mowers would have long-since removed them – as I believe the various policy documents Mom and I signed when we bought Dad's plot indicate would happen – and was a little excited to see that had not happened. Then I realized that, since the grass had not yet returned to Dad's grave, riding a lawn mower around the entire plot – thereby avoiding the flowers – was probably easier than getting off the mower to pull up the arrangement. Silly me. I should have known that altruism – at least when it's not accompanied by wildly over indulgent compensation – is a rarity in today's cemetery world.
After spending a few minutes paying some good respects to my father's blessed spirit as we stood over his grave, my friend and I parted, and, not having anything else pressing to return too, I decided to go for a stroll through the cemetery. My goal was mostly aimless, but I figured I might run across the graves of some people I knew, and I figured it's about time I returned to the family plot my grandfather had paid for in the 1950's after my grandmother died. I hadn't seen it in at least a decade. Shame on me.
As I meandered through headstones, I realized that the lay-out of the cemetery had changed over the years thanks to some new landscaping and maybe even a new road or two. Grandpa's family plot was not where I remember it.
So I found myself in the cemetery office asking about the location. The answer was a shock.
Background:
My father had always assumed he would be buried in that plot. He and I had been on many visits to the cemetery in the 34 years since Grandpa had died, and Dad had always made it a point to tell me his grave would be there, too. The plot had 6 spots. Grandpa bought them upon the death of his first wife (my grandmother) and had told his four kids that they all had burial places if they desired to be buried with their siblings and parents. Two of my uncles had accepted the spots (one of them did so for his son who died unexpectedly of cancer when he was just in his 20's), and the remaining two graves, my father was certain, were to be available for Dad and his sister, the two surviving members of the clan.
Mom and I told the cemetery salesman this story upon Dad's death. Unsure of how to go about claiming a spot for a family member in a family plot, we left ourselves at his mercy. Dad was mentally ill. He left a will, but it made no mention of his intentions for burial, and, we were not sure that anything he said about his father's plot – no matter the certainty with which he said it – could be trusted. Grandpa had long since passed away, of course, and we had no way of verifying Dad's story in writing.
So, when the cemetery salesman came back to us two days later with the news that the family plot was already full, we did not question him. Weary of all that we were going through in the days after Dad's quick, very much unexpected, death, mom and I simply decided that the salesman's credibility was good enough for us: without even bothering to inspect the family plot – where we would have clearly seen that there was likely room for at least two more graves (unless someone had been buried without a marker) – we purchased a single plot for Dad, at a price of more than $3,500, in another part of the cemetery.
As I looked around at the surroundings of Dad's new grave site, I noticed he would have plenty of neighbors to talk to, and knowing how Dad always loved to talk to strangers, I felt comfortable with our choice. Though, when, after the funeral, two cousins wondered aloud to me about the grave site selection, I began to wonder if, perhaps, the cemetery salesman had been wrong.
"Well, the cemetery guy said he checked the records pretty carefully, and we don't have any more spots in the family plot," I told my cousins. They had visited that plot before the funeral and assured me that was wrong.
"Well, I'll check into it, and, if he was wrong, I guess they'll just have to dig Dad up," said with a laugh.
Cemetery people can't be that desperate to sell new plots, can they? The staff of a big, relatively famous cemetery – that plays host to some local people who were national celebrities in their day – can be trusted, right?
My answers to those questions were, respectively, No and Yes. So, out of naivety, I did not make checking on this issue a huge priority. I mentioned the question to my mother who lives in the same town as the cemetery and would have the most time of anyone in the family to investigate the matter in the coming days after Dad's funeral. She said she would check into it but, like me, she figured – while neither of us appreciated the amount of money we were being asked to pay for Dad's funeral – the salesman could be trusted. Mom never followed up on the matter either.
Flash forward with me back to my visit to the cemetery office to inquire about the location of my grandfather's family plot.
I gave the receptionist the names of all the four people I knew to be buried in the plot, and a few minutes later, another woman arrived with a map showing me the location of the four graves.
"And these two spots here next to them are open are available for the family to use," she said, ever so innocently. Poor woman.
"Uh, we've got a big problem," I replied with an angry-but-astonished expression. "You guys better figure out how to fix this pretty fast."
The woman was confused, and, through my anger, I managed to explain the sticky situation she had inadvertently uncovered for her company.
She was careful not to apologize, but she sheepishly ushered me into a private room – I would have much rather had all the discussions publicly in the office lobby, of course – and called for the cemetery manager. A few minutes later, the assistant manager and the man who had sold mom and me Dad's plot came into the room.
I pray that I will be forgiven for immediately tearing into the salesman.
"Yeah, I remember you, the sleazy guy who couldn't remember that my father is a "he." How many times did my mother and I correct you on that? At least six, from what I recall. I KNEW we shouldn't have trusted you on anything. Geez! When will I learn?"
The man said he objected to being called, "sleazy," of course.
"We'll just have to agree to disagree over that," I responded.
The assistant manager's cell phone rang, and he announced that it was the manager returning his message about this situation. He excused himself from the room and left the salesman and me to ourselves.
I broke about 2 minutes of angry silence.
"So, what's your story, jack ass?"
The man was happy to take my bait.
"If you had given me all the same names you gave to the receptionist just now, I would have been able to look up the plot. I didn't have your grandmother's name. That's whose name the plot is under."
"I don't remember what names we gave you, but I'm pretty sure we gave you the names of EVERYONE in the plot," I screamed. "Besides, what does it matter?"
"Our record system is set up so that we can find plots only if we have the name of the person who is listed as the official owner of the plot. Your grandmother is the owner. You don't know how our system works, do you?"
"No, of course, I don't know how your stupid system works!"
"So, then who is being sleazy, now? You just need to think before you speak."
Realizing that I would get nowhere so long as this guy – who I will still say is a jack ass – was trying to defend himself, I left. The assistant manager was just getting off the phone as I was on the way out, and he wanted to visit with me some more. I told him that we would get nowhere so long as the cemetery salesman and I were going to argue about what names my mother and I gave him. As he tried to defend (by explaining) his company's record system, I said I wasn't interested.
"When you guys decide to stop defending yourself and tell me your plan for fixing this, call me. Until then, I'm headed home to find a lawyer that you may end up having to deal with instead of me."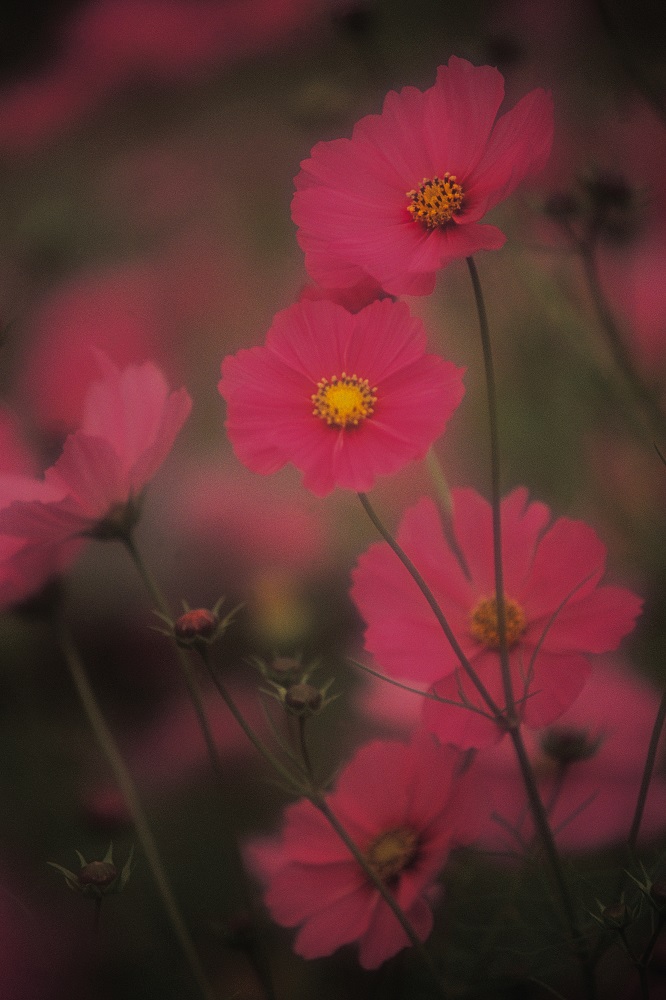 When I arrived home – unfit for work on any other projects that day – I called around to several funeral consumer activist organizations to explain my story. Several receptionists listened to my story sympathetically and said it doesn't surprise them. They all promised to share the details with their various executive directors and said those men would get back to me as time permitted. They assured me that the men are very busy and that they might not be able to get back to me in a timely manner, but they encouraged me to keep the organizations up-to-date on my case, and one woman gave me a few tips on how to find a good lawyer.
Following the woman's advice, I searched online for information about lawsuits that had been won recently against some of the large funeral home and cemetery corporations in the United States. I found a list of attorneys who had worked on one of those cases and discovered that one of the men had an office within 150 miles of my home. I called his office. His receptionist encouraged me to carefully document all conversations I had with the cemetery personnel, to be very clear about what my family and I were expecting from the cemetery to resolve this dispute, and to contact her again if the cemetery refused to comply with our requests.
Not long after getting off the phone with the lawyer's receptionist, the cemetery manager called me.
His voice sounded very defensive as he asked, immediately, "Who owns this plot?"
I was unsure how to respond. "Uh … my family?"
"Well, we have to get to the bottom of who is who. And I don't know why we didn't get all the names in the first place."
"Okay," I said, "I'm not happy with the way this conversation is starting. I'll just let you know, if I hear any trace of defensiveness from here on out, then we are done. I guess I'll just have to let a lawyer do the talking for me and my family."
"I just need to get some facts straight," the man said. "I'm trying to figure out what was said during your conversation with our salesman."
"I am not entirely sure why that's relevant," I replied, "but I'll tell you that I'm fairly certain we told him exactly who is in our plot. We had a lot to discuss, though, and I'm pretty sure no body can give you an absolutely reliable answer. My mother and I were very rushed."
"Who was rushing you?" the manager asked.
"Uh, TIME was rushing me," I replied. "That is a ridiculous, defensive question, and I think I'll just proceed with my plans to find a lawyer."
"Okay, have a good day."
A few minutes later, my mother and I had our first meeting about this situation. (I had been keeping her abreast via text message and she changed her day's plans to join me for a meeting.)
We decided the best approach would be for her to call the manager back to tell him our request: that my father be moved to the appropriate grave plot and that our family be reimbursed for the other plot that we had purchased unnecessarily.
Mom did call the man, and he greeted her very cordially and respectfully – without an ounce of defensiveness (though, Mom noted that he was very careful not to apologize). He quickly agreed to our request and set to work on all the legal matters involved in a move of a body. The most significant of these matters was a request he made to my aunt, the last remaining survivor of the family for whom the plot was intended. My aunt readily responded to him via email that, as the sole surviving heir of my grandfather (a claim that is actually legally dubious, since several of my cousins and I probably have legal claims on parts of Grandpa's estate that had been intended to go to our parents), she authorized that my dad's body could be interred in the family plot. Further, she formally recorded her own desire to be buried in the last remaining spot.
After Mom and I signed a consent to have Dad's remains disinterred and moved to the new plot, the cemetery staff did the work with Mom as the witness. The whole process took about an hour, and as it was being done, the cemetery manager approached Mom very cordially and politely with an apology and a check for about $500 more than we had been expecting.
I am certain that the cemetery's quick acceptance of our request is a sign that we might have been able to get even more money if we had, indeed, pursued the case with an attorney. But, in this age of ridiculous litigiousness in the United States, I am happy that we did not do that. I know Dad is now resting comfortably now, and I have apologized to him (in the best way that a man can to a person who is dead) for doubting his story about the plot.
And our family has now made it clear in a number of emails and conversations that my aunt has indicated her desires. Upon her death, it is now well documented, both in the cemetery's records and in the minds and notes of several friends and family members, that she should be buried in the final spot in the family plot.
I include this story in this series as a bit of a warning to anyone all across the United States who has purchased a family plot in advance – or who is expecting to be buried in such a plot. Before the time of need arises, friends, be sure your choices for burial are well documented and known in both the cemetery's office and in your family. In our case, we even discovered that hiring a lawyer is not necessarily required to document such choices. (Though, I suppose that remains to be seen, as my aunt's health is very good these days, and we expect not to be claiming her spot for some time.) It is disturbing to me to think of all the unearned money that cemetery companies make each year – money that they may not even realize they have made – when families do not adequately communicate about their pre-purchased plots.