Back to Info Center
Attending the Funeral

Diary of an Anonymous Funeral Planner - Chapter 7

This is the 7th of a series written by an anonymous man caught unprepared in the expensive web of "death care" in the United States.
About 10 minutes before Dad's funeral I was running frantically around the church making sure music was cued up, looking for pall bearers (two of whom arrived with just 30 seconds to spare), figuring out why the piano player's microphone wasn't working, and checking with the crew in the kitchen who were preparing the meal we were planning for the reception. It did cross my mind a time or two that my family was paying the funeral home $14,000, and that I'd sort of assumed some of that money would cover some assistance for these things. For nearly two hours I'd been resentfully observing the four well-dressed, exceedingly polite gentlemen sharing small talk with my friends and family as they ushered them into the sanctuary for a last minute viewing.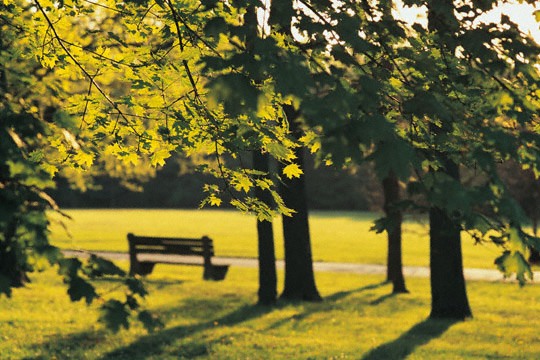 I couldn't help but think our roles should be reversed – but I didn't know how to arrange that. (These men admitted to me upon their arrival that they had no idea how to run a sound board and could barely tell the difference between a cordless and a corded microphone. In other words, they were warning, I shouldn't count on them for help with the many technical matters that I would be ironing out in the hour or two before the service.)
My friend who had agreed to video tape the services called me aside and put a very loving hand on my shoulder.
"You're focus is all wrong right now. You're too tense. Just trust God. This service is in His hands! It will be great. Just go hug your family!," he said.
The rest of this article is the story of how my friend was exactly right.
Rule Number 1 in Funeral Planning: Just trust God
My friend is wise, indeed. I quickly took his advice!
Though I really needed about 30 more minutes (and only had 10) to make sure everything was in place before the service began, I settled down immediately. I let God handle everything from that point forward.
And He did a great job.
A great friend (one of the pall bearers who showed up with just seconds to spare, in fact) told me later that he felt he was in direct contact with Dad's spirit from the moment he walked into the church. (This friend has had a near death experience in which he says he spent a good deal of time with God himself before being ushered back to Earth to share His message of love with the world. The channeling of spirits of beloved deceased is but one of the special skills he claims.) "I want to assure you that your Dad was cracking up all day. He really loved that service, as did I," my friend told me after all the other visitors had left the church.
I am not sure I believe this friend literally heard from Dad on this. But I do know that Dad did thoroughly enjoy the service. I can't say that I heard Dad's cracking up. But I did feel it. His belly laughs are unmistakable.
Perhaps I'm just too wired up in general. As I recall my time in organizing Dad's service and compare it to what I've seen other families do during funerals, I wonder if, perhaps, I got much more keyed up and most people. I think I was more like a nervous mother pulling off her daughter's perfect wedding than a son tending to his father's funeral. Would I have inspired a new hit reality TV show called Funeral Fiends? Perhaps. But only if the producers could find more than one fiend like me in a million. (I can hardly believe that BrideZilla features a steady stream of overzealous brides parading through each season of the show. Where do they find these people? I always ask.)
But, as I say, when I finally grew up and let God have the reins, all was well. A couple of people even told me later that this was the "most fun I've ever had at a funeral." That may seem a strange thing to say about a memorial ceremony. But, to me, it was music. Thanks be to God. He is Good!
Lots Went Wrong In My Father's Service
Rest assured, there were plenty of glitches during Dad's funeral, wonderful as it was. It started even before the casket was closed and the preacher started praying.
For one, my the embalmers either ignored, or never got, my request that they make sure Dad had a smile on his face in the casket. That scowl which greeted the dozens of people who paraded past his body was not a pretty picture, I felt. And it definitely wasn't in keeping with the eternally happy mood of Dad's that I'd hoped to celebrate during the service.
And then there was the obituary. Wow. I can't believe I made such errors in listing my cousins in the survivors section. It was almost as if I pulled sir-names and cities out of a hat and randomly applied them to my relatives. What the heck was I thinking? Geez.
Oh, and the beautiful song my wife chose – and which our dear friend played and sang beautifully – was marred by a sanctuary projector screen that would not come down all the way. Accordingly, people in the audience did not have a clue about the first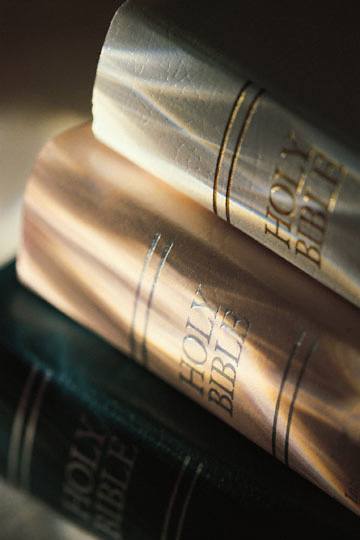 few words of every verse. My family's hopes of a beautiful congregational sing-a-long were dashed. (And this is despite a frantic hour or so that my friend and I spent at the church the night before making sure the projector and screen were working properly. We left everything exactly as it was once we got it all working well. I have no idea how the screen raised itself by about two feet in the intervening hours. Geez.)
And, of course, I was caught entirely off guard when the preacher introduced me to deliver Dad's main eulogy, and he indicated that I was expected to stand without a podium, holding a cordless microphone as I spoke. We had talked about this! My eulogy was 10 type written pages! I needed a podium on which to hold it while reading. I'd planned to use the sanctuary's lectern but, as I later learned, the lectern's microphone had not been working for weeks. Everyone thought I knew that. Oh well, such is life. I improvised rather well – somewhat unprofessional as it may have been, however. I simply placed my script on the baby grand sitting in front of the pews, and that sufficed nicely as a lectern.
Then, the carefully rehearsed transition from a climactic part of my eulogy to a recorded song that would beautifully accent my points, went off with, well, a 45 second hitch. I said the words that were supposed to cue the music and... nothing. I looked up to the sound booth and saw my wife and a family friend frantically fumbling with the gadgets. And... Thanks be to God... the music finally started. Apparently, our careful "cue-up" job before the service was nullified by the CD player's automatic sleep function that kicked in after 15 minutes of sitting on pause. The CD player re-set itself and my wife didn't remember what track number was supposed to play.
She guessed right. Do I need any more proof that God was, definitely, in control?
Funeral Home's Charges Were Excessive, Abusive Nevertheless
But, you know, I really have a difficult time letting the funeral home off the hook for all the great work that God did backing those people up.
The fact is, I'll say again, Bay Shore Funeral Home and Cemetery (name changed) billed us for $14,000 for Dad's service. And I can't think of a single thing the staff did that was helpful as I set up for the wedding. For the price we paid, I guess I just sort of assumed we'd get at least one member of their crew who was familiar with sound equipment and could, perhaps, ride the board during our service. (Isn't it a little strange that the deceased's daughter-in-law – someone with no experience whatsoever in audio controls – would be manning the sound booth during the funeral.) Granted, I didn't ask for that service from the funeral home. But that was mostly out of fear. Very little that the funeral home staff did cost less than $500 – even carrying the one plant that was sent! My wife's beginner's foray into the world of audio production saved our family hundreds. So I certainly thank her for that.
But I also wonder, what, exactly, we needed the funeral home for.
Thanks be to God for a wonderful service!
Bay Shore, you got your damned money. That's as much thanks as you'll get from me.
Continue To Chapter 8: Thanking Supporters After The Funeral