Back to Info Center
Burial Vaults for Caskets

Do I Need A Burial Vault for my Casket?

In today's world of price consciousness, many families who are struggling with the cost of a memorial service for a loved one who had died wonder about the necessity of adding a burial vault to their funeral and burial expenses. These memorial products are the least likely to be seen by anyone involved with a funeral or memorial service – in fact, they are usually not seen (or at least noticed) by anyone except the workers who physically dig the grave – and families sometimes resent having to pay the $500 - $1000 that is their usual cost. So a common question that funeral consumer's activists, funeral directors, and cemetery sales people field (just about every day of their careers) is this: do I really need a burial vault.
The answer is not simple. It simply depends upon the circumstances of a burial.
Because this is such a complicated issue regarding the burial of a loved one, we hope this article that briefly outlines what a burial vault is and the reasons why one may be necessary is a helpful one. It is important that any decision on this topic be made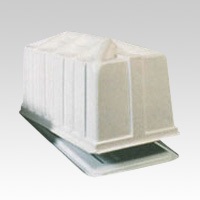 based on objective advice from people who do not have a vested interest in selling a burial vault, and we hope this article can be a good starting point for that.
What is a Burial Vault?
A burial vault is a sturdy construction of concrete, metal, hard plastic or some other very-slow-to-degrade material that is inserted into a grave before a casket and intended to provide support for the casket, protecting it from decades or even centuries from encroaching elements. Burial vaults are complete enclosures whereas their close cousins are called burial liners. Liners are made of the same materials as vaults, but they do not have a bottom wall. The casket they are intended to protect simply lies upon bare ground and the other three walls are inserted around it.
Vaults for caskets (and liners) cannot legally be sold as products that will help preserve a body in a grave. It is important for consumers of the death care industry to understand that, if any cemetery or funeral home sales person makes such a claim, he or she is in violation of federal law and, at the very least, should not be a trusted person with whom to do business. The fact is, while burial vaults can keep dirt from falling upon a casket and, perhaps, slow the decomposition process, the bacteria and other elements that contribute to decomposition will not be eliminated or kept at bay with the use of a burial vault. Further, it is sometimes the case that humid-but-airtight conditions inside a burial vault can actually speed up the decomposition process of a body in the casket.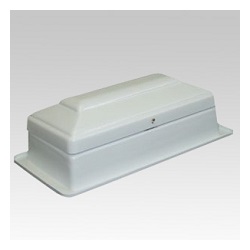 The main purpose of a burial vault is to protect the ground above it from caving in around a casket, leaving unsightly sinkholes throughout a cemetery. So, it is largely considered a landscaping tool and, for this reason, many cemeteries install burial vaults in all of their graves, simply including the cost of the vault in the price of their burial plots and not allowing customers the option of doing without.
When are Burial Vaults Necessary?
Burial vaults are necessary, of course, when a cemetery requires their use. In such cases, the customer's option is to simply find another cemetery if he or she is not interested in a burial vault. It should be noted that in many cases – particularly in coastal areas where the ground is often wet and unstable – most or all cemeteries can be expected to require a burial vault. In such cases, consumers who are determined to forgo a burial vault may be best suited finding, or even founding, a small family cemetery for which no such rules apply. It is important to realize that such cemeteries located in areas where burial vaults are generally required may end up with the landscaping issues that burial vaults are intended to prevent.
When are Burial Vaults Optional?
In areas that are relatively high above sea level the soil is usually considered stable enough that burial vaults are often optional. In such cases, any sales person's claim that insinuates that burial vaults are "needed" should be weighed against a family's needs. These burial vaults for caskets can be useful in cases in which a cemetery generally uses very heavy equipment that will be driven often directly over grave sites. Experts suggest that most graves without a vault can easily withstand the occasional pressure of up to 4,000 pounds being driven over it. If you're loved ones grave will likely be exposed to more than that, a burial vault may be useful.
Vaults can also be helpful in cases in which a family expects that moving or exhuming a grave may be necessary. As we've stated before, decomposition cannot be expected to be significantly delayed by a burial vault, but vaults can indeed help preserve a casket sufficiently to facility moving at a future date. This is an important consideration for burials in urban cemeteries that could, potentially, be sold to developers promoting economic activity. Such cases could eventually require that a grave be moved.
When is a Burial Vault a Hindrance?
Burial vaults should not be considered an option, of course, in cases in which the deceased has made it known that environmental factors are a concern. Casket vaults will remain intact for, perhaps, centuries and, therefore would defeat the purpose of the many biodegradable caskets that are sold across the world each year.
The rule of thumb to remember about burial vaults is that, while they will usually have limited effect on a body's decomposition, they can be expected to protect a casket – even biodegradable caskets – for a very long time.