Back to Info Center
Cat Memorials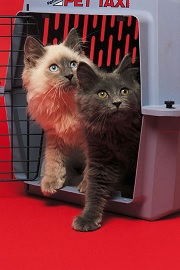 According to the U.S. Pet Ownership Statistics webpage, 30.4% of American homes have a cat as a companion animal. While the percentage is not all that impressive, the actual figure - which is over 36, 000, 000, homes - is certainly astounding, if not jaw dropping. Whether it is for their sneakiness, their delightful sense of mischief, or their wholehearted (yet somewhat disobedient) loyalty, cats have been bringing endless amounts of joy to humans around the world for centuries. Cats fill us with a sense of wonder, and many of us are easily able to find pieces of ourselves reflecting back from the attitudes and characteristics of our feline friends. Be it our instinct to want what we can't have, cats have a way of keeping us on our toes, as if we must earn their affection, but when we win them over, the companionship that they bring us is certainly worth the fight. Many find that cats are somewhat independent, requiring less care - but not less affection - than their K-9 companions, which makes them ideal for smaller homes or elderly individuals who have not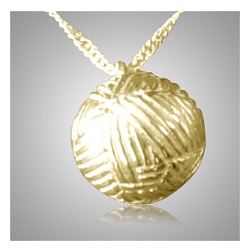 the time nor strength to care for a dog. Cats, in a way, are able to adapt to our lives, and schedules, easier than dogs, making them one of the most sought after companion animals to date. Regardless of why a cat was selected as the home's pet, the joy, laughter, and comfort that they bring are certainly appreciated, and greatly missed when the time comes to bid farewell to such a remarkable friend.
Many feel a strong need to capture and memorialize the great importance that their cat was in their lives, and for good reason. Memorializing a pet can greatly help one through the grieving process, and the resulting tribute will serve as a gentle reminder that the lost pet will forever be in the hearts and thoughts of those who loved them. Creating a tribute will help honor everything that the pet meant, and will also stand as a beautiful 'thank you' to the lost companion, for the positive impact that they had in our lives. It is not uncommon for one to feel self-conscious of creating a remembrance of a pet, especially when the mainstream media regards this act as silly - even taboo - and often ostracize those who do so. Experts say that it is important to acknowledge a significant loss, regardless of what induces these feelings of grief, in order to heal properly, and return to a healthy living style. If creating a tribute is what one feels they must do, then they should, as it can help bring a sense of closure on many levels. Here are a few ways to create an outstanding, or discreet, memorial tribute to a lost fur-ever friend.
Cat cremation ash urns are a wonderful way to capture that awesome love between a cat and their human. Cat urns come in many beautiful designs and are crafted in various materials, and are perfect for honoring the memory of any fallen feline. Cats, as all humans know, have refined tastes, and these cat cremation urns are truly museum quality, making them ideal for display in the home. Alternatively, there are more simple styles that will help lay to rest the remains of any cat, with a touch of elegance and dignity. The styles of these feline ash vessels range from whimsical - such as the "Angelic Cat Urn for Ashes", which features a sleeping kitty with charming wings - to elegant, such as the Marble cat urns, which can somewhat resemble a cat's shiny coat with their sleek and smooth appearance. Many of the vessels feature sculptural assets that will help them be somewhat discreet when placed in the home, whoever there are also options for those who wish for a tribute that is a little more eye catching. The photo pet urns, for example, offer a great way to memorialize any kitty, as they allow for the display of photos of special moments. These fascinating cat vessels will help keep countless memories alive for many years to come, and some allow for the pictures to be interchanged. How about the time Buttons managed to knock down the Christmas tree by playing with all of the colorful ornaments? Then there were all of his "hide and seek," games where he would pop out of nowhere, seeming to say, "I gotcha! Ha ha ha!". All of these happy moments can now be relived with a cat photo cremation vessel. These are just a few of the endless cat urns for ashes that are available today, but each is sure to be a touching remembrance for many years to come.
Cat cremation ash jewelry is quickly become popular in the memorial industry, especially with the rise of popularity of pet cremation. These special pieces of jewelry will hold and protect a small amount of cremation ashes of any beloved cat, and can be worn for at all times. There will be nothing more heartwarming than to now that a small part of the cat will always be near the heart. These wonderful pieces are available in a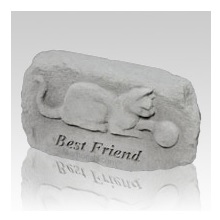 variety of styles and materials, allowing the individual to select a piece that is appropriate to wear in nearly every occasion. One of the loveliest cat ash pendants features a sly looking cat wrapped into a curl, making it perfect for formal wear. This cat cremation urn pendant will also give its wearer an air of sophistication and good taste, not unlike the cat she mourns. On the other hand, the simple ball of yarn will also hold a special memento, such as cremation ashes or fur, and is ideal for a whimsical touch to everyday wear. These small tribute pieces will definitely be a great comfort both during and well after the mourning period.
Another popular way to honor the life of any treasured feline is with the use of outdoor pet memorials. These remembrances urn exude a good taste, class, and an appreciation of the finer things in our natural surroundings that would make any cat proud of his owner. Many still practice the tradition of burying their pet, perhaps even in a suitable pet casket, and even create a small monument to honor the area. There are a great number of pieces that can simply mark the cat's final place of rest, or be placed to mark their favorite place in the yard, but there are also memorials that have plenty of room for the ashes. Just as with the cat cremation urns, there is a great variety in the materials and styles of the outdoor tributes. From granite markers that have a touch of tradition, to cultured rocks that are molded from boulders in nature, and even sculptured pieces that are cast and appear as a work of art, the options that these nature-inspired works offer are truly endless. Every cat has regal blood inside of them, and these remembrances will truly be fit for royalty.
Despite their tremendous intelligence, cats tend to see life a bit more simply than humans. As William S. Burroughs once said, "Like all pure creatures, cats are practical." Perhaps it is their silent and stealthy natures that bring an air of calm and peace into our lives, or thier unique personalities, but many find that the company of the a cat is one of the greatest of all. Needless to say it is a sad thing to lose a cat friend. Cat memorials allow owners to focus on the happy memories they were able to spend with their beloved feline, and can help one, in time, forget about the pain of their loss.
Cat urns bring to mind a philosophical question that has been intriguing mankind for centuries: do animals have souls that travel to heaven at life's end? While the halls of academia will rage with debate on that topic for decades (or even centuries) to come, anyone whose life has been enhanced by the presence of a faithful feline friend will answer the question with an affirmative and declarative yes. For a great time cats were seen as beings of the 'other world', as noted in Ancient Egyptian and other cultures. Despite mainstream believes, cats have won their way into the homes and hearts of many. Be it their sly, elusive nature or their silent and watchful eyes that can seem hold great wisdom, our feline friends make for comforting and loving companions that always capture and hold our attention. Because of their demanding nature, it can certainly be easy to quickly begin to miss a cat who has, unfortunately, passed away.
Cat urns are just the thing that any family needs to celebrate – and cope with – their lost friend's transition. The variety of cat urns available from today's memorial industry is truly astounding. Any beloved cat's unique personality can be captured and admired for the ages. Surprisingly, cat ash vessels are usually best selected from reputable online memorial retailers rather than a veterinarian's office. Many veterinarians do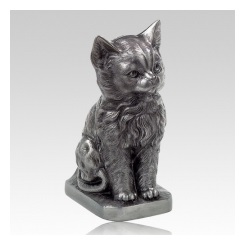 carry a small line of cat urns and make them available to their customers who have lost a cat and have asked for the remains to be cremated. But (because veterinarians are in the business of saving lives and after-death care is merely a sideline that is often helpful for customers) these offices hardly ever offer the amazing variety of cat urns that can be found online. A few moments on an online retail site will put families in touch with thousands of beautiful cat urns, and most can be ordered and shipped in plenty of time for a memorial service following a cremation.. In fact, the act of searching for the perfect cat cremation urn in such a setup can be a therapeutic experience in itself, as one gets to see the various options, and ensure that they have found the perfect urn to represent their special friend. Here is a brief description of the many choices available here on Memorials.com for creating a memorial tribute that will protect and honor the earthly essence of an angel kitty.
Probably the most popular type of cat cremation urns are those that are shaped like cats themselves. Luckily, there are a great number of pet ash vessels that features a great number of whimsical and elegant cat urns, and are offered in a variety of different materials, such as wood, metal, ceramic, cultured resins, and glass, just to name a few. Some of the most popular are the a cat figurine urns (available in sizes ranging from a few inches to full, life-sized versions) that is attached to a base (made from a variety of materials ranging from wood to marble) in which the cat's cremation remains are stored. Usually the base is then adorned with a metal plaque of some sort that includes an engraving with the cat's name, a few memorial words, and the dates of the cat's life. Another popular model of cat urn is a hollow, life-size model of a cat (usually made of ceramic or some sort of metal). The cremation ashes are stored inside the model itself. In many cases this model of cat urn can be outfitted with an engraved plaque or some other means of personalizing, but in many other cases this is not necessary; the life-sized models featured in this type of cat urn can be so realistic looking that they bear an uncanny resemblance to the cat being memorialized. In such cases, no personalization is necessary, however the pet parent could place the cat's color around the neck of the urn, or their favorite toy nearby, to add an unmistakable touch to the piece.
Other types of cat vessel options, such as those featured in the custom pet urns, can be designed to capture the animal's spirit in a direct or abstract manner. These cat urns can be found made of many different types of materials such as metal, cultured materials, or even pieces of ceramic clay. The variety in these pet urns is amazing enough that there is certainly something available to capture every cat's personality for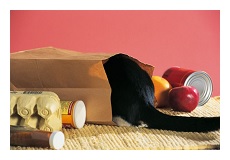 the ages. Whether the cat urn be oblong, circular, or even square, it can certainly be designed in a manner that is playfully whimsical or stoically serious; whatever charming traits your beloved feline friend exhibits, you will certainly be able to find a ready-made cat urn that capture them for the ages and share your cat's loving spirit with your family for generations to come.
Many pet cremation urns can be customized to include an all-important feature of any cat lover's memories of a pet: photographs. Photo pet urns are usually intended for pets of all kinds, but they are certainly ideal to help portray the complex nature of any feline companion. A good number of either of the previously mentioned models of cat urns are specifically intended to display your favorite family pictures that include your pet. For example, the "Always My Kitty" pet urns feature a sculptural bronze of a little girl or boy hugging their favorite companion, and a small frame on the front that will hold a precious picture of the cat. Some of these photo urn models even feature digital screens on which dozens (or even hundreds) of photographs can be stored. Others have specific spaces in which a well-protected photo can be displayed for the ages. Still others are available with customized features that allow a favorite photo to be engraved or baked into the cat urn.
Most cat urns are intended to be displayed permanently in a family's home, but many of the cat urns available today are also quite suitable for burial. Many families have found that a great way to memorialize their pet is with keepsake cat urns. These smaller-than-normal pieces are perfect for storing and displaying just a portion of remains allowing the rest of the ashes to be scattered or buried elsewhere. Keepsake urns also are a great tool for family members who live in far flung places to share their beloved cat's remains. No matter what your choice in cat urn, there is definitely a model and style available to assure that family members never forget that, without a doubt, their beloved friend is waiting for them in heaven.