Back to Info Center
Ceramic Headstone Pictures
Can They Help Me With My Grieving Process?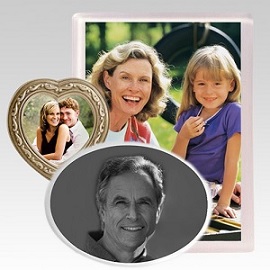 Losing a loved one is one of the hardest parts of life that we will all have to endure at one point or another. While this is so, the experience is different for everyone, as well as the grieving process. Regardless of the situation, many individuals who are mourning find great comfort in going through the belongings of the lost loved one, and one particular piece of memorabilia that many find of great value are photos. Pictures are excellent remembrances as they effectively capture a part of the past, literally freezing the moment for as long as the photo is in existence. Photos can greatly help almost anyone ease the pain felt during the grieving process as they allow us to, once again, relive happy moments from the past. The beauty of these small artifacts is that even the worst, most obscured photo will bring back a memory that may have otherwise been forgotten. Indeed, photos can be of great importance, not only to us at the present time, but to our future generations, as they get glimpses of us, and how we lived before their time. With that said, a beautiful ceramic photo can help capture an image, which is in essence a memory, and retain it for many years, even generations.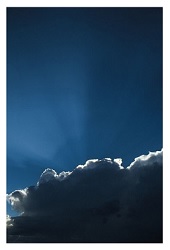 Ceramic pictures are among the most useful products now available to help perfectly memorialize any loved one. In days past, creating a fitting gravestone memorial required relying almost exclusively upon the wordsmith's ability to summarize a life in a few words that could then be engraved in stone. But now an age-old adage comes to the rescue: "a picture is worth a thousand words." By simply including a precious family photo on any grave marker, in the form of a ceramic picture, a family can add an infinite amount of meaning and usefulness to their loved one's grave marker or memorial. With the aid of modern digital photography technology, ceramic pictures can take on just about any form, from a full color oval, to a black and white heart-shaped portrait. Here are just a few ideas that can help to assure that the addition of a ceramic photo to a new or existing memorial helps create the best possible remembrance for the ages.
One of the most common uses for ceramic pictures to be placed on a grave marker is to simply transpose a treasured family portrait permanently onto the ceramic. This can be done with amazing ease by today's ceramic photograph technicians, who not only transfer the photo, but upon request, can 'clean up' the image, which is especially useful when the photo is old or worn. The family would simply submit a digital photo to the production crew, who would then apply those few minor editing touches using a special photo editing software, and then "prints" the picture onto the ceramic using a machine that works much like a traditional laser printer. The main difference is that the image is baked onto the ceramic plate in layers, rather than all at once, which helps ensure the longevity of the print on the ceramic. Once the image is baked onto the ceramic, it becomes a permanent, weather proof feature that will last the ages once installed on a grave marker, when using a very strong, permanent adhesive backing on the picture. The permanent backing, or tape, used to install the photo is even available as an option to all fo the ceramic plates offered. When families opt for the tape backing, the photos arrives with the pre-installed, double sided tape on the back of the ceramic, which is pre-cut to the size and shape of the plate, to ensure an elegant addition to the memorial. This double sided adhesive offers peace of mind in that it both simplifies the installation process of the portrait, and permanently holds it in place.
Many times a family will want to tailor a favorite photograph, just slightly, before it is permanently converted into the ceramic, to be used as a memorial. This can easily be done, and we offer a variety of ways the photo can be augmented so it is suitable to the desires of the family. For example, in cases where the deceased is in a group photo, in which there are several other people, a family can, and often will, request that photo technicians edit the photo to remove the other people. This can be done for a variety of reasons, but usually a person is cropped so the image is of only them because some may feel that having the additional friends or family members appear on the deceased's grave marker might not be appropriate. This sort of request can be relatively easy for technicians to honor, and that surprises many family members who had assumed that their ceramic picture would have to match the photo as it exists, which is simply not the case. While not all requests for modifications can be fulfilled, for many technical reasons, a great number of them can be, and families can certainly benefit by assuring that the favorite pose, or most precious smile, of their lost loved one can be preserved and shared for generations to come. Families are often surprised to learn that, among the simple changes that can be made to a photograph that will appear on ceramic picture is the removal of background. If, for example, a family wishes to remove a particular setting from a picture in which their loved one is, otherwise, perfectly portrayed, technicians can usually do that with relative ease, leaving only a transparent or attractive single-color background in its place.
It should be noted that none of these modifications require the destruction of the original photograph. One of the great features of modern technology is that the photo technicians can add the most complex of edits to a photograph and still keep the original intact. This phenomenon applies to hard copies of originals as well as to digital versions of photographs. When presented with a hard copy photograph, technicians can simply use a scanner to create a digital version which can then be manipulated until the technician and/or family are content that it will be a fitting memorial for their loved one. The original can then be returned to the family to be used for whatever other purposes may be appropriate.
Ceramic pictures can most certain help anyone feel if not once again connected with the departed, comforted by the warm memories of seeing an old photo of their loved one.
See all your Ceramic Pictures choices