Back to Info Center
Cremation Urns for Pets
Choosing the right urn for your dog, cat or any pet is a difficult task

When a companion animal dies, many families naturally find themselves in a state of mourning somewhat similar to what they experience at the loss of a beloved relative. Many may feel awkward or even bad about the grief they feel, becuase the intense feelings of loss are for an animal. In reality, it is a natural to feel the intense emotions of grief for a being (whether it be a person or pet) that was nothing short of part of the family, and it is healthy to let oneself experience these emotions rather than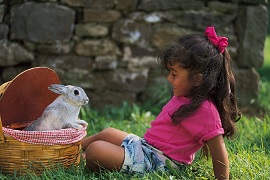 surpress them. This is why the entire industry of pet memorials has developed into a significant service that, thanks to the internet, is available in just about every part of the globe. Though it is a new and unusual concept for many pet owners, remembering one's beloved pet through the use of things like pet urns, pet headstones, pet caskets and other pet memorials is becoming an increasingly popular thing to do. This article aims to helps take away some of the mystery and perhaps discomfort of pet cremation urns. (We cover the other pet memorial products elsewhere in other articles.)
Variety of Pet Urns
Cremation urns are available in a huge variety of urns suitable to memorialize all types of pets. One website that sells pet cremation urns, for example, offers hundreds of examples of cremation urns that feature images - either two dimensional or three dimensional - of various types of animals, from guinea pigs, to hamsters, to snakes to birds to horses, to, of course, dogs and cats. It is possible - and even fairly likely, in fact - that a quick search through the pictures of all these urns will lead a family to one that features an image of an animal that looks exactly like the beloved pet they have lost. "How did they know what Buster looked like?" was the reported reaction of a child when she saw the online photograph of the dog figurine urn her family would end up ordering via that site.
And even if a family does not particularly want a pet cremation urn that features a picture or sculpture of an animal, there are plenty of other styles and designs to choose from. Pet cremation urns are available in an incredibly amazing array of materials and styles. Just as with urns intended for human remains, a family can find pet cremation urns made from ceramic, metal, glass and even wood. They can find small urns intended to store a portion of an animal's remains, and some pet owners even buy for their pets tiny versions of the very urn they intend to be used for their own remains. Some urns are outfitted with painted or engraved scenes of beauty, and still others feature an abstract assortment of colors and lines that are intended to convey a certain mood. It is surely true that a family can find one of these urns that seems to fit perfectly the personality of their beloved pet.
And still further, available along with pet cremation urns are a wide variety of specialty products such as pet cremation jewelry in which a pet owner can store a fragment of his special friend's remains inside a tiny compartment of a pendant, bracelet or necklace. These special pieces are usually carefully designed so that the ash compartment is hidden while the piece is being worn. But, in some cases, the compartment is encased in glass and is quite readily in view. Either way, there is something for every pet owner's needs when he or she finds that a time of mourning over the loss of a beloved pet has arrived.
History of Pet Cremation Urns
Pet cremation urns have a history that is hardly noticeable. They simply sprang up amidst the popularity of cremation urns for people. As more and more families began to take notice of the benefits of cremation for their loved one throughout the 20th century, the demand began to rise up for cremation urns for pets too. Also, as families became more and more mobile, no longer occupying the same home for decades as once was the custom in even the most urban locales, concern for how to dispose of a pet's body began to rise. For many decades, the common practice was for families to simply bury a pet in the family's back yard, perhaps even with a grave marker installed, which was usually a makeshift one. As families gradually began to be concerned about the eventual resale value of their property, this practiced changed. It quickly became common, in fact, for families to simply wrap their deceased pets in some sort of bag or blanket and toss the body into the standard household garbage. The awkwardness of this type of arrangement gradually led veterinarians to begin commonly offering cremation services as a part of their practice and, of course, cremation urns are needed for the cremation remains. Initially, companies that made cremation urns were contracted by the leaders of the new "pet cremation" industry to make smaller sized versions of their human cremation urns. But, gradually, the popularity of pet cremation urns became sufficient that entire companies could devote themselves entirely to making only pet urns. While it remains illegal - and considered unethical - for companies who offer pet cremations to venture into the business of human cremations, there are many companies that manufacture urns for both pets and people (and as we say above, some people actually relish the idea of buying an urn for a pet to match the larger urn they intend for their own remains). And most of the online retailers who offer cremation urns have sections of their sites specifically for pets and for people. While veterinarians still do, or at least contract, the vast majority of pet cremations today, a significantly large number (and growing) of their clients now buy their pet cremation urns from some other source. (Though most veterinarians do have a selection of urns available, usually via a catalog, in their office.)
Where to Buy Pet Cremation Urns
Most of this section is a repeat of the above section. Pet cremation urns are available from just about any source that sells cremation urns for humans. An online search for pet cremation urns will yield a large selection of establishments that offer the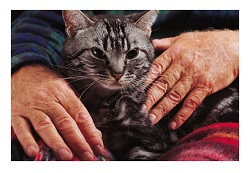 products. Veterinary offices, likewise, offer pet cremation urns, but a growing number of these establishments are beginning to refer their clients to the many online sites in which a pet cremation urn can be ordered and shipped within a few days, usually less than a week. Many veterinarians, in fact, have actually spoken out publicly against their colleagues who offer cremation urns to their clients. "We are in the business of saving animals lives, not profiting from their death," one man wrote anonymously in a blog post comment section.
So, while most pet cremations happen today at the advice and often under the contract of a veterinarian, buying a pet cremation urn from a veterinarian's office may not always be the best choice – even if it turns out to be the most convenient choice. It is true that most pet cremations include a temporary urn provided directly by the pet crematory and, unlike their human cremation counterparts, pet crematories don't always label the temporary urns as "temporary," so, provided they are suitable to the pet owner's sense of taste and style, the temporary urn may very well end up becoming permanent in many cases. Alas, it is often comforting for families to know that they do not necessarily have to settle for the urn provided by the crematory. They can simply order one, perhaps even a custom made one, from the myriad selection that is available on the internet. Many pet cremation urns are available for far less than $100, in fact.
An interesting side note to this discussion: given that pet cremation urns are so popular, some funeral homes for humans have also recently become delving into the retail business of pet cremation urns. But, given the funeral home industry's tendency to mark-up their retail prices considerably more than most other firms, consumers are well advised to do some price checking before buying a pet cremation urn from a human funeral home. It is likely that an identical urn can be found elsewhere for far less than the funeral home might be asking.
Related Pet Memorial Urn Products
Aside from cremation urns, families wanting to memorialize their beloved pet who has been cremated will find a wide array of other accessories to help. These can typically be found via retailers who specialize in pet urns.
Probably the most interesting of these related products is pet cremation jewelry. Like regular cremation jewelry for humans, pet owners can rest secure despite their loss in knowing that their beloved friend can be with them at every turn with these pieces designed to hold a tiny portion of the cremation ashes inside. As with the pet cremation urns themselves, these pieces are typically available in a wide variety of shapes, styles and colors. Families can find them manufactured from plastic, sterling silver, gold, glass and even wood. Truly the sky is the limit when it comes to pet cremation jewelry.
And that is just the start. A whole assortment of other pet keepsakes can typically be found easily through retailers who sell pet cremation urns. Ceremonial dog dishes – complete with a compartment at the bottom to hold cremation remains, and cat toys with secret compartments for ashes are just the start. And, while the trend has not yet become as popular as it is with human remains, some companies are starting to offer pet cremation art, in which pet remains can be mixed in to works of art directly – as into glass as it is being blown or paint while a painting is being created.
To see this ever-growing collection of memorial products intended to help families remember their beloved friends in a special way that will help to ease the pain of grief after the loss of a pet, one simply has to find one of the many websites that offer such products. An online search for pet memorials will usually do the trick, yielding perhaps dozens of great sites that will prove helpful.
Uses for Pet Cremation Urns
Pet cremation urns can be used in just about every way that cremation urns for people are used. Families can display them permanently in a home for decades, perhaps surrounded by loving pictures of the beloved animal. Or they can use the urn as a keepsake after all of the remains have been scattered over a special place.
Multiple cremation urns can also be purchased so that a beloved animal's remains can be divided amongst several households, and multiple memorials can be set up in the various places where the animal spent his days.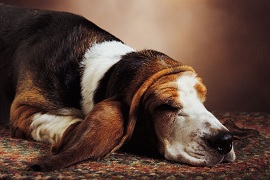 Cremation urns for very special pets are sometimes displayed outdoors in public places, perhaps such as at a pet cemetery. And in this day and age there are even special pet mausoleums in which families can buy a niche to display their pet's urn. These establishments, as of this writing, are still relegated mostly to the larger cities, and mostly in the United States, but, given the popularity of pet memorials in general, it seems likely that this is just a temporary condition. It seems reasonable to assume that pet cemeteries and pet mausoleums will soon become much more common in small to mid-sized cities offering pet owners an even greater choice for what to do with their pet cremation urns. (It seems likely that even human cemeteries will soon begin offering space for pet memorials. Though, given that they may not be able to command the same high prices for pet memorial land as they currently charge for their human graves and memorials, this change in the industry may be slower than expected in coming.)
And, finally, pet cremation urns can simply be buried, just as cremation urns for humans often are. In fact, there have been many cases reported on in which men and women have specifically requested on their death beds that their beloved friend eventually accompany them in the grave. In these cases, the families have to arrange for their loved one's bodies (or cremation urn) to be exhumed sometime after their death, and an urn with the pets cremated remains is then added to the tomb. This may seem a bit morbid and perhaps unnecessarily expensive. But the fact is it has been done before, and funeral homes and cemeteries will likely be happy to oblige such a request – so long as it is accompanied by a payment.
Ever since our early years on this world, man has formed an unbreakable bond with animals, a bond which has been handed down from generation to generation. The exact date that the first dog was domesticated is unknown, and still to this day, widely argued, but the fact remains that our love for animals has only grown and flourished over time, and for good reason. Pets provide a lot more in our lives than entertainment or company, although many are surprised what a good companion a pet can be. Pets offer us a way to set routines and structure in our lives, some (who need regular walks) introduce physical activity into our days, and overall, they provide us with a never-ending source of love and comfort. Whether it is a cat or dog, or even a tank full of colorful fish, we often find ourselves amused, or mesmerized, by their characteristics and, often, silly antics. But the benefits of owning a pet do not stop there. According to studies funded by the National Institute of Allergies and Infectious Diseases (NIAID), children who grow up in homes where they are regularly exposed to pets have less severe allergies. Moreover, children who grow up with pets are less likely to have respiratory ailments, such as asthma. This is partly because, basically, the pollen, dander, and dust that pet's naturally carry help them build up a resilience in the lungs to regular allergens. Pets truly enrich our lives in ways that we never even considered, but their loveable natures are often what we fall in love with. Whether we realize the many benefits that pets bring to our worlds or not, there is no doubt that we often feel a strong, unbreakable bond with our pets, and they truly become more than just animals, but instead, treasured friends and family members. That is why the grief that is felt when a pet is, unfortunately lost, can seem to be more than unbearable.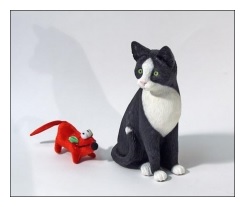 The loss of a pet is one of the most heartbreaking experiences, putting it lightly, and the grief that ensues is so immense that it can take one by surprise. Many are often under the assumption that a pet should not be mourned because, after all , they are just animals, but this is incorrect. The loss that we feel when we loss a furry (or scaly) member of the family is so great because they are a very important part of our lives. Experts say it is important to recognize that the difficult emotions associated with losing a pet are as valid as any other human feeling, and dealing with them is important for healthy living. This means it is more than normal to mourn for a pet the same way we would the loss of a person. Many find that creating a tribute to the pet can be very helpful in the mourning process, and even well after. When we create a tribute to a pet, we honor their memory in a way that we see fit, which can help bring a sense of closure. Additionally, a pet tribute can help create an permanent area reserved for the pet, where we can go to visit them, or simply take time out to remember the wonderful memories they left us.
Just as it has for people, cremation is quickly becoming a popular form of disposition for companion animals as well. Pet owners are finding that cremation offers a variety of ways to honor the final essence of the pet, or create a tribute to them. Pet cremation urns can help make an unforgettable final remembrance, as they are now available in a variety of shapes, sizes, and styles, and they will also serve as a gentle reminder of the pet's personality. For those who wish to keep the pet's ashes in the home, there are a number of vessels that can create a dignified memorial that is still fitting to the personality of the pet. The photo pet urns offer a variety of urns that will feature a favorite image of the companion. Some of these urns can be directly engraved with the picture, while others feature a frame, in which different photos can be displayed as the family wishes. Artistically made pet urns, such as the glass and ceramic vessels, create a distinguished appearance that will serve as a symbol of the beauty that the pet brought to our worlds. While pet urns are usually displayed at private residences, they can also become part of sometimes elaborate pet cemeteries. One of the most famous pet cemeteries in America is the Los Angeles Pet Memorial Park in southern California, and, like others of its kind, this park has special sections, or columbariums, devoted to the display of pet urns.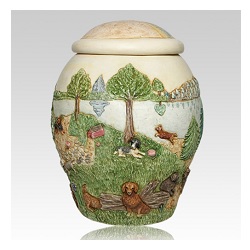 Biodegradable pet urns help families say goodbye to their fur-ever friends in a dignified manner, that can turn scattering or interring the ashes into an unforgettable farewell. These urns are particularly impressive in that they have the look of a standard urn, but are made of materials that allow them to bio-degrade naturally over time, whether buried or set out to sea. There is even a line of pet urns that offers a vessel in which the ashes can be placed, and when buried, it helps the final essence sprout into a memorial tree. This is very touching in that the pet owner can rest assured that their friend is going to grow into a part of the world, a part that will flourish for many, many generations to come. Keepsake urns are ideal for families who are scattering or burying the remains, but wish to keep a small portion for themselves. These urns are available in a number of designs, but feature a small size, which will help turn the small amount of ashes into a remembrance that can be kept close to the home, and heart, for all time.
There are also a number of urns that feature highly-personalized designs. The cultured pet urns offer a number of pieces that have whimsical and playful designs. The Rainbow Bridge dog urn, displayed on the right, is an excellent example of this, as it features many doggies running around and playing in a peaceful meadow, which provides a heartwarming visual of the afterlife of pets. Alternatively, the figurine urns offer a way to capture the essence of the personality of the pet. These figurine urns feature a colorful and realistic figurine, mounted on a wooden base, which actually doubles as the vessel for the ashes. There are a wide variety of different animal types, and breeds, as well as the pet in different stances, which can help depict the character of the lost companion. These are just a few examples of the number of the variety that pet cremation urns offers for families looking to create a peaceful final resting place for a beloved friend.
Another wonderful option for pet urns is that they can be personalized with the pet's information. Some urns simply hold a plaque with the basic info, such as name and dates, engraved into the piece. Others can be directly personalized with then name and dates, as well as a final message to the lost companion. Just as for people, there are a number of ways to personalize a pet cremation urn, and the only limit is that of the imagination.
Many individuals find great comfort in the companionship of a pet. Be it because of the liveliness that pets bring to our homes, the comfort that they seem to sense we need, or their overall quirky - and often silly - antics and personalities, pets can certainly fill a void in our lives that we may not even of realized we had. Aside from the entertainment they provide us, a pet can also provide great benefits to our mental and physical health. Studies have shown that those who own a pet are less likely to suffer from emotional disorders, such as depression and anxiety. On the other hand, studies have also shown that children who grow up in homes with pets are less likely to suffer from allergies, asthma, and other respiratory problems. The companionship that pets offer us greatly influences our outlooks, and the natural dander and dust that they carry can help boost the immunities of those kiddos they run around with. These are just a couple of the ways that owning a pet can greatly help improve ones overall life, and just a small glimpse of the importance that they can have once they are a member of the family. This said, it is easy to see why many feel the need to memorialize the life of their companion animal, upon their passing.
Creating a pet memorial is very important in the grieving process that one experiences upon their loss. The process of creating the memorial to the lost companion, in itself, can be very therapeutic, as the pet parent can select every aspect of the tribute, which allows them to rest assured that the remembrance truly honors the life of their fur-ever friend. Moreover, the memorial itself will provide a 'sacred' area that is dedicated soley to the memory of the pet. This permanent remembrance offers the grieving family or individual a place in which they can visit with their lost companion animal, or simply sit to remember the beautiful memories their pet left behind. Pet cremation urns are quickly becoming an ideal way to celebrate the life of a lost companion, as they are typically small enough to fit in the home or garden, and range greatly in designs and styles.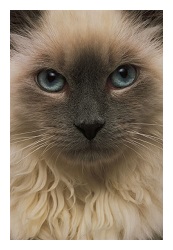 Pet cremation has seen a drastic rise in the recent decades, and this is certainly reflected in the expansion of the memorial industry. Illustrating the rise in popularity in the cremation of pets upon their passing, there are likewise many pet urn types to choose from to help create a befitting final resting place. This is because many of these pet cremation urn types are not only beautiful, but also very descriptive of the pet's personalities. Just as dogs are among the most common pets, so dog urns are among the most common pet urn types. Ranging from the "figurine dog urn," to the "digital photo pet urn," the "life-size dog urn," and the granite dog urn - just as there are many types of dogs, there are also many dog urns.
Another of the most common pet urn types are the cat cremation vessels. These too come in a wide variety of options. These options include the cat figurine urn, which often features a cat figure lying lazily on the lid, the digital frame cat urn, in which one can watch a slide show of his departed cat, a well as numerous more traditional cat urns, made of walnut, oak, hardwood, and maple, upon other materials. Some find that these simple urns add a refined taste to the cat's memorial. Then there are also brass cat urns, which remind one of the cats of antiquity, who were regarded as gods. (As Terry Pratchett once said, "In ancient times cats were worshiped as gods; they have not forgotten this".) Hearkening back even further, to the cat's prehistoric ancestors, is the "stone cat urn." Also, for the cat lover who hopes for his pet's eternal salvation, there is the "angel cremation urn."
Dogs and cats are however by no means the only animals to have pet urn types. Rabbits are also a recent addition to the pet urn types. Rabbit urns often feature a very lifelike rabbit figurine sitting proudly on top of a hardwood box. These pet urn types seem to combine a variety of elements, as they are new, innovative, and of course, cute. They also highlight the recent upsurge of more divergent pets, which is predicted only to grow. Indeed the memorial market would do well to expand it's selection of memorials for rabbits, even now.
Lizards are another newcomer to the pet urn types. These urns often feature lizard figurines wrapping themselves around a red urn. For a lizard, the color red can be deeply significant. Not only is it symbolic of food, it can also symbolize his appeal to the opposite sex. Perhaps bereaved lizard owners will take comfort as they chuckle, "He was quite the ladies man, wasn't he?!" These are the kinds of pet urn types one can stare at for hours. They are exotic, unique, and fun too. For many, the mouse urn is also a welcome addition to the pet urn types. The mouse urn often features the furry creature hovering above a hardwood box. Others, employ the use of keepsake pet urns, as the smaller size is more appropriate to the remains of the pet mouse, and they are also available in a wide variety of styles. These pet urn types are surely for the nontraditional.
Even parrots have not been left out of the pet cremation urn options. One of the most majestic, for example, comes as a porcelain vase, parrots flying over the skyline on a bright, sunny day. This, truly, must be every parrot's dream, and posthumously, it is perhaps a reality with these pet urn types.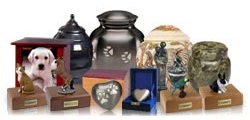 Even some bugs have their own pet urn types. There is, for example, a beetle urn, which features a giant beetle, sitting prominently above a hardwood box. This is truly a pet urn type for the unique! Nonetheless, these pet urn types will make a welcome addition to any bookshelf, and are sure to be family heirlooms for years to come. Young boys especially (known to love putting bugs and all sorts of other things in their sisters hair) will no doubt find these fascinating, along with the endearing story of Buggy's last days.
Snakes have also found a place among the pet urn types. One, for example, features a snake coiled around itself tightly, in the center of a walnut box. In a way, he is doing what he did best in life, for all eternity. This is a pet urn type sure to win kudos for anyone at the next dinner party. It is unique, innovative, and exciting.
Horses are among the most beautiful, intelligent, and spirited of animals. Thankfully they are not left out of the pet urn types. One horse urn, for example, features a horse ready to stride over an oak box urn. For the rider, there is an unspoken communication with his horse, deeper than any words. Mainly, it is just both saying, "I love you," to the other. Now he can honor his proud animal with a horse urn, showing his deep commitment.
While dog and cat urns are among the most popular, pet urn types have spread to encompass virtually every animal that can be domesticated (including a few for which that is somewhat in question). As people grow more and more adventurous, willing to push old limits further, the number of pet urn types is sure to only grow with time. This change in modern times is also greatly reflected in the fact that traditional funeral homes are no longer the only place to acquire a pet cremation vessel. Online stores offer a wide (sometimes wider than funeral homes) variety of all types of cremation vessels, in an easy to search format. This offers families to opportunity to create the most befitting tribute to their companion animal, and great peace of mind in knowing that they can certainly be proud of this special memorial.