Back to Info Center
Cremation Caskets

Why do you need a Casket for Cremation

Cremation caskets are not what they used to be. But they still can be. That may be a confusing way to start an article about these curious memorial products. But that's to be expected: cremation caskets are confusing themselves. Because of that, we offer this brief introduction into just what a cremation casket is and why it is important to a memorial service you may be planning for your loved one.
Definition of a Cremation Casket
Technically speaking a cremation casket is a container in which a deceased person's body must be placed before it is rolled on a conveyer belt (or roller belt) into a cremation oven. The container is burned along with the body.
But that is just the start of what a cremation casket is. In fact, in any cremation, there may be two cremation caskets. The additional part of the definition of cremation casket is this: a cremation casket is also the casket in which a body can be displayed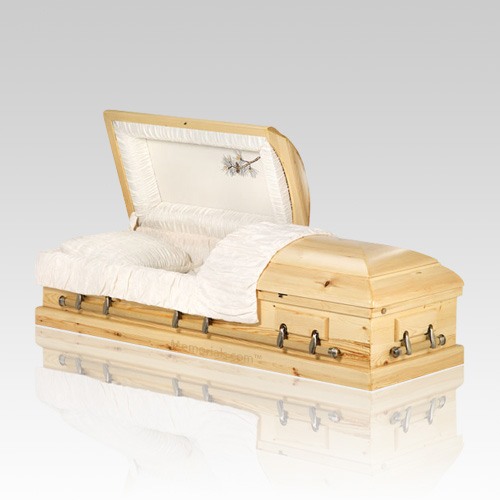 at a funeral service before it is to be cremated. Depending on arrangements, some deceased people are placed in a casket of sophisticated design for the funeral and then transferred to a much simpler container – often simply a large cardboard box – for the cremation procedure itself. In these cases, the family will usually rent the casket that will be used for the display at the memorial service at a fraction of what it would cost to buy a casket. But the transaction makes sense because few families will want to pay full price for an elaborately designed cremation container that will only be used for a short period while on display at a funeral.
Why Do Laws Require Cremation Caskets
Cremation is typically a closely regulated process, and laws in nearly every state require that bodies being cremated first be placed inside a container of some sort. Questions are common, however, about why these laws are necessary. It occurs to many critics that, since a body will be burned along with its container during the cremation process, that requiring a container is an unnecessary rule. While we make no attempt to argue one way or the other in this article, it is important to discuss, at least briefly, the reasons (or at least the potential reasons) behind this rule.
The most obvious reason is decorum. The thought of an uncovered body being slid into an oven to burn down to ashes is about as disconcerting to many people as the idea of a body being buried without any covering. Just the thought of an exposed body going through the burning process is as disturbing for many people as that of a grave digger tossing dirt over the face of a person he has just laid to rest. Having the extra protection of a box that can shield the body from being openly exposed to the flames and heat is simply a psychological comfort for those among the living who have ordered the cremation. The emotional aspect of this psychological phenomena may not apply to all people, but out of the interest of those who may be disturbed by an uncovered body being placed in a cremation oven, lawmakers across the United States have adopted the laws even though the vast majority of the cremations done in the country are not witnessed by anyone other than, probably unemotional, crematory staff members.
Critics, of course, will say that such a law is of benefit to those who sell cremation caskets and, therefore, points to the intense influence that the death care industry has long been accused to have over lawmakers. Lobbying groups for death care industry are careful to deflect this criticism, but, by its very nature, it is unlikely that their arguments will be persuasive. No matter the intention of the laws, both the legislators and the death care industry itself remains vulnerable to claims of collusion and even corruption. It seems almost impossible to know if the altruistic intentions of this law mentioned above are indeed legitimate and, perhaps, knowing does not make much of a difference anyway.
And, a final reason for requiring cremation caskets in a crematory is for identification purposes. An outside container for a body to be placed in a cremation oven provides one additional layer of security for those wanting to assure that a set of remains are, indeed, those of the deceased a crematory claims. It is possible, of course, to identify a body with a toe tag (or by some other means) attached to the body itself – and such methods are routinely done – but, when the deceased's name is also written on the cremation container itself, the integrity of the identification process is simply enhanced to ensure a high level of confidence. Further, if the container is designed so as to fit just one body, there can be little question that a crematory may have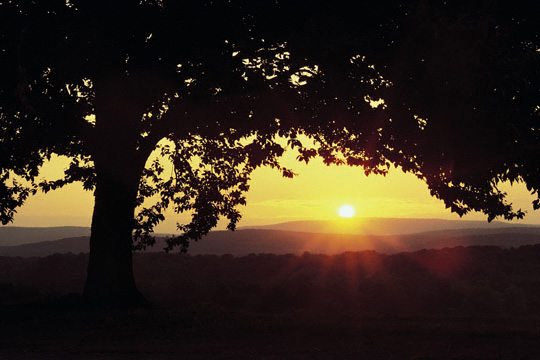 accidentally (or, actually, on purpose) cremated more than one person at a time.
How to Incorporate Cremation Caskets into a Funeral Service
Cremation caskets can be incorporated into a funeral service in the same manner as caskets are used in cases in which a deceased person is to be buried. In fact, since cremation is still somewhat of a controversial practice in modern society – particularly among certain religious groups – cremation caskets allow families to hold a traditional funeral service for someone about to be cremated, without even mentioning that a cremation is to take place. Funeral attendees can pay their last respects to a deceased friend or loved one comfortably positioned in a casket – perhaps even embalmed and dress in his or her Sunday bests – and can be left to assume that a burial is going to take place. There is never a requirement when using a cremation casket that it actually be referred to, publicly, as a cremation casket. And this, relatively anonymous, feature of cremation caskets is what makes them a very worthwhile investment for many families.