Back to Info Center
Death A Traumatic Experience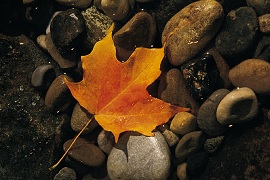 It is a cliché, of course, to point out that the death of a loved-one is a traumatic experience for nearly every person. Hundreds, or probably tens of thousands, of books have been written over the centuries with ideas for how humans can "cope" with that experience.
But that trauma is miniscule compared to what followers of the legendary Dr. Sigmund Freud (German) call the real "death trauma" – the moment early in life when a person first understands that he, himself, will someday die. Adequately understanding that traumatic experience with death is probably the best way to cope with the deaths of others – and it's, ironically, the best way to assure you get the most of life.
Modern society is generally uncomfortable with the idea of death, so many people spend large portions of their lives forgetting – at least consciously – what is certainly the most traumatic realization that they can ever have: that they will certainly die. Before a person makes this realization – which, of course, typically occurs very early in childhood – he or she has a sense that life will last forever and that everything in the world is infinite. Finally learning the opposite usually occurs suddenly – with the unexpected death of a family member or the loss of a pet, or some important public figure – and can rightfully be called "the shock of a lifetime."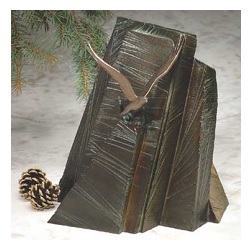 The humbling, disturbing experience of suddenly concluding that, "I, myself, shall someday die," is so traumatic that many people cope with it by simply doing their best to forget it – to pretend that it is not true. In addition, unfortunately, because the idea is so uncomfortable, our society, in fact, tends to encourage that approach which can be, psychologists warn, the mistake of a lifetime.
Coming to grips with the "death trauma" quickly is, by far, the best approach that a human can take. (It is this experience of realizing our own immortality that separates humans from other species, after-all. So, ignoring the traumatic realization is to ignore all that it means to be human, in fact.) But most people experience death trauma at a very young age, when they are ill-equipped to cope with the realization.
So, good parenting is vitally important.
Parent would do well to find ways to ease their children into the realization of death. But such transitions are not always possible, of course, so parents must also be prepared to help children adequately cope with the trauma.Teaching them to ignore it, as is the current trend in our modern world, is simply not healthy. It has been noted that losing a pet is usually a childs first introduction into the idea that death is a permanent state. For that reason, many parents openly speak of the pet's new state of being with their children, rather than tell them the pet 'is asleep' or 'went on vacation', which can actually have very adverse affects.
Parents should consider adopting, and then teaching to their children, a comforting view of death put forward by Freud. The celebrated 20th century thinker noted that death, despite its negative connotations in our modern world, is actually the natural, peaceful state of all things in the world. In Freud's view, when life first began on Earth (or in the Universe) it was in the form of cells that appeared out of nothingness and, wanting to return to nothingness quickly, lived only a short time. All of life follows that same pattern, Freud suggested. Every living creature – even each human – arrives from nothingness – where it spent eternity – and will eventually return to that same, very natural, state. What happens in the interval is, then, an aberration (or some would say a miracle) that is best cherished and enjoyed for its uniqueness, something that is difficult to comprehend without a healthy initial realization of its eventual, peaceful end.
See all your Memorial choices