Back to Info Center
Deciding on Cremation

Cremation is popular because you can save Money and have Options

Death care industry experts have noted over the past two decades or so that cremation is becoming more popular than ever. Families who choose this method to lovingly dispose of the remains of their loved one are finding that cremation can be exceedingly dignified and, perhaps even more importantly, very inexpensive. Gone are the horror-filled days in which cremation automatically conjured up images from the pages of novels like The Brave New World, in which cremation was done in heartless, soulless factories, complete with smokestacks that spewed the anonymous remnants of the procedure into the air and the cremated human, accordingly, was lost to society forever. Today, cremation can be quite moving, and, in short, there are many great reasons to decide upon cremation. We offer just a few of these thoughts below.
Benefits of Cremation
Maybe the most important benefit of cremation is price. While it is possible to spend a lot of money on memorial services involving cremation, it is also quite possible to cremate a loved one and have a very meaningful and special memorial service, for less than $1,000. When families see statistics showing that the cost of final expenses can be more than $15,000 in some cases, the thought of spending possibly 10 times less than that is about as comforting an idea as can be had at the time of the loss of a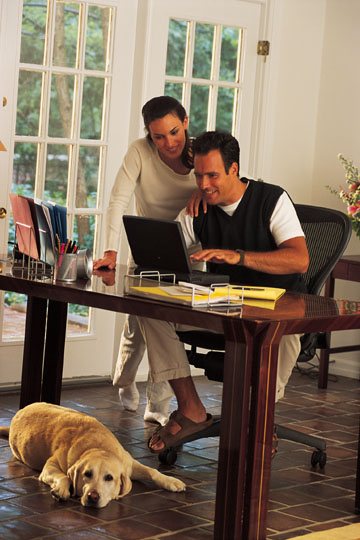 loved one. Cremation can definitely lead to a great deal of stress relief on the topic of what a family member expects upon his or her inevitable demise. "I just want to be quickly cremated with as little fuss as possible," one mother has told her family. "Just keep my remains in the urn that comes from the crematory, and scatter them whereever you see fit. I don't want anyone paying for a cemetery plot or even an expensive urn for me. Being cremated helps me to keep from being a burden to you," she goes on in a letter that she has filed in a safe deposit box for reference upon her death.
While cremation can be a benefit for those who are concerned about keeping costs to a minimum in the wake of a death in the family, as we say, it is possible to spend a great deal of money, and organize a funeral ceremony that is quite elaborate, for those who wish to partake in cremation for entirely different reasons. Whereas cost is the ultimate factor in deciding upon cremation for many people, environmental concerns – such as a desire to not be buried in a non-biodegradable, elaborate, metal container with a large cement headstone that will not break down easily over time either – are sometimes the main reason people choose cremation. In short, one of the great benefits of cremation is that it is very versatile. Even those who choose cremation because of its environmental benefits can rest assured that they will be treated to the very same, dignified, memorial service that anyone else in a family will receive. It is possible even for people who attend a memorial service to not know that a person has chosen cremation over burial.
Next we take a quick look at the many memorial options that are available for people who are to be cremated.
Cremation Memorial Options
Memorial options abound for those who want to be remembered in as dignified a manner as possible yet also have all the other benefits of cremation. Most funeral homes and other companies that help to organize memorial services, for example, have rental caskets available. This surprising product of the memorial product industry allows families to place a body on display during a memorial service for traditional features such as a visitation ceremony in which family and friends parade past a casket to pay their final respects before the body itself. (Often having a funeral urn on display simply detracts from the emotional healing that can accompany the paying of final respects to a body. This may not always be the case with all families, but many – particularly those who have a variety of religious traditions in their midst, not all of which have the same feelings about cremation – find the idea quite comforting.
Cremation Ashes Options
Aside from leaving plenty of options for funeral and memorial services, cremation also allows families a great deal more flexibility and options for the ultimate disposal of a body. Whereas traditional burial is basically a one-dimensional event, cremation allows for a virtually unlimited number of options for families. First, of course, families can scatter a loved one's ashes over a special place – usually at no charge to anyone involved. Next they can bury the ashes in a traditional cemetery plot. (This is often done in cases in which, say, a husband and wife desire to be buried together in one plot. Or in cases in which one of the couple is cremated and another not.) And that is just the beginning of the many options available. The advent of many new products that help families memorialize their loved ones who have been cremated has proven to be a comfort to grieving souls all across the United States and the world. Keepsake urns, for example, are small cremation urns that are intended to hold only a portion of the deceased remains. Many families buy several of these memorial products (available readily on the internet) so that the remains can be shared among several who knew and loved the deceased. Likewise with cremation jewelry. These pieces look like traditional pendants or bracelets, but they have small compartments in which a person can store a teaspoon or less of a loved one's remains. These very popular pieces are also quite often purchased in bulk so that, at a memorial service, those who are interested can take home one of the most precious souvenirs that they will ever own.
And that is the just the start. Anyone interested in learning more about all the options available for them after they have chosen cremation for a loved one will find much more information than they will likely anticipate with just a simple search on any search engine on the Internet.