Back to Info Center
Do I Need Burial Insurance
A Customer Guide to a Confusing Topic - Burial and Death Insurance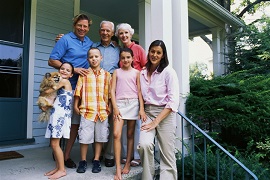 Insurance in general is a confusing topic for just about anyone who does not make a living in the insurance industry. (And even some who do work in the profession will attest and confirm that it is confusing even to them.) So the question of whether a person needs burial insurance is as difficult to answer as it is for nearly all other types of insurance. In many part of the world health insurance and automobile insurance is required by law; and home insurance is often required by legal turns written into a mortgage. So, in those cases, the question of insurance's necessity is answered automatically by others in many (if not most) cases. But plenty of other types of insurance are strictly optional, and the decision of whether they are necessary rests primarily in a person's ability to cope with the stress of uncertainty. Insurance sales people are sometimes fond of saying that they are are in the "peace of mind" business. If that's the case, then the greater peace that a person can find in his life from sources outside of insurance, the less he will need of the insurance company's services. (It has been opined in other venues that those who have a strong believe and trust in God are, perhaps, the least likely to buy an insurance policy that is not required by law.) This article's title seems to suggest that it's possible to answer the question of whether a person "should" buy insurance. But that, in fact, is impossible. All we can do in the following paragraphs is to simply lay before you, some facts that will help you make that decision for yourself. And without further ado, we offer you those fact.
Difference between Burial Insurance and Life Insurance
Some will tell you that there is at least a subtle difference between burial and life insurance, and that is technically true. But the differences are easily exaggerated by those who sell burial insurance. The truth is, life insurance can cover the cost of funeral burial expenses – in fact, it can cover whatever expenses a policy's beneficiaries deem necessary.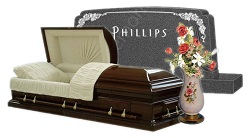 Burial insurance, meanwhile, covers strictly the cost of a person's final arrangements. In most cases, beneficiaries are not allowed to use the money on other needs. And, in other cases, the insurance does not cover all of the expenses of funeral and burial, leaving a family in the unfortunately position of having to decide whether to leave out certain features of a memorial service or to fund them themselves.
Consumer advocates often referrer to the following fact about burial insurance as a "drawback:" funeral directors and cemetery sales people will often find a way to inquire if a family has insurance and, further, how much the policy covers (though it is potentially illegal and, at the very least, unethical to ask about that information before the information is offered by a customer). Armed with this information, the staff members then know that their sales pitches will fall on fertile ears up to the amount of the policy's limit.
While, as we say, this is often described as a drawback, because it puts funeral directors and cemetery sales people in the envious negotiating position of being able to sell products and services that a family might not otherwise order. (This is the effect of, to borrow a crude phrase from the world of gambling, "playing with other people's money.")
But whether it is a drawback or not is a debatable. If the money not used by the family for the final expenses of a loved one would not be returned to the family, it might be considered a poor bit of stewardship to not use the money somehow – even if it's for services that a family might not otherwise expect to be able to afford. Many 3rd and 4th limousines at a funeral owe their very presence to this feature of burial insurance. And those limousines are quite often used, much to the comfort and convenience of some in attendance at a funeral. For those who see the cup half full - the extra funds could allow for them to obtain keepsakes, such as cremation jewelry, that will help bring comfort to the surviving family members.
Is Burial Insurance Worth The Price
Like any other type of insurance, predicting price quotes in advance is usually an exercise in futility. The best way to determine the cost of a burial insurance policy is to simply call around to various agents and companies and expect your quotes to vary greatly. In most cases, going with the lowest price quote is the simplest method for selecting a policy – but you should, of course, consider intangible variables such as the terms of the policy and your comfort level in regard to working with the agent or with the company itself.
But that does not address the main question of this section: is burial insurance worth the price.
Well, if you already have life insurance – or if a substantial amount of cash savings has been set aside to pay for burial – the answer may very well be no. Unless, of course, reducing the coverage of your life insurance policy to account for the amount that a burial insurance policy would pay (usually up to $15,000 or perhaps a little more). If such a reduction results in a net decrease in what you would pay for insurance – life insurance and burial insurance combined – then the answer to our question might be yes, it would be worth the price. It is almost impossible to speculate on the money saving opportunities until you have shopped around to many different companies to see the price quotes for yourself.
How to Collect on a Death and or Funeral Policy
Life insurance policies are typically fairly easy to collect. All that's typically required is a death certificate – and, in some cases, an autopsy report. Insurance companies will typically require some time – perhaps up to a month or more, depending upon the circumstances and the details of the policy – to investigate the claim. Beneficiaries named on the policy will typically have to show some sort of proof of identification. This is usually a very simple matter, such as a drivers license or other form of government issued identification. But it is also not always all that will be required. The insurance company will occasionally ask for more identification in the event that the company has a question as to the true identity of a beneficiary. In most cases, the beneficiary is a single person who is entitled to spend the money as he or she wishes. The money is usually paid directly to the beneficiary after the death and the identity of the beneficiary have been verified by the insurance company.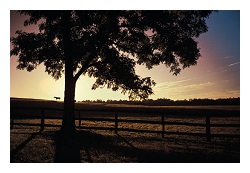 In many cases, if a funeral home or cemetery can be assured that a valid policy is in place and that there will be no trouble with the collection of the payment from the company, the bills for the funeral and cemetery plot will be deferred until payment is made to the beneficiary. This is a matter of convenience and respect that is shown to the family of the deceased. Funeral home and cemetery personnel and managers are usually not interested in collecting their money in advance if there is reasonable cause to believe that the payment will be arriving within a few weeks of the memorial services.
It is important to note that payment of insurance policy claims can take varying amounts of time to process. This may be a good thing to discuss with an agent before purchasing a policy. Government regulators keep statistics in many states on the pay-out experiences that customers have with various companies, and, in some cases, state laws are in force that require claims to be paid within a reasonable amount of time before legal sanctions begin accruing against the insurance company.
If you are concerned about this issue of timely payment of a life insurance policy claim, it may be advantageous for you to consider a burial insurance policy. In many cases, burial insurance policies are paid directly to the funeral home or cemetery, whose staff actually file the claim on behalf of the family. In these cases, families are spared the hassle and expense of having to devote any time or money out of their own pockets for a loved one's final expenses (unless there is some sort of irregularity). It is important to note, however, that not all burial insurance policies work in this manner, however. If you are buying a burial insurance policy with the expectation that your family will not have to pay – or even worry about – the financial aspects of your funeral or burial, it is important that you check with the funeral home and cemetery that you intend to work with to find out their policies. Perhaps you should even buy your burial insurance policy at the advice and recommendation of a funeral director you feel comfortable working with and trusting.
We hope this brief discussion of this confusing topic has helped you to make a high quality decision about burial insurance for you or someone in your family. As you see, the answer is not a simple one.