Back to Info Center
Does the Funeral Rule Apply

Diary of an Anonymous Funeral Planner - Chapter 3

This is the 3rd of a series written by an anonymous man caught unprepared in the expensive web of "death care" in the United States.

I had always assumed that cremation would be less expensive than burial. But, when it came time to decide what to do with Dad's remains, I discovered I was wrong. My mother and I spent a weekend crunching all the numbers that the funeral home gave us, and it all added up to about the same. No matter what we decided the Bay Shore Funeral Home and Cemetery (name changed) was going to get about $14,000 from us. The company had carefully stacked their cards to assure that.

This all came as a shock that gradually sank is as my family and I were also dealing with the shock of my father's sudden passing. Though I suspect that the "burial package" we ended up selecting was in violation of the United State's Funeral Rule established in 1984 (it was definitely in violation of the spirit of that rule), we did not put up a fuss. What family wants to threaten to bring in a lawyer or federal investigators – or even talk tough in negotiations – while planning a funeral for a happy-go-lucky loved one who would have just wanted everyone to get along? I'm confident that funeral homes and cemeteries count on that sort of thing these days – maybe even laugh about it in their back rooms -- all the way to the bank.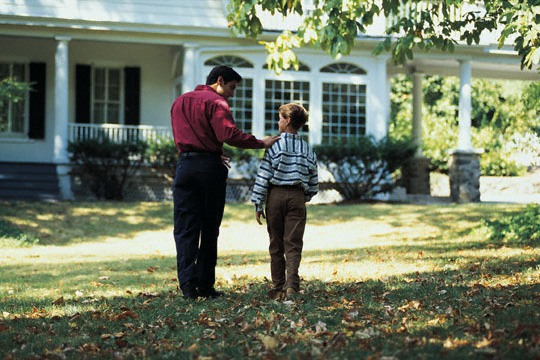 Very Little Went As The Funeral Rule Advertises
As somewhat of a student of The Funeral Rule – and the "death care" industry in general – I had a lot of assumptions about how things would happen, and how much they would cost, when my mother and I walked in to the funeral home to begin formally discussing arrangements. Here is a rundown of how my assumptions correlated with what actually happened.

The good news is that things started off fairly well. I had assumed we would be handed a "General Price List" very quickly in our first meeting with a funeral director. Indeed, that happened.

But things went down hill from there – fast.

The price list was more complex than I expected. I guess I had always assumed that the funeral home's basic fee would cover more than it does. I had no idea that transport of a body, rental of a hearse (that's not included in the price of transport?!), obituary announcements, and a viewing service and copies of the death certificate (among many other things) would involve extra charges. What exactly did the mandatory $3,778 basic fee cover anyway? The price list was very vague about that. So I'm not sure. The funeral director said it was, "basically everything that you'll be needing to see my smiling face for." That didn't help me understand the charge. Neither my mom nor I really needed to see her smiling face for anything. In the end, I came to consider it the funeral home's base ransom.

Then Mom and I were introduced to something that I had always assumed was illegal under the The Funeral Rule: a couple of "discount packages," one for a cremation service, another for a burial. Both were said to be "all-inclusive" and amounted to about the same price, about $8,500. But neither included a lot of extra stuff like obituary notices, burial plot, columbarium niche, embalming, etc. And they both did included a lot of stuff that we didn't necessarily want or need – or could have bought much less expensively elsewhere. (Prominent examples: Rosary Service for $600 – our family is not Catholic – and the "Life Tribute Package" featuring guest sign-in book, programs, and thank you cards for $250 – grand total of $55 at Target.)

From the best Mom and I can tell, these package prices were discounted by about 25 percent off what we would be charged if we bought all of the services "al la carte." But the key was that we had to take the packages as-is. So, for example, if we wanted to substitute a casket purchased elsewhere (for about $1,000 less than what the funeral home's least expensive casket cost), we would have to buy everything else for Dad's funeral at "al la carte" prices, thereby forfeiting the 25 percent discount on everything in order to save $1,000.

These packages turned out to be, indeed, an offer that we couldn't refuse. Whoever set them up was a diabolical, mathematical genius. No matter how Mom and I crunched the numbers, the total cost turned out lower – even buying services that we wouldn't use and paying dramatically more than necessary for others – by going with one of the packages.

As I say, I had long been under the impression that these sorts of package deal was illegal under The Funeral Rule. Why did I think that? Well, here's something from the Federal Trade Commission (their moto and job is: Protecting Americas Consumers) own website that made me think that: "The Funeral Rule gives you the right to: "Buy only the funeral arrangements you want. You have the right to buy separate goods (such as caskets) and services (such as embalming or a memorial service). You do not have to accept a package that may include items you do not want."

But things turned out differently than the funeral rule promised. While we, technically, did not have to accept either of the two packages that the funeral home was offering, buying the goods and services we actually did want at "al la carte" prices would have always cost us more.

We had come to our first meeting with the director thinking cremation for Dad, since he had never expressed any preference and since we figured cremation would be the least expensive option. When we saw that total cost was going to be about the same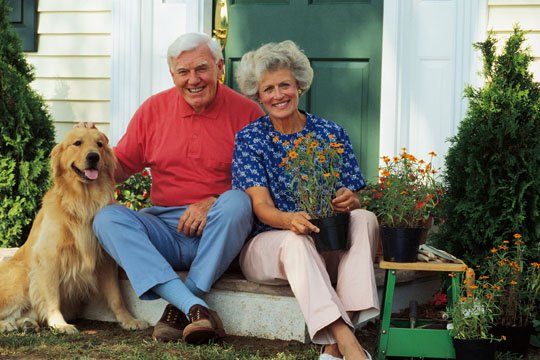 no matter what we chose, we decided upon the more traditional choice of burial – along with embalming. Many family and friends were thankful for that choice, of course, and Mom and I were happy to help ease their emotions. (As I discussed in article 2 of this series, a cremation was likely to have been emotionally traumatic for several of Dad's friends and relatives.) But, in the end, attending to those needs was costly for us. (A no-frills "direct burial or "direct cremation" funeral would have probably cost just $5,000 or so. But my mother and I saw that "no frills" really does mean "no-frills.") And I will say again that I believe the funeral home's grande scheme was to put us – and all of their customers – precisely in that position. This is the crime that Jessica Mitford uncovered so famously in her great book "The American Way of Death," and The Funeral Rule was the U.S. Government's attempt to stop the abuse.

Clearly, there is more work to do.

All total, my mother wrote a check to the funeral home for $8,872,59 And the funeral home received another $1,200 check sent anonymously from someone in our church. That put the grand total of the funeral at $10,072 – and I haven't yet even mentioned what mom (actually my family) paid to the cemetery part of the company. That is still to come. The grand total of $3,982.50 will be itemized below, but I will also address it in more detail in another article. As I say, no matter what we decided, the funeral home had carefully stacked its cards so that our grand total to them would be $14,055.09. Those funeral guys are good at what they do!
It Could (Should?) Have Cost Much Less
Here is the itemized list of what we paid to Bay Shore Cemetery and Funeral Home along with my commentary beside each item.

Basic Funeral Home Services – $3,778 – I still haven't figured out exactly what this pays for that isn't also covered by all of the other charges listed below. Pure profit for the owners of the funeral home, it seems to me. (In addition to all the other pure profit that's tacked on to the items below.) I will never again complain about Sam's Club wanting to charge $45 per year for the privilege of doing business with that company. Ha! Funeral homes have that sort of abusive practice really figured out! What we would have offered for this service, had we been in fair negotiating position: $150.

Embalming – $1,550 – We were charged $550 more than usual for this because, apparently, the coroner did a number on my father's body during an autopsy. (Dad died because he choked on some food. I still do not understand why the coroner opened his brain. But that's for another article.) The funeral director broke the news to Mom and me by saying the embalming took "much longer" than usual. By knowing when the funeral home received the body and when it was available for inspection by my family, I can deduce that the procedure required 6 hours. Most lawyers I know don't ask for anywhere near $266 per hour. Even the ones in the fanciest offices. What we would have offered for this service, had we been in fair negotiating position: $150.

Use of facilities, equipment and staff for viewing, visitation, and wake – $500 – For the "viewing" my family and I occupied a single, den-sized, room – with no involvement of the funeral home staff – for about 90 minutes. Two other rooms in the funeral home were similarly occupied at the time. Grand total $1,500 to the funeral home for the same amount of space that even the swankiest hotel would have rented to us families about $500 or less (probably for the entire day!) What we would have offered for this service, had we been in fair negotiating position: $50

Use of facilities, equipment and staff for funeral service – $900 – Other than a casket (which we paid for), I'm not sure what equipment of the funeral home's we used for the service. The funeral home did send 4 well-dressed, polite and respectful gentlemen to our church to pin flowers on the Pall Bearer's collars, close the casket at the start of the service and hand out programs to visitors. All of these duties would have been gladly performed, for free, by the Pall Bearer's themselves. What we would have offered for this service, had we been in fair negotiating position: $0)

Other use of funeral home facilities for rosary and wake service – $600 – Not being catholic, I'm not sure how exactly how this service differs from the "viewing" ceremony for which we already were charged above. Perhaps the services of a priest are involved (I would guess at no charge by the church) and, perhaps, the funeral home's chapel is involved. Regardless, our family did not use this service. But we paid for it nevertheless. What we would have offered for this service, had we been in fair negotiating position: $0)

Transfer to funeral home – $565 – I never got a clear answer as to whether the funeral home is who transferred my father from the hospital to the coroner's office, but, for this price, I would hope we got two trips by funeral home personnel: one to the coroner's office and one back to the funeral home. But even if we did get two trips, I'd still say that's a hefty total. (Knowing how things work in the United States, I won't be surprised to get a similarly sized bill in a few weeks from either the hospital or the coroner's office.) And I thought cab rides were outrageously priced! What we would have offered for this service had we been in fair negotiating position: $30 per trip, $60 maximum.

Hearse - $200 – The funeral home was approximately 2.5 miles from the church where we held Dad's service. As I say, I thought cab prices were outrageous. What we would have offered for this service had we been in a fair negotiating position: $25

Flower and other vehicle – $150 – One plant was delivered to the church from the funeral home. We didn't need a second limousine. What we would have offered for this service had we been in fair negotiating position: $0

Vehicle Utility Service – $365 – Mom and I never got a straight answer as to what this fee was all about. What we would have offered for this service had we been in fair negotiating position: $0.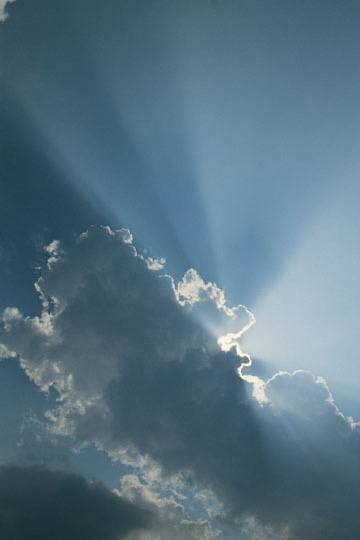 Church Fee - $75 – Not sure why this charge was necessary, given the excessive profitability of all the other services related to transporting Dad's body to our church. The church asked no money from our family for hosting the service (though we did give a memorial donation in my Dad's name). I'm not sure how the funeral home justifies this charge. (What we would have offered for this service had we been in fair negotiating position: 0

Casket – $2408 – Though the funeral director did her best to convince us to use the discount we would get on the burial package to buy a much more expensive casket, we went with the cheapie that was offered automatically. (To all who saw it, it was a very nice, luxurious, stylish model.) We could have purchased a very similar casket elsewhere for $1,500. What we would have offered for this service had we been in fair negotiating position: $1,500.

Concrete Grave Liner - $850 – Grave liners are not required by law, but the cemetery's own policies do require them. And I can see why. I estimate that this amounted to about $75 worth of concrete that went into the liner we bought for Dad. And, judging by all of the un-level ground around graves throughout the cemetery, I'd say the grave liners do not work very well at their advertised purposes (to keep ground from caving in around caskets). It amazes me that people actually do spend $5,000 or more on grave liners. Geez. What we would have offered for this service had we been in fair negotiating position: $0.

Flowers - $350 – The casket spray was beautiful. But not beautiful enough to justify that price. (And it's likely that the flowers would not have been missed had we decided to forgo them.) What we would have offered for this service had we been in fair negotiating position: $150.

Life Tribute Package - $225 – This price might have been worth it had it included a video taping of the ceremony. But, that's the one thing it did not include. (Something that we managed to put together, for free, thanks to a volunteer at our church.) The digital video loop of pictures was very impressive and almost worth this price by itself, except I know how easy it is to produce such a thing when one invests in the right kind of software (one time charge of approximately $300). Also, it was somewhat off putting that the funeral home would assume it's okay with us that they include a credit to themselves in the video. The cards and programs and other miscellaneous stuff included in this package could have all been done much, much less expensively by other establishments. What we would have offered for this service had we been in fair negotiating position: $100.

Obituary - $515.59 – The funeral director told us that the funeral home was simply passing along the exact price that the local newspaper charged them. "We don't charge you anything for making the phone call to the newspaper," she said. (Nothing more than the $3,778 "basic service fee" that is.) I have yet to confirm that, but, I'm very suspicious. If newspapers are really charging that sort of price for obituaries, they are as guilty of exploiting grieving families as the funeral homes are. Investigation to follow. What we would have offered for this service had we been in fair negotiating position: $75

Death Certificates – $57 – Again, the funeral director assured us that they were passing along to us the exact price the funeral home paid for these 6 sheets of paper. Open records laws in my state prohibit government agencies for charging more than is administratively necessary to re-coup the cost of copying copies of public documents. Is this yet another case of exploitation? Yet another investigation will follow. What we would have offered for this service had we been in fair negotiating position: $5.

Cemetery Processing fee – $95 – Mom and I have no idea what this entails. What we would have offered for this service had we been in fair negotiating position: $0

Burial Plot – $2,250 – That is a lot of money for a six foot plot of land that. What we would have offered for this service had we been in fair negotiating position: $500

Perpetual Care - $337.50 – This seems about right – if the price of the land itself had not been inflated so much. What we would have offered for this service had we been in fair negotiating position: $0 (based on the fact that we over paid for the land).

Survey and Development Fee – $50 – Another fee that we're not sure about. What we would have offered for this had we been in fair negotiating position: $0

Interment Fee - $1250 – What's amazing about this fee is that we saved $500 by rushing back to the cemetery to have the interment ceremony before 3 p.m., when overtime charges kick in. Wow. Who knew grave digging was so lucrative. What we would have offered for this had we been in fair negotiating position: $150.

Grave Marker Setting – $259.20 (not paid as of this writing) – A flat, bronze-on-granite grave marker is not that heavy, nor that complicated, to install. I'd do it myself if the cemetery would allow it. What we would have offered for this had we been in fair negotiating position: $50.

Grave Marker – $1,500 (not paid as of this writing) – Dad's death was less than a month before this writing. We haven't ordered a grave marker yet. One thing is certain, we will be ordering it from one of the sites that sells such things via the internet. I've not yet see what sort of prices the cemetery itself is offering us for grave markers, but, really, I think we've given them enough money already.

Total that we paid (will be paying) for Dad's final expenses: $14,055.09

Total we would have offered had we been in fair negotiating position: $4,465
Continue To Chapter 4: The Cost of Burial