Back to Info Center
Emotional Spending

Diary of an Anonymous Funeral Planner - Chapter 2

This is the 2nd of a series written by an anonymous man caught unprepared in the expensive web of "death care" in the United States.
I, as my father's only son and the one in the family who had spent the most time with him in his final years, realized his funeral plans were my call. My mother (Dad's former wife) had long given me money to compensate for the livelihood I lost while caring for Dad and his complex mental illness. She was, clearly, going to be the one to write the check for Dad's services.
Going in to our meeting with the pastor who would be leading the services, Mom and I had all but agreed that the funeral should be as simple, and inexpensive, as possible. We didn't have any direct instruction from Dad, so we just decided frugality was our best bet. (In Dad's latter years, my wife and I had tried to have several conversations with him about his desires for a funeral, but he always seemed somewhat confused about the topic. His ideas were conflicting to say the least. One time he would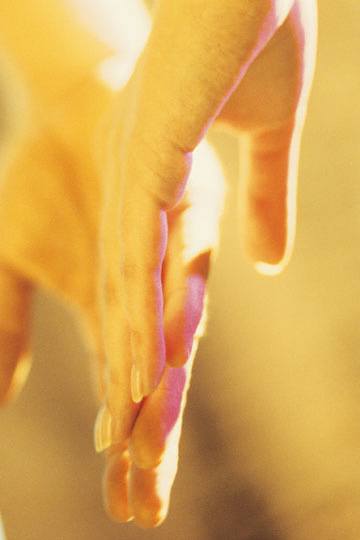 say, "I want the most expensive damned casket that we can get. I want to be buried in a Cadillac!" Not long later, he'd say, "People go too far with funerals. What the hell do they think dead people are going to do with all that stuff?" )
Some may say it was a mistake to invite several other people to that meeting. It cost us thousands.
But I'm glad we did.
During the meeting, Mom and I mentioned that we were thinking of what's known in the funeral business as a "direct cremation." We would ask that Dad's body be cremated quickly after it had arrived from the coroner's office and we would choose an inexpensive, but stylish and elegant, urn to display at the funeral. By doing this, we would forgo the expense of a viewing ceremony (some $600), embalming (some $1,600), a casket (some $1,700) a grave site (some $2,500), a headstone (some $1,500), transport of the body to the church (some $600) and other miscellaneous expenses (some $2,000).
Dad's roommate, and at least one family member, politely objected to this plan. They said seeing my father's body one final time in an open casket was emotionally important to them, and they asked us to reconsider our plans.
My mother and I quickly realized that sticking to our idea would be heartless. So we assured the others that a full, open casket, funeral would be in store – despite the extra cost. And, further, we assured the others that Dad would be buried, not cremated, and a grave marker would be proudly installed giving all mourners a special place by which to return to remember him at any time.
The pastor was a blessed man. He took strong note of the extra cost and thanked my mother for what he realized would be a significant financial sacrifice. The next day, he called to say that a group of anonymous members of the church had teamed up to donate $1,200 to Dad's service. The funeral home would be receiving a check directly, he said.
Then, later, one of the relatives who had requested the open casket service gave my mother a check for $1,000.
Mom and I were grateful to God for the donations, but, at the same time, we also shared a sense of sadness. Why must these services that are so emotionally important to so many be so expensive? The funeral director mentioned to us that embalming usually requires 1-2 hours, at the most, but Dad's case was more difficult than usual. The coroner's cuts required an extra 3 hours to repair, so our charge for the embalming would be $400 more than usual.
Mom and I both, being frugal, did the math silently in our head. Though we did not complain -- out of respect for our dear friends who had felt so strongly about ordering the embalming service -- we felt robbed. The funeral home had made more than $266 per hour on the embalming service. And its doubtful that the free market would have allowed the company that much had strong, almost desperate, emotions not been involved. This meets both of our definition of price gouging.
Mom and I, relying on God to keep our anger in check, maintained a "render unto Caesar what is Caesar's approach" to the rest of the negotiations with the funeral director and the cemetery salesman. But we both confessed to one another later that we giggled to ourselves at the salesman's, seemingly good-natured warning that we "be careful not to emotionally overspend." Neither of us bothered to tell him that – since we'd not intended to buy a cemetery plot at all – every dollar we gave him would, indeed, be a case of emotional overspending.
As the salesman showed us around the cemetery to find the best spot for my father's grave, he pointed to several large monuments throughout the park that families had spent more than a million dollars to erect. Compared to that, the $4,500 (total, including grave marker) we would be spending on dad's grave seemed exceedingly cheap. Fortunately, Mom and I both recognized the sales pitch: the man was trying all he could to shame us – in a friendly sort of way – into an upgrade to one of the more expensive areas of the park, the places that offered better views and put my father in with more wealthy company.
In other words, he was trying his best to get us to emotionally overspend.
Continue To Chapter 3: Does the Funeral Apply