Back to Info Center
Fire Burial

A fire burial or being cremated is normal, right?

Fire burial is one of the most interesting terms used today in the death care industry because it has many different potential meanings. Sometimes it is used as a reference to cremation, and that is a strange idea for many linguists because, simply put, cremation does not always involve burial. The question is rightly posed: does a fire burial that is, in actuality, a cremation preclude any thought of scattering ashes around some place that was special in the life of the deceased?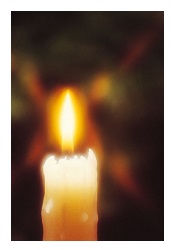 And that is just the start of the confusion that can sometimes result over the term fire burial, as it is often used in modern parlance today. Fire burial can often be a short hand term for an event that is a firefighter's funeral or memorial service, for example. Or, even, as was the case in a headline about an unusual news item: "fire burial" can be a wise-acre way to say that a fire broke out in a crematory because of a malfunction of a cremation oven that ended up spreading dangerous flames throughout a facility.
Cremation Fire Burial
A cremation fire burial has its roots in the ancient traditions of the Hindu religion and other faiths centered geographically in Asia or the Middle East. For centuries, deaths were mourned (or celebrated, according to one's perspective of faith) by entire communities surrounding large "funeral pyres" built in the center of villages or towns. These traditions required that a deceased member of a family or community be thoroughly prepared (mostly wrapped) and hoisted ceremoniously atop the mound of sticks and lumber. Once there, the pile was respectfully doused with some sort of burning agent and set ablaze. (The chemical has changed over the years, of course. Modern culture allows that gasoline-based flame exciters are often used where as in more primitive times, other substances were used. The acceptance of these modern conveniences into this ritual is considered by many to be an ironic twist to this tradition.) The fire is often accompanied by a round of emotionally-laden and spiritually-based speeches and testimonies about the Earthly life of the deceased, and the person's blessed spirit is then guided ritualistically toward its permanent heavenly home as the pile burns along with the remains. Some two or three days, in most cases, after the fire has been set (and tended to by watchmen who remain on patrol tirelessly from the start) the blazing fire will naturally diminish to nothing, and all that will remain on the charred ground is the final bits of non-flammable bone matter that had once been the core of the deceased's earthly body. These remains are then scooped up, following any number of ritualistic practices that have evolved and developed over the centuries, and the ashes are disposed of in a wide variety of ways. It is here in which the term fire burial become problematic. If the ashes are buried – as they often are – then the term is quite appropriate and clear: the cremation can accurately be said to be a fire burial. But, if the remains are scattered at sea or to the winds – or even stored in a pleasant container in a family home for decades – then to call any cremation a fire burial simply becomes a communication mess. Nevertheless, cremations atop funeral pyres often are referred to – over the ages as well as in modern times – as fire burials regardless of where the resulting ashes are left. It is interesting to note that this quirk of language occurs, typically, only in regard to cremations that involve funeral pyres. Cremations done in modern, oven-based, crematories are rarely ever called fire burials. The reasons for this distinction are entirely unclear, but the linguistic phenomena is interesting, nevertheless.
Firefighter's Burial
Fire burial can also refer to a firefighter's funeral. In this case, of course, there is typically no fire directly involved, but fire is at the center of the proceedings simply because of the way in which the deceased lived his or her life in service to fellow men. But the traditional ceremonies that accompany a funeral for a fallen firefighter – particularly one who has died in service – are often (but not always) called a fire burial. These typically include all of the elements of any sort of traditional modern funeral, but they also involve a few extra, memorial activities as well. In a typical fire burial, a procession of fire trucks and other emergency vehicles are almost always employed to escort the body (often loaded aboard a firetruck itself) to the gravesite from wherever the formal funeral service is held. Other elements such as speeches from colleagues, posthumous celebrations of merit, and even patriotic salutes such as a rifle volley or even a display of a flag are also often made part of a traditional fire burial.
One particular controversy of interest has arisen in recent months in one particular American city regarding fire burials. It seems a concerned resident of this New England city found herself a little upset that her city government's several fire trucks and emergency vehicles were used one day to ceremonially escort the body of a deceased former captain of the fire department to the grave yard that was some 10 miles from the church where the funeral was held. This resident filed a complaint with the city staff that the city-owned equipment would be used for such a purpose that is not related directly to emergency response care. She was careful to tell local reporters that she had no objection to the escort itself but, rather, she didn't think it was fair that the elaborate procession would not be made available to all others in town. The fire department leaders, for their part, responded that the public cost for use of the equipment for the fire burial was approximately $50, and much more than that was contributed by various members of the community in honor of the deceased. The woman who filed the complaint said, again, her point is that it's not fair that all people who wish for a fire-truck escort at his or her funeral should not have that option available. She wondered aloud if the fire department would be willing to set up a service that would allow the public to rent the trucks for that purpose, and the answer was a quick, short no. The department simply wasn't set up to be in the funeral-escorting business, emergency calls had to take priority. To which the complainer wondered why the former fire chief's funeral would warrant special treatment.
As of this writing, lawyers have assured the media and the public that the woman's complaints probably do have some validity that would be taken seriously in court, but the woman has not yet decided whether to sue the city to stop the practice of allowing the fire department to use fire equipment at funerals for its employees and former employees without making the same service available, for a reasonable fee, to everyone else in town. Plenty of death care industry groups, first amendment activates, families of the deceased, and even firefighters themselves are very carefully watching this case to see what the future holds for the tradition of deceased former firefighters being escorted to the grave by their colleagues aboard firetrucks during their own fire burial hosted and staged by their families and friends.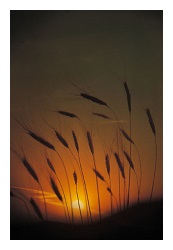 Fire in a Crematory
Another interesting news story involving a fire burial occurred in a modern-day California crematory. Residents in that town were shocked to hear one day recently that a fire had broken out in the facility because of a malfunction in the oven during a cremation process. Workers apparently left the oven door open slightly too long as they were loading a deceased body for cremation, and flames escaped unnoticed. A few sparks jumped to the flammable paint on the ovens outside wall, and before the workers could react, an inferno had developed in hallway surrounding the oven.
Though crematory staff immediately shut down the oven and evacuated the building, all deceased bodies waiting to be cremated were unceremoniously burned as firefighters waited helplessly to put the blaze out. (Because all inside had been accounted for, they decided to not risk their own safety to distinguish the blaze but, rather, so simply wait until the fire had reduced itself to a manageable size before proceeding inside the building.)
Once inside, the firefighters reportedly realized that ashes from the remains of those who had been waiting to be cremated in the oven were hopelessly mixed with one another, and, further, the remains of already-cremated bodies were mixed together as well. (They had been stored in flammable, cardboard containers that were easily burned up in the blaze.)
All hope was lost for giving families assurances that they would receive their loved one's ashes. Rather, the piles of ashes that remained in the ruins were simply scooped up in a respectful and dignified manner and divided evenly into urns that were then presented – with deepest apologies and regrets to each of the families who had trusted their loved one's remains to the crematory.
This event has become known in local folklore as the Great Fire Burial, and it is but one way the confusing term fire burial is routinely used in so many interesting ways today.