Back to Info Center
Funeral Planning
Tips for Families on Planning a Memorial Service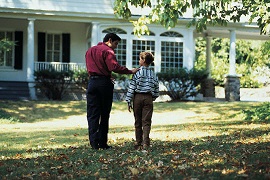 What's the most difficult part of planning a funeral, someone recently asked on an Internet discussion board. Answers varied widely. Some said choosing a casket. Others said deciding if cremation or burial is the best option. Still others said paying the bill. And a number of people who plan funeral professionally said every part of planning a funeral can be excruciatingly difficult.
Below are some funeral planning tips that may help you cope with what is undoubtedly a very tough thing to do.
Try your best to be a good consumer, despite your emotions.
Consumer advocates often give advice to grocery shoppers, and the gist of these tips are also be applicable to people planning a funeral.
"Make a list, stick to it, and avoid shopping on an empty stomach," they say.
The experts give this advice because they know that grocery stores usually employ thousands of subtle tricks aimed at convincing you to buy more products than, probably, you really need. Bread, for example, is often strategically located at the back of the store because the store owners know that people often come to a store simply to buy bread but can be enticed to buy more products if they must travel the full length of the store to find the bread. Marketing tricks like that abound, even at the most reputable of stores, and to avoid falling for them requires a considerable amount of planning and discipline.
The same, unfortunately, can be said of most other parts of American life – including funerals.
Funeral homes and other companies in the "death care" industry are, like the grocery store, in business to sell products. And even the most caring and compassionate of professionals in the industry will not discourage a large sale. Keep that in mind before you ask a professional about funeral planning "what do I need for my loved one."
To adapt the consumer advocates grocery store advice to funeral homes, we offer this: Research your options, establish a budget, stick to that budget, and keep emotions at bay.
Research your options: An afternoon on the web with one or two family and friends is probably sufficient to determine exactly what products and services you will need for your funeral and how much you will likely have to pay. Do this research and prepare your "grocery list" for the funeral you are planning.
Establish a budget and stick to that budget: Once your list is in hand, note the highest price you should expect to pay for each item and service you will need. Realize that any professionals you visit with may attempt to convince you to spend a few dollars more. Be prepared for politely aggressive sales tactics and always be ready to say no to services and fees that go beyond your budget. Remember that, friendly as these professionals may be, their real motivation is not friendship. Rather, they want to make as large a sale possible. You can be polite, but insistent, that they do all they can to stay within your budget. If they are unable to meet your budget, then do not be afraid to contact competitors. Remember that you do not have to purchase all of your funeral products and services from one company. In fact, all funeral directors and cemeteries are required by law to use products from other companies. (Cemeteries cannot legally require that plots be marked with headstones purchased from them, for example. Likewise, funeral homes cannot require that customers use only the caskets that they sell.)
Keep emotions at bay: Just as grocery store owners love for hungry customers to spend time in their stores, funeral homes and cemeteries are eager to work with grieving customers. When a person is in the midst of grieving, he or she is likely to approach funeral planning with a "money is no object" attitude that can spell trouble later, when the final bill arrives. When planning a funeral for a loved-one while grieving, it's best to rely upon the advice of a trusted friend who is a good money manager but is not emotionally involved in the death. A good strategy would be to sit with this friend for a few hours to plan the funeral and establish a budget, and then allow him or her to do all negotiating and purchasing on your behalf. At the very least, you should bring this friend along when you visit a funeral home or cemetery.
The passing of a loved one is a trying time for any family, but planning for a funeral can actually be an experience that uplifts even the most troubled of grieving hearts. Or it can lead to even more trauma.
Funerals organized with grace and peace can bring an almost miraculous amount of healing to a family beset with the loss of a loved one. Or a funeral can cause more stress than a grieving family might believe is possible.
Proper funeral planning is important for a family's mental health. Here are some important tips that can benefit all families trying to arrange the perfect memorial for their deceased loved one. Creating a memorial tribute for a loved one can help as well in the healing process of the soul.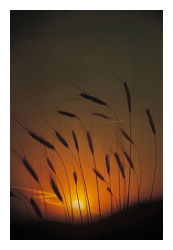 Remember that funerals are for the living, not the deceased. A loved one who has passed moves to a place of eternal peace and happiness. It's important for families to remember that he or she, by the very nature of Heaven itself, cannot be offended, or even slightly annoyed, at anything that happens at a funeral. Families do best at organizing a funeral when they remember, the event if for them. It's a means by which a family can gather to celebrate their best days – whether they be past, present or future. Families do best when they keep in mind that their loved one has moved on to eternal grace and, therefore, is watching from above, praying for nothing but smiles and good times among the crowd at their memorial service. Tears will be a part of any funeral, of course, but it is a mistake for families to make them the focus of their time together. Hugs and laughs should always be the most important rule of the day for planning any funeral.
The business of planning a funeral can lead to much stress and even wasted money. It's important for families planning a funeral to remember that, while their funeral director may be an exceedingly cordial and pleasant person, he or she is not necessarily a trusted family friend. As with any other business in a free-market economy, funeral homes operate on a profit motive. So, by the very nature of the free enterprise system, they cannot be counted upon to promote their most economical wares. Funeral planning experts, therefore, strongly recommend that families arrange for an impartial family friend to negotiate with the funeral home when planning a funeral. Anyone who has a bit of business sense will do. The point is to reduce the chance that emotions will lead to unwise decisions that will leave a family unnecessarily in debt (or possibly even in turmoil) after the funeral.
And a final, important tip for planning a funeral is something that is too often overlooked, simple as it is: plan ahead. It is never too early for a person to write his or her final wishes and make them known to those who will be tasked with carrying them out. It may be an uncomfortable, or even frightening, conversation to have with a loved one, but the discomfort will pay dividends in the form of peace and grace in the time of need.
The most important thing to remember in planning a funeral is to simply cherish the memory of your loved one. If that rule is followed fully, then any funeral is guaranteed to be a success, a source of healing and comfort for decades to come.

Why are Funerals So Expensive and How to Avoid the Increasing Cost

Funerals are expensive. An average one can cost up to $15,000 (especially when the price of a burial is added to the equation, something that many people do informally when talking about funeral expenses) and more than one pre-need sales person has been known to persuade families to make final arrangements early in order to take advantage of current prices. "The prices for funeral and burial usually just about double every 10 years," is a common mantra for sales people. And the thought of leaving a family with a $30,000 burden (or more) is enough to convince many people to think of the $15,000 spent today is a great bargain. (Though, when one soberly compares the prices of funeral and burial services with the amount of work that is actually done, it usually becomes very obvious that there are very few "bargains" to be had in the "death care" world of funerals and burials. Buyer's regret is a rampant condition.)
To help consumers understand some of the reasons – many brought about the (often cynical) actions and policies of the major players in the death care industry itself – for the high prices customer are asked to pay for funeral and burial services, we offer the following thoughts.
Ways Around Competitive Pressure on Funeral Prices
Business laws in the United States are usually designed so as to encourage healthy competition in the economic marketplace. This is based on the free enterprise theory that prices will be lowest for consumers when companies that offer products are required to compete fairly to offer them at the best prices. Market forces -- in other words, informed consumers – will choose the lowest prices available for products that meet their needs – or so the theory goes.
Free enterprise was found to be lacking in the funeral industry throughout the early years of the 20th century, when consumers and journalists noted, for years, the industry's habit of anti-competitive practices that made it difficult for customers to judge prices offered by various companies. (Just one example: funeral homes were often fairly secretive about their prices, many times refusing to answer pricing questions via the telephone and sometimes hiding large prices for products such as caskets and cremation urns in the overall charge of funeral and burial services.) Accordingly, the United States Congress got involved in the matter and in the 1980's passed The Funeral Rule, a piece of legislation aimed directly at the funeral home industry, requiring companies to be very forthright and upfront about their charges before a sale was to be made. The rule has been amended several times since its original implementation but remains in effect today and is enforced by the Federal Trade Commission, which more or less routinely sends "mystery shoppers" to funeral homes across the country to randomly check on practices by homes. Fines are assigned to companies found to be in violation.
Despite the legislative attempts to help consumers keep funeral homes (and cemeteries, though, interestingly, cemeteries are not included in the Funeral Rule) prices in check, the death care industry has managed to see its prices skyrocket for decades -- to the lip smacking delight of company owners and public stock holders. Clearly, there are many legal ways to keep competitive pressure on prices in check, and the funeral homes and cemeteries of the United States have become masters at them, several of which discuss below.
Poorly Informed Customers
Funeral homes and cemeteries benefit from the limited knowledge most of their customers have about their industry. If customers do not know, for example, that funeral homes are legally required to answer price questions via the telephone and that they are legally required to be very forthright – in writing – about their services and prices, they might not take advantage of those requirements to their full effect. They may simply assume that they will have to drive to competing cemeteries or funeral homes separately – each time arranging for an uncomfortable visit with a funeral director or salesman – in order to check prices. And, in a time of stress and grief, a family is unlikely to want to do that. So, if many funeral home customers are not checking their company's price offers against those of competitors, they will not likely feel a great deal of competitive pressures on their price decisions.
Additionally, funeral home customers themselves often are unknowingly ignorant about the very ownership of the company they are doing business with. Many funeral homes today were once run by well-known local families whose patriarchs were often considered very influential pillars of their communities. But, beginning in the late 20th century, large corporations began buying up those small outfits in droves, but they would often retain the original owners as managers, and those people would continue to operate the company under the family name. In some cases the new owners would even require that the family sign confidentiality contracts agreeing not to discuss the sale with customers. In these cases, the customers might believe they are working with a trusted and reputable family they have known for years but, in fact, their business transactions with the funeral home are being overseen and managed by large companies that have little direct connection to the local area. This can affect the negotiating, as customers might sometimes be willing to pay (and excuse) more to companies they assume are run by their life-long friends. A newspaper in Texas recently noted that one of the most important reasons that a publicly traded funeral home company is able to continue to command high prices and prestigious customers is that "even its customers have never heard of it." The company has been the subject of many lawsuits alleging incompetence and even fraud, but, since the particular cemeteries and funeral homes in those cases were mentioned by their local name, making the connection back to the larger company was difficult for most people – even customers of the company who might be doing business with a cemetery or funeral home in a nearby town. In other industries, a similar record of lawsuits would likely lead to fewer customers, which would likely mean much lower prices. (Companies not in good standing with public opinion are rarely able to charge a premium for their services, after all.) But, by keeping the local cemetery managers all-but silent about their corporate ties to a national organization, this company has been able to avoid the public relation's related troubles that would certainly come into play in their pricing decisions if they were in just about any other industry.
Subtlety Aggressive Sales Practices
The very nature of the funeral home and cemetery industry means that customers are more susceptible to passive-aggressive sales practices. "We know you want the best for you father," is a common line that death care industry sales people will often use to convince customers to spend thousands of dollars more than they intended originally (or, in some cases, can even afford). Playing off the idea that certain minimum standards must be met by a family in order to assure a sufficient memorial service that will not be criticized by others is a way to assure that prices can stay high throughout the industry. Related to that is the idea of what an "average funeral" costs. Sales people in the industry realize that their customers are not likely to be thought of as spending a "below" average amount on their loved one's funeral. So, while they may feign to be on the look out for over-spending by a family, they are not likely to encourage frugality to any significant extent. Thereby assuring that the national average continues to rise year in and year out.
Customers In Poor Negotiating Position
And, finally, customers are simply in poor negotiating position just by the nature of their need. Few customers who walk into a funeral home are cemetery are in a strong emotional or organizational position to work for the best prices possible. They are often faced with many decisions that have to be made quickly in order to have a memorial service planned within a few days of a death. Since most people who plan a memorial service do so no more than two or three times in their lifetimes, customers are not likely to know what products and services are absolutely necessary and which ones are frivolous. So there is plenty of incentive and temptation to buy more than is necessary. In general, the family is often totally dependent upon the funeral director or cemetery sales person for all of their information on what is needed and what is not. This is akin, of course, to the fox guarding the hen house. And it results in many larger-than-necessarily memorial expenditures.
One way to avoid the unfortunate scenario of falling victim to the death care industry's habit of increasing its average prices by at least 50 percent every 5 years or so is to simply bring to all meetings with funeral home or cemetery staff a business-savvy friend who is not necessarily heavily attached to the deceased. This tip from funeral industry consumer advocates is not practiced nearly enough to make much of a dent in the overall prices that the industry charges each year. But, on an individual basis, it can save a family thousands of dollars – at their very important time of need.
The Different Funeral Options

Cremation Memorials:
In some parts of the United States, cremation is the choice in as many as 80 percent of deaths today. Despite its popularity, however, cremation is still emotionally difficult for many family members who are troubled by its air of finality. To help with these psychological difficulties, today's memorial industry offers a number of comforts. Foremost of these is the huge, and growing, variety of urns. There is truly something for everyone. Whereas in days past, cremation urns typically followed classic designs that had been handed down for centuries, the urns of today are as varied as the people they memorialize. Classic designs are still readily available of course, but so too are golfing urns, motorcycle urns, and even urns for people who enjoy gardening, knitting or just reading.
Another relatively recent development in cremation memorials helps families who want to memorialize their loved one in more than one place. Keepsake urns hold a small bit of ashes, and many families today choose to divide their loved-one's remains into several of these pieces that can be displayed in multiple locations – even around the country or world. Keepsake urns are common today when a loved one has requested to have his or her ashes scattered over some special place or at sea. Family members will often place a small portion of the ashes in one or more keepsake urns before the ashes are scattered.
Closely related to the keepsake urn is, perhaps, the newest memorial tradition: cremation jewelry. These special pendants are designed to hold tiny amounts of ashes that can be worn to keep a loved one's memory always close. Either way, using keepsakes for ashes can help create a small tribute that will be a big comfort both during, and after, the mourning period.
As with full-sized urns, keepsake urns and cremation jewelry is available in a huge variety of styles, materials and designs. There is truly something for everyone and, in fact, it is common for family members to choose different keepsake urns or pendants to remember the same loved-one. This is yet another way that today's newest memorial options help families cope with the air of finality that often results from a cremation.
Cemetery Memorials: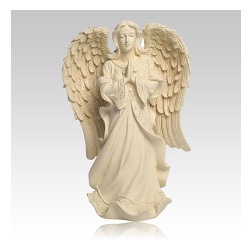 While the traditional "upright" headstones of decades past are quickly declining in popularity (mostly because cemeteries have discovered that their ground maintenance is much simpler when most of their markers are of the "flat" variety), there are still plenty of options available for memorializing a loved-one in a cemetery. Today's grave markers are available in traditional, simple granite, but they can also have a bronze plate attached. These bronze plates are available in a huge variety of styles, colors and designs and, just as with the urns, there is truly something for everyone. Browsing through pictures of all the bronze-on-granite grave markers to select a marker that perfectly matches a loved-one's personality can be an extremely comforting, uplifting experience for any grieving family member.
Aside from a huge variety of grave markers, today's memorial industry also has a wide variety of beautiful statues that can be installed in a cemetery to help mark a grave or a set of graves. These statues are available in marble, bronze or fiberglass and they are offered in a huge variety of sizes. There is something to fit nearly every personality and, of course, nearly every budget.
Non Traditional Memorial Locations:
More and more people today are choosing to do more than simply build traditional memorials in traditional cemeteries. Families, and other groups, often wish to memorialize a special person in a special place. In one recent case, for example, a school honored the memory of a former coach by building a permanent memorial into the school's new stadium. Colleges and other institutions often build similar monuments on their campuses, and, of course, many private residences today have permanent memorials installed, say, as part of a backyard garden. To help with these memorials, specially designed "memorial rocks" and "memorial trees" are available from today's memorial product industry. These products come in a wide variety of shapes, sizes and style, and all are designed to maintain a natural look outdoors for generations to come. Memorial rocks can be outfitted with a place to hold cremation ashes or they can serve as a beautiful supplemental memorial for a body that is buried elsewhere. All of these products are adorned with a custom made brass plate that includes the loved ones name and dates.
New Memorial Concepts:
The above is just the start of the variety of products and services available for memorializing your loved one. More ideas are coming about very regularly. One recent example is the new Art in Ashes service available from Memorials.com. With this service, customers can have a small amount of your loved-ones ashes mixed with paint and included in a beautiful modern-art painting that will certainly become a precious family heirloom. Likewise, cremation ashes can also be mixed with hot glass while it is being blown and included as part of a new style of keepsake urn that is sure to be a conversation piece for years.
Thanks to new trends in the memorial industry, and the continuation of age-old traditions, the sky is truly the limit when it comes to options for memorializing your loved one.

Avoiding some Funeral Scams
Visiting a funeral home to make final plans (either for yourself or a loved-one) is often an uncomfortable experience and consumers can be forgiven for wishing it to be done quickly. Unfortunately, as with almost every other large purchase in life, quick is usually not smart.
For best results in buying any memorial product – from caskets to headstones to urns to jewelry – consumers should do what they can to keep their emotions in check and negotiate good deals. If they don't, they may just fall victim to sales tactics aimed at convincing customers to spend thousands of dollars more than necessary.
We've listed a few of the more common tactics here:
A Traditional Funeral: There is no such thing! A funeral can be as extravagant or as simple as you like. Sales people, of course, will want to encourage to you buy "only the best" for your memorial service. But it's probably more practical to keep up with the Jones's in other areas of life. If you are ripe with money and want to go all-out for your funeral, by all means, do so. And do not let anyone talk you out of it. But, on the other hand, be careful not to allow a sales person to convince you pay for extravagances you do not really want or cannot really afford. Always remember that a funeral is deeply personal. There is no right or wrong way to conduct one – no matter what a sales person says.
Expensive additions: No casket will protect a body indefinitely. In fact, U.S. law now prohibits sales people making that claim directly. But, unfortunately, the law is less strict about hinting or suggesting. So sales people, without directly claiming that a particular casket will preserve a body, will sometimes use carefully selected words and phrases aimed at making you believe that a particular casket has more preservation power than another. Be careful not to fall for this. Rubber gaskets installed along the sides of a metal casket, for example, add no extra protection for a body. And, in some cases, extremely air-tight caskets can actually speed up a body's decomposition process.
Package pricing: Funeral homes and other memorial dealers will sometimes try to hide their exaggerated retail prices by offering "package" deals. These packages may seem reasonable at first glance, but be careful to look at the itemized prices of all the products and services included. (The company is required to provide this list, by the way. If there is reluctance, be very wary about further dealings.) You will often be able to find goods – such as cremation urns or headstones – available for much less from another dealer. (The Internet is a great place to find dramatically lower prices.) Do not be afraid to scratch certain items off the "package" list and use another dealer's product. Funeral homes and cemeteries cannot legally require you to buy their products as a condition for using their services.
The bottom line to getting the best deal on funeral or memorial needs to is approach the project as you would any major purchase. Most people would not quickly by a "hot selling" car that a salesman demonstrated in a showroom. Likewise, good consumers will do their research and negotiate good deals on caskets, headstones, urns, etc. The process of getting good deals on funeral merchandise can be more emotionally challenging than searching for the best deal on a car. But smart shopping is worth the effort.