Back to Info Center
Funerals & Cremation

Guidance on Planning a Memorial Funeral Cremation Ceremony

Cremation traditions are a long-standing part of many cultures that have been around for centuries. But, more importantly for modern day purposes, they have evolved into a relatively new set of funeral traditions that are important for people who have lost a loved one – or anyone who will lose a loved one – to understand. While we will save a discussion of age old traditions for another article, the following is a, hopefully helpful, summary of cremation traditions that common today in modern cultures across the globe.
Cremation is becoming a more and more popular trend for disposing of a deceased person's body. It will account for more than half of all deaths world wide by 2020 many experts predict, and in many developed nations, it is already approaching 90 percent of all deaths.
So with the advent of this trend – which can't be said to be new except for the 20th century addition of cremation ovens that make cremation a sanitized, relatively quick procedure – comes the question of whether traditional funerals are still in the norm.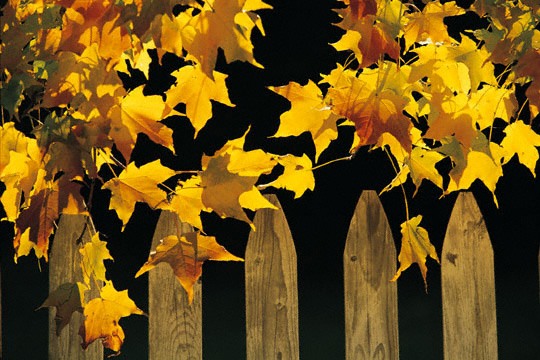 The answer to that is yes. While cremation does give mourners a few additional options for the funerals and memorial services they organize in honor of their deceased loved one, families certainly do not have to exercise those options. A cremation funeral can still today have all of the elements of a traditional funeral designed for the person (mostly of yesteryear?) who is to be buried instead of cremated. Here is a brief guide to cremation funerals.
Cremation Funerals Can Have All Elements of a Tradition Funeral
A cremation funeral need not be dramatically different from any traditional funeral involving a body to be buried. In fact, with the advent of cremation caskets – inexpensive, but elegantly crafted wooden in which a body is to be cremated – and rental caskets – a cremation funeral may resemble a traditional burial funeral almost exactly. The only difference would be that a body would be moved to a crematory after the service instead of a cemetery. (And this might preclude the traditional burial service part of a funeral since few crematories are equipped with a place to hold pre-cremation services as one might see at a cemetery before a burial.) Because cremation can be a controversial option in many families (since cremation is prohibited in some religions and cultures), some cremation funerals employ rental caskets in which to display a body before a service and make no mention at all during the memorial service that a body is to be cremated (often at the deceased's request).
Even if a cremation is done before a memorial service, all of the traditional funeral elements are still available in a cremation funeral. Families can (and do, very regularly) display a cremation urn during a visitation period and eulogy. These are often accompanied by pictures, scrapbook items, and other memento, but, in that respect too, cremation funerals are not significantly different from traditional funerals.
Traditional Elements Not Required In a Cremation Funeral
Cremation funerals are thought by many families to have specific advantages over traditional funerals involving a person who is to be buried. This is because cremation funerals do not require several elements that are sometimes difficult to arrange.
Perhaps the most important of these is embalming and/or dressing of a body. Families who choose cremation funerals do not, necessarily, have to make a decision about the, often controversial, process of embalming. This can result in a savings of thousands of dollars on the cost of a memorial service. And these families can also spare themselves the expense and stress of choosing suitable clothes in which the deceased will be buried. It is customary that cremations, like burials, are carried out upon fully clothed bodies, but sometimes the decisions about what exactly a body should wear during a funeral can result in unnecessary turmoil amongst the family's leaders. This can be avoided with a cremation funeral, in which the choice of clothing for the cremation is a relatively private matter that need not be publicly known.
Along with these potential advantages of a cremation funeral come the lack of need for transportation and pall bearers for a body. Since a cremation urn filled with ashes can be transported very simply by a single person in a traditional car, there is no need to arrange for limousines, hearses and pall-bearers as part of a cremation funeral. This can result in yet another savings for a family in the amount of hundreds, or even thousands, of dollars.
Optional Elements That Can Be Added to a Cremation Funeral
A significant beauty of cremation funerals is that they leave plenty of room for creative, optional elements by which a family can remember its loved one in meaningful means that are not necessarily available as part of a traditional funerals.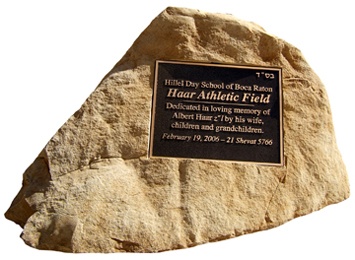 Scattering ceremonies are common elements of a cremation funeral. These can be conducted on the day of the funeral, or they can be done just about any time. Many families hold scattering ceremonies on specific, meaningful dates throughout the year after a loved one has died, and they make sure all who knew and loved the deceased are invited to participate. These ceremonies are typically held in locales that were very significant to the deceased, and everyone involved is often (but not always) given opportunity to participate in the physical scattering. One of the more popular forms of scattering ceremonies involves the use of biodegradable urns that are dropped overboard from a boat at sea. These specially designed urns will float for 15 minutes or so as a ceremony is conducted aboard the boat, and then they will gracefully sink to the sea bottom where the urn will degrade quickly over the next few weeks allowing the ashes to scatter themselves across the sea floor.
Still another option open to those who choose a cremation funeral is the opportunity to share ashes amongst many family and friends. The memorial products industry today makes available a large number of specialty products such as keepsake urns and cremation jewelry that many families buy with which to share their loved one's cremation remains with all who care to partake. A portion of the ashes are divided into these pieces which can then be distributed to anyone who wants one (or is allowed one) during the cremation funeral.
And the final benefit of a cremation funeral is that it leads itself to a less-formal service than a traditional funeral might inspire. The solemn appearance of a body in a casket tends to lend an air of solemnity to just about any traditional funeral. But meanwhile, a brightly colored, busily designed cremation urn can bring about an entirely different spirit at a cremation funeral. This aspect of cremation funerals, in fact, may just be the one that has help make cremation such a popular choice in recent years.
Religious Considerations
The first thing to know about cremation traditions is that not all modern cultures are amenable to the practice of cremation. In fact, while cremation has seen a steady rise in popularity since about the middle of the 20th century, it is still completely out of the question for many adherents to various religions. If your family, or a deceased person who has charged you with organizing funeral and burial arrangements is a member of the following religions, you would do well to consult an authority of the faith involved: Islam, Judaism , Greek Othodox Church, the Anglican Church, or the Catholic Church. In some cases, leaders of these religions have begun to take a softer line toward cremation – out of a sense of practical duty to the modern world. But many faiths still very much are opposed to cremation and have strong rules committed to keeping it out of the faith. No matter the case, rules seem to be changing very regularly, and this article would be remiss to present you with a list of religions that, without a doubt, ban cremation entirely. So, again, we direct you to your closest, trustworthy religious authority for more information and assistance if your family is considering a cremation and is unsure of the practice from religious grounds.
Scattering Ashes
One of the most popular traditions among those families who employ cremation is to scatter the ashes over some special spot. This is a common request from people who have left explicit instructions with their family for how to dispose of their remains. For those who follow this tradition, there are many options for spreading ashes available in most cases. One of the most popular scattering options is simple to pour the ashes over a place such as favorite bridge or, perhaps, a special mountain top. National parks across the United States are routinely used for this purpose, and all who are inclined to participate in this tradition are strongly encouraged to contact park officials to be sure the scattering will be done in accordance with all applicable laws. An alternative way to scatter ashes is through the use of special biodegradable cremation urns and nature urns that float to the bottom of a body of water and then slowly degrade over time, releasing the remains to be carried away in whichever manner the laws of nature, through the water's current, see fit.
Burial
Another common a popular cremation tradition is simple burial of a cremation urn in a traditional cemetery. This tradition has come to its modern popularity by way of a practical reason, economics. The fact is, since cremation urn burial takes up much less physical space than burial of an un-cremated body, burial of a cremation urn is much less expensive. It is often the case that three or four cremation urns can be buried in a single burial plot, though, caution is urged: policies vary greatly according to cemetery. Many cemetery companies have, in recent years, begun reacting to the popularity of this tradition by charging the same price for a burial no matter whether it is done in plot shared by multiple urns. Consumer groups have been active in trying to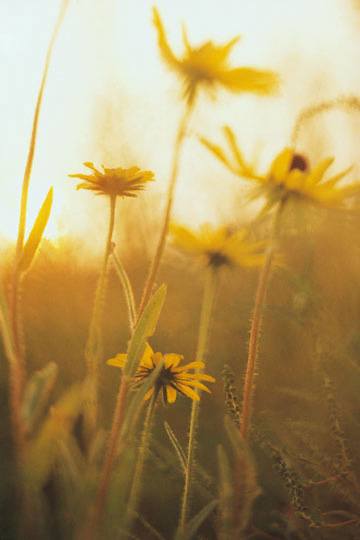 discourage this practice (which they consider abusive, of course) but, to date, there is no law formally prohibiting it.
Keepsake Urns
Families wanting the most flexibility in their cremation traditions are, these days, turning more and more to the use of keepsake cremation urns. These smaller-than-traditionally-sized urns are intended to be the storage place for a small portion of the remains of a deceased loved one. It is often the case that a family member charged with scattering a loved one's ashes in various places across a particular nation will use keepsakes urns to hold a small portion of the remains for sharing, in permanent displays, in the homes of other family members. Keepsake urns are available in models that hold only a very tiny portion of the deceased's remains all the way up to models that hold up to 75 percent of the remains. This may be the cremation tradition that offers families the most options for what to do with a loved one's remains.
Cremation Jewelry
Like keepsake urns, cremation jewelry allows families to keep a deceased loved one very close at hand in their memories by allowing the user to store a tiny amount of the ashes in small compartments in the jewelry. Cremation jewelry pieces are available in a very surprising number of forms and styles and these pieces are often used in coordination with keepsake urns.
Many Other Options for Cremation Traditions
Finally, any detailed summary of cremation traditions would be remiss if it did not mention that it is incomplete. The fact is, the options for what a family can do with cremation ashes are almost entirely unlimited, and new traditions are being developed every year by families wanting to remember their loved ones in very special ways and the entrepreneurs who go into business the help them. If you are looking for cremation tradition ideas other than the most popular ones we have listed here, just contact any retailer in the memorial product's industry with any ideas you may have, and it is almost certain that help will be forthcoming quickly from a friendly and compassionate professional who can help create the perfect cremation memorial for your beloved family member whose memory is deserving of the best that the memorial products industry – and your imagination – can offer.