Back to Info Center
Granite Monuments
An Everlasting Step Towards Healing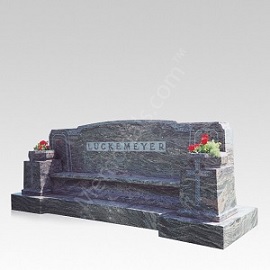 There is no doubt that in our day and age of constantly evolving technology, there is a great economic concern with the outsourcing of work and production. Granite monuments, a main staple in the death care industry, offer a moment of solace in the fact that they are one of the ever decreasing numbers of products that are still manufactured quite heartily in America. To begin with, we feel it is important to understand why granite, unlike many other products and services utilized today, cannot be outsourced in some cases. Granite is a natural resource that is produced deep within the layers of the earth. Basically, granite is a composition of different minerals, such as quartz, feldspar, and mica, that are, in laymen's terms, fuzed together due to the pressure exerted and heat from the earth. The result is an igneous stone that is as beautiful as it is durable. With that said, it is understandable that becuase the stone is a naturally occuring material, it means that there are only certain areas that have the basic components to create such a stone.
Two all-American regions of the country now are home to multitudes of companies that make up the granite monument manufacturing in North America: Vermont and Minnesota. While there are other locations in which granite monuments are produced, such as California and Texas, the two regions that are most associated with granite monuments are Vermont and Minnesota. In Vermont, the city of Barre is home of the legendary Barre Granite, which has become a staple of the granite memorial industry for more than a century. Meanwhile, Cold Spring Minnesota has emerged in the last half century or so as the "Barre" of the American Midwest. Both regions have an ample supply of natural areas in which granite can be quarried for many, many more years. Additionally, both areas have established networks of companies, large and small, that will prepare this American granite for the market, and then sell it to the world. In the wake of competition from Chinese companies that are not tied into high labor costs, both areas have done a remarkable job of keeping this important American industry healthy and competitive in modern times. American granite monuments and granite headstones can generally be found to be in line, price-wise, with foreign competition.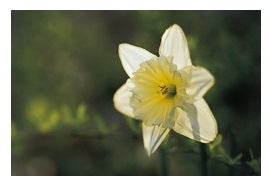 The difference between Barre Granite and that which comes from Minnesota is mostly related to its final destination. Much of the Minnesota granite is used for industrial purposes, while Barre is home to sculpture artists of all styles whose work can be found at the areas many very famous cemeteries (which are, perhaps, among the only cemeteries in the world that are visited by tourists who have no connection, or even interest, in the occupants but, rather, want to see the legendary artwork that comprises the grave marker monuments). Of course we are speaking in generalities here. Industrial granite is, indeed quarried in Barre, and Minnesota's quarries are increasingly serving more and more artists who use the granite to create a vast array of different types of granite memorials. Both of these areas known for their granite serve customers across America and the globe. What that is so, it is important to note that some granites that are desirable can only be conceived in certain regions of the world. So, just like the others cannot obtain Barre Gray granite from foreign countries, we cannot obtain colors, such as the very popular Black Galaxy Granite, that are only available in those foreign countries.
It is important to note that Barre and Minnesota are certainly not the only places in which high quality granite is produced today in the United States, they are just, perhaps, the most famous. Many other areas boast large amounts of natural granite; from Texas to the mountains of Colorado to California and even Canada. Of course, granite is in steady supply in many other locales across the globe. It seems unlikely that the world will experience a shortage of granite to be used for monuments anytime in the next few thousand years or so, experts say.
Having this entire strong, sturdy, natural granite monument means that the age old tradition of building important monuments, statues and even entire functional buildings from granite will continue long into the future. About the only down side to using granite for monuments and the like is that coloring it can be difficult. Granite will usually long outlive any paint or dyes that are applied to it. So, monuments that are intended to last the ages, as most granite monuments are, are usually left alone by the artist when it comes to color. It's conceivable that some artists would say our contention that this is a down side is debatable, in fact. Just as many film makers and photographers today still choose to work in black and white despite the ease of working with color, many purists in the art of granite monuments will likely continue their timeless craft as-is, even when technology does finally develop an easy, inexpensive way to "colorize" granite memorials. While most monuments made of granite are not colored in any way, it is not uncommon to see litho ink in the letters of granite-only headstones. This is a small comprimise to the general 'no-color' appeal of granite, and is simply meant to create a strong contrast between the sandblasted letters and the color of the granite. The result is a text that is clear and crisp in relation to the rest of the memorial.
All in all, granite monuments continue to be, perhaps, the world's most popular way to pay tribute to famous people, places, events and even ideas. For those who are alarmed at America's trend toward becoming a "service" economy rather than a manufacturing economy, it can be comforting to know that the United States has plenty of granite to supply its own artists and architects for many, many years to come, and there will be plenty left over to sell to other nations, too. The tradition of building monuments of granite will not likely fade any time soon, in the United States or anywhere else in the world, for that matter.