Back to Info Center
Pre Need
Pre Need arrangements for memorial products are becoming more and more common these days, and most companies in the memorial industry are certainly set up to accommodate your pre need order. Pre need buying can help you with your peace of mind by allowing your to select your headstone and casket now, pre need, before your family will be forced to make hasty decisions at a difficult, trying time.
Buying your memorial products pre need has a number of advantages.
First, of course, as we've said, pre need purchasing can lead to a great deal of relaxing peace of mind. Knowing that your family will not have to struggle with the important decisions shortly after your death can be a blessing to everyone. Pre need buying and planning typically leads to healthy – but all-to-often neglected -- discussions about death. Experts in psychology and other related fields stress that it is important for both you and your family to know what your wishes are after death: do you wish to be buried or cremated? What special words would you like on your headstone? What extras are important for your casket? Where would you like to be laid to rest?
All of those are very important questions that, ideally, should be answered by you – before your death. And pre need purchasing of your headstone and casket assures that your memorial services will be the best, most comforting, that it can be.
Because family members are often in no position – emotionally or otherwise – to negotiate the best deal on memorial products just after a death, unscrupulous members of the memorial industry can often take advantage of people not fortunate enough to have made arrangements pre need. Buying your casket and headstone pre need assures that your family will not fall victim to such, unfortunately common, rouses. Pre need purchasing locks in prices at today's rates, and can help your family members avoid unwarranted costs that funeral directors and others in the memorial industry can sometimes try to charge to harried, disoriented families that have not made their purchases pre need yet are suffering a crisis.
Most representatives of the memorial understand that pre need buying requires a great deal of trust from the buyer, and that's why reputable companies will encourage you investigate their reputation and credentials. It's important to know, for example, how long a pre need company has been in business and how many satisfied customers it has. You should check for customer testimonials and look for memberships in business organizations such as the Better Business Bureau. And, above all, if you have any questions or concerns about your pre need purchase, you should expect a good company to have a friendly, responsive staff that will be happy to give you honest, helpful answers.
But all of that said, if you are one of the millions of Americans who elect to not buy your memorial products pre need, well, most companies in the memorial industry will be happy to accommodate you, too, of course.
Grave Markers Pre Need or At Need?
Purchasing a grave marker for a loved one that has recently passed away can be a difficult task for a family for many reasons. The thought of this has lead many people, even those in excellent health, to consider pre-arranging their funeral plans, so they and their loved ones can rest assured when the time comes. Some people however, are discouraged to follow through with any plans when they see the complexity of attacking all of the arrangements that need to be made at once. While the overall picture can seem overwhelming, making small arrangements, such as the purchase of a grave marker or selection of a funeral home, can have great benefits in the long run. There is always two sides of the story to consider, so the big question here is pre-need or at need?
It is very important to consider the positive effects of purchasing a grave marker, or any other memorial tribute, pre-need. Experts say, even for people whose bodies have been cremated, having a special, permanent place in which to remember and pay tribute to that person is important for the emotional health of the loved ones left behind. By establishing permanent memorials, families can practice the sound advice that psychologists typically give to those going through the grieving process. Instead of having to handle the purchase, and setting arrangements, not to mention the daunting task of deciding what goes on the marker, a family can visit the marker knowing that it is exactly what their loved one wanted. Pre-arranging the purchase and placement of a marker can help a family take an extra step closer to coping with the loss of their dearly departed. On the other hand, if there is a change in a family, a divorce for example, a pre-made grave stone may not be ideal, as once the marker is made, for lack of a better term, it is set in stone, and usually cannot be easily revised. There are also other small issues to consider when purchasing a grave marker pre-need. One of these is the '2000 Year' issue, in which families who had pre-arranged their memorials had them inscribed with the numbers '19--' for the date of passing. For those who lived passed the year 2000, the '19--' reserved for the death date was, of course, no longer applicable. This is just a small example of situations where pre-arranging a part of the service did not turn out as expected. For the most part, the benefits outweigh the risks when pre-arranging a funeral.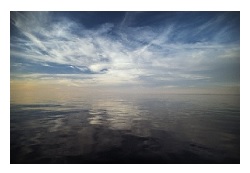 But, besides their emotional value, memorials also play an important role for the world's future historians. Grave Markers and the study construction and beautiful designs of headstones, which are part of the memorials by Memorials.com, assure that lives can be documented – and remembered – for decades, or even centuries, after death. Pre-arranging the order of a grave marker, even if it is not ordered brings the surviving family members peace of mind in the fact that, again, the marker will represent the deceased exactly as they would have wanted. Also, for those who are turned-off by the amount of work that goes into pre-arranging a funeral or marker purchase, consider this: Your family will have to do the same amount of work, if not more, and as the death would have just occured, they would be in the initial stages of shock and grief when having to make these arrangements. For instance, we have heard of countless stories where families have had to purchase a replacement marker, or pay for costly repairs, because the marker was inscribed incorrectly. Even though those families were presented with the proof for the memorial (or grave marker layout) before it was made, in their state of grief they did not realize that they had approved the marker to be made with incorrect information. Again, this is just one more example of how pre-arranging your own funeral can be a great act of love.
Memorials are available in a huge variety of forms: bronze and granite headstones, urns, keepsake jewelry, flag cases, statues and even caskets. All grave stones are designed to be elegant, long-lasting permanent memorials. Many grave markers are typically feature bronze plates with a special memorial designs and lettering that names the deceased as well as the dates of birth and death. These plates can then be attached to granite bases and then installed in cemeteries as beautiful memorial headstones. Granite headstones, like their bronze counterparts, are perfect for sharing family memories because they are made from the world's strongest, most elegant natural stone. These headstones, like all memorials, offer a hearty, sturdy construction that is sure to last for generations to come.
Here is the big question do I purchased "pre-need" or "at-need." Buying memorials pre-need has some advantages, but at-need buying is still the popular choice. Grave Markers that are purchased pre-need are engraved with a person's name and date-of-birth, and the death date is added at a later date. Even if purchasing pre-need, the marker manufacturer keeps excellent documentation of each order, so the customer can rest assured that the future date of passing plaque will match exactly with their memorial. Our Grave Markers are sold at-need and come in an amazing variety, and cost hundreds (or in some cases even thousands) of dollars less than those offered by other dealers, so in the case that the family is purchasing a marker for a loved one at-need, they are still getting an excellent quality marker, at an excellent price. We also have an extensive variety of options for personalizing the marker, so each memorial will be as unique as the person it memorializes. Perhaps, and more importantly, our grave memorials are accompanied by excellence in customer service and they meet all of the highest memorial industry standards.