Back to Info Center
Grief and Healing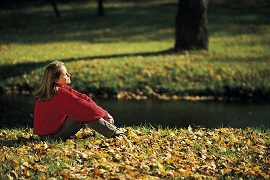 Grief over the death of a loved one is a painful experience, and most people crave immediate healing. Unfortunately, such a craving is often left unfulfilled. The pain of grief, as with any other pain, simply takes time to heal.
But, unlike other types of pain, taking an aspirin tablet will not help with grief. Mental health experts, of course, typically have a large number of suggestions for ways to cope with the grief (aside from resorting to the "aspirin" of, say, alcohol or some other unhealthy substance). Websites abound with grief-healing ideas – ranging from establishing a fitting permanent memorial to sharing your feelings with a confidant, or maybe even grief support group, for unbiased help – but some will say these are simply common sense. The cold, hard truth can be difficult to grasp, and that is that grief is just painful, and as it is the result of a substantial change in our lives, it will take time to adjust. This article will skip the usual litany of ideas for fighting grief itself and, instead, dive into ideas for fighting the many con artists who take advantage of vulnerable, people who are in the midst of grief.
Perhaps the best-known grief bandit is the burglar who keeps track of newspaper funeral notices, to know when the best time to strike an empty home (when the entire family is away at the funeral, of course). This guy is easy to defend against, however, and for decades, families have made him a part traditional, if annoying and unfortunate, part of their funeral planning. Families simply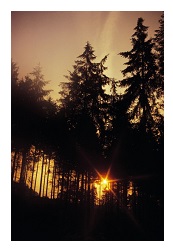 appoint one person to stay at the home while everyone else is at the funeral. Quick searches show that this precaution has been apparently effective over the years. There is no immediate evidence of a story in which a burglar was brazen enough to break into a home while the lone family member was there. There are, however, numerous reports every year from across America of families who did not exercise the precaution and were, indeed, burglarized during a funeral.
An offshoot of the funeral burglar is the scam artist who sifts through obituaries to know whose financial identity will be vulnerable. Grieving loved-ones often will leave a deceased's financial records unchecked for weeks or months after a death, giving identity thefts ample time to use the deceased's credit lavishly before being discovered. Further, fake creditors will sometimes fabricate false credit claims against people they have read about in obituaries and then pressure grieving relatives to pay from the estate's funds. The best way to guard against these types of frauds is to, simply, be wary of them and to make your loved-one's financial matters a priority despite your grief, experts say. (You do it in other realms of life as well, right? When you are feeling a little blue about something, you are still capable of writing a check for your rent, of course. A deceased relative's financial matters are worthy of the same attention, experts say, even if the family is hampered by grief.)
Finally, one peculiar website is an example of the strange extremes that grieving people can be convinced to go to. While this company's service is legal, it seems likely that consumer advocates would advise you against it. In a nutshell, customers of the website pay $5 per word to try to send messages to their deceased friends and family. The company contracts with terminally ill people who agree to memorize the messages, and attempt to deliver them after their own death. This company has received a good amount of attention in the national media in recent years, but, at last check, it had only one "messenger" on its "staff", but needless to say, it is not a part of the death care industry. That would indicate either that the messenger has an above average memory or that few people have signed up for the service.
It is the sad truth that it is not uncommon, in our modern age, for unscrupulous characters to take advantage of those who are in a weakened state of mind and body. While grieving is a natural state, and certainly nothing to try to hide or be ashamed of, it is still important for individuals to keep charge of their lives. Being aware of the dangers that may lurk around the corner during these times can greatly help families protect themselves, and avoid further and unnecessary stress during an already difficult time.
See all your Memorial and Memorials choices