Back to Info Center
Hidden Cost of Death
What are the Final Expenses you are Facing at the Cemtery and Funeral Home?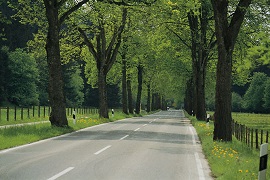 These days, funeral industry experts say that the cost of a funeral and burial will likely exceed $14,000 for a typical family member. That price is up from $10,000 just 3 years ago. And, actually, the price your family pays to a funeral home, cemetery, lawyers, doctors and other professionals may vary widely – and it could easily total a lot more than the numbers listed above.
Final expenses are numerous, and they can be expensive – especially when all added up. And, in this day in which the effects of competition are for establishments to advertise their lowest possible prices – those who are in the midst of organizing a loved one's funeral service and final arrangements will not likely realize the true shock of the total price until, perhaps, it is too late. A good rule of thumb, experts say, is to take your first glance idea for what a funeral and all associated expenses will cost – and double it. This will leave you with a great estimate of what a funeral will cost, and may even help you in arranging to come up with money – such as in donations or credit – to help cover the expenses.
To help with all of this, we have assembled below a list of common final expenses that are often overlooked initially when a family is planning a loved one's final plans.
At the Funeral Home
Every one who enters a funeral home to make arrangements for a loved one's memorial service probably expects that the final bill will be in the thousands and will include such things as a casket, attendants at a service, and limousine transportation to a burial site. But there are several costs that one may not participate but which are, nevertheless, charged by many funeral homes. (Please keep in mind that in some cases, these charges are part of a funeral home's basic service fee, but sometimes not. Clients are advised to check closely with their funeral director about these and other fees.)
Some funeral homes charge a "church fee" of up to $100 or more in the event a family wants to conduct a service at a church's sanctuary or some other place other than the funeral home's own chapel. Though many people might object to this fee, the funeral homes that charge it say it is necessary in order to cover the cost of transporting personnel and equipment to the funeral site.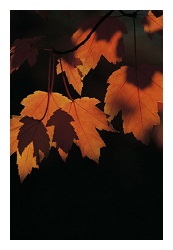 It is not commonly understood that musicians who wrote and recorded any music that will be played at a funeral service are legally entitled to be compensated. It is usually the case that musicians who perform live can be convinced to offer their services for free, but getting such permission is usually not possible and/or practical in the case of song writers and recording artists who will not be personally appearing at the funeral. This is why all funeral homes in the United States are typically required to be licensed by the various music royalty groups that serve the country. Such a license requires the funeral parlor to report all music played in their services and to pay a fee for the songs as required by the license terms (which vary according to location and year). Much of the time this music licensing fee is simply included in the funeral home's "basic service fee," but often it can be listed as a separate charge of $50 or more. Inquiring about this fee before deciding upon music selections for a funeral is always a good idea.
Many families assume that funeral homes will automatically pay some sort of fee to a church for the use of its facilities for a funeral. This is rarely the case, however. Families should consult separately about this with the staff of any church they plan to utilize for a memorial service. It is often the case that the church will offer its facilities for free, but the church is certainly under no obligation to do so. And, whatever the case, it is customary, and in good form, for a family to make a donation of $100 or more to any church that has offered its space.
The cost of placing an obituary announcement in the local newspaper is sometimes covered in the funeral home's basic service fee. But, in this day in which newspapers are charging more and more for this service, funeral homes are often passing along this charge directly to the family. This charge can be up to $600 or more, so families should think carefully about whether an obituary is even necessary. And they should definitely discuss any potential charges with their funeral director before ordering an announcement be place through him or her. Mainly becuase obituaries are the traditional way of announcing the passing of a loved one, many do not consider other options, such as online obituaries. There are many free websites that offer families a way to create an online tribute to a lost loved one, that can double as an obituary, as it can be electronically shared with friends and family who live nearby, as well as those who are scattered around the country, or even the world.
At the Cemetery
A family naturally will assume that it will have to pay a cemetery for the cost of a grave plot – provided one has not already been purchased in advance. But that charge, which can be in the thousands of dollars, is just the start. Here are a few other items that will be put before the family when it comes time to pay the final bill for burial. And, in most cases, these charges are not negotiable. The only recourse a family has in whether to pay these fees is to simply check around with their cemetery's competitors to see if a better deal can be found elsewhere.
The opening and closing of a grave is usually a significant expense, often costing up to $1,500 or more. This fee is highly flexible, however, because it involves the use of a relatively simple piece of equipment and one or two laborers who require very little training for this job. If the price quoted for this service seems unreasonable given the type and amount of work involved, funeral home clients would do well to make some sort of attempt at negotiating a lower price. At least asking for a better deal can't hurt, especially when one is aware of the process that takes place at the burial site.
Grave liners or burial vaults are required in most cemeteries today. Ostensibly, these pieces of concrete or steel that are installed in a grave before a casket is lowered, are for landscaping purposes. Cemetery owners will say that they keep dirt from caving in around a casket and, therefore, keep land on the grounds level and safe. While this is a debatable proposition, cemeteries are within their legal rights to require that all customers buy and install a grave liner in a burial plot before it is used. This can cost, at a minimum, $800, and cemetery sales people may offer even more expensive models of liners that cost up to $5,000 or more. Funeral consumer advocates almost universally recommend that clients buy the least expensive version of these grave liners and that they do their best to not patronize a cemetery that requires them. (Though it is often the case that all cemeteries in a given city will require them.)
A setting fee of between $50 and $500 is almost always required by a cemetery for the installing of a headstone. This feel, like all the others listed above is unavoidable in most cases and can only be lowered through negotiation or through taking advantage of competitive forces in a city.
At the Attorney's Office
After a funeral home and cemetery's bills are paid, families will usually be asked to pay any number of legal and bureaucratic fees related to the settling of an estate. A simple, uncontested will can usually be sent through a probate system with a minimum of fees and hassle (often for free), but even a slight abnormality in a case can result in thousands of dollars of legal fees and court costs. It is difficult to estimate in this article what the final costs will be in handling the affairs of a family member's estate. But an initial appointment with a lawyer will usually yield a reliable estimate almost immediately. If finances are an issue for a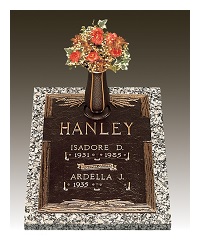 family, it is not uncommon or uncouth to begin discussions with an attorney within two or three days of a death. In fact, it is recommend by funeral consumer activist. But rushing into an agreement to hire said attorney is definitely not recommended. As with funeral homes and cemeteries, all attorney's have competitors. It is never a bad idea to sit down with more than one of them to discuss your options, and their fees, and make a hiring decision only when you are comfortable with the work to be done and the price that is offered.
At Home
And finally, there are plenty of final expenses that will be required to be paid simply at a family member's home. The following is only a brief list of all the potential costs that may be incurred by a family that has lost a loved one.
During the days leading up to a memorial service, your family will likely receive much help from a great number of friends. Thanking people for this blessing is a therapeutic and meaningful thing to do. But it simply requires money. Thank you cards, which experts recommend ordering from a stationary or office supply store rather than the funeral home, can be more expensive that you might guess. They can sell for up to $2 each, even when you buy them in bulk. (Though, usually, editions that are much less expensive are available.) And then there is the postage. At today's current rates, family's should expect to spend up to $100 just on the stamps that you put on the cards you send to friends. And, finally, you should figure in a membership to an on-line address-searching service. These services can cost up to $75, but they will be very helpful in helping you make sure you have correct mailing addresses for friends and relatives you wish to thank.
The deceased will, of course, have plenty of final medical bills and utility bills that must be paid in a timely manner to ward off call from collection agencies and even attorneys. While a family will often be able to be reimbursed for these expenses out of the deceased's estate, it is often the case that the payments will be delayed for weeks or months. So there is often pressure upon the family itself to pay these bills out of their own funds in anticipation of the reimbursement. These bills can be $10,000 or more, and, of course, they can always be the subject of one's early discussions with any attorney that may be hired.
An often overlooked expense that families encounter when sorting through the affairs of a loved one's estate is simply take off work to work on the business. To be fair, a family should be willing to bear the brunt of this burden equally. If one person's organizational skills make him or her the obvious best choice to do all off the leg work for the estate, then the other family members should strongly consider reimbursing him or her-- even if such help is not requested. The customary figure that many families use when trying to decide an appropriate amount to give to the selected spokesperson in such a case is $20/hour, with a minimum of about 40 hours total. $800, to some, may seem like a lot to pay to a family member charged with settling an estate. But, when one considers the amount of work that, say, a funeral director will do to earn the $1,000 - $1,5000 directors usually bring home from a funeral – that amount seems very reasonable to most. In fact, if anything, the recipient probably deserves much more.
And the final overlooked, hidden expense that we will share in this article (far from the only one we have not yet mentioned) is travel expenses, food and shelter for friends and relatives who will come to the funeral and, perhaps, stay a while afterward. Families customarily chip in for this, allowing all who need financial help to dip in – without shame or judgment – to an account of cash that is donated by friends and family. A typical amount of this account is $500 - $1000. Again, this may seem like a lot, but, in the big scheme of paying for a loved one's final expenses, it is, basically, just a drop on the financial bucket.