Back to Info Center
How to Decorate a Memorial Grave Site
A Special Cemetery Grave Decoration for the Family during Holidays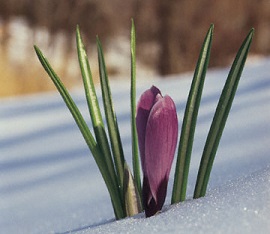 A memorial grave site does not have to look the same year round. In fact, decorating a loved one's site can be a great blessing for a family as it provides family and friends a means by which to creatively celebrate the loved one's life many times each year. For many families, regular gatherings at a cemetery to decorate a grave are as much a part of holiday traditions (and traditions associated with other anniversaries as well) as cooking, eating and visiting. Because families that have recently lost a loved one may be unsure of what to do to decorate a grave, we have assembled a few tips that we hope will help some families experience the comfort and joy that comes from such celebrations.
Make Cemetery Grave Decorating a Family Project
The first thing to do is to arrange for your grave site decorating to be a family project. In far too many families, just one or two people take the initiative to apply their creative juices to their memorial plans for a family members grave and then go through the work it takes to bring those ideas to reality. This can often result in burn-out for the active participants, and that, in turn, will cause the grave in question to eventually become neglected over time. Avoid this situation.
Perhaps the best memorial tribute a family can pay to its beloved deceased relatives is to assure that grave decorating is a tradition that the entire family participates in with joy and excitement at every chance. Having such a tradition in a family can be a great peace of mind when a single family member begins to consider what will happen to his or her own grave. A fear of death is a natural, human condition, but, when death is made the center of a memorial tradition that all involved learn to think of as fun and interesting, it can become a comforting part of life – or at the very least, family members may likely discover that their fear of death is diminished. While we can find no scientific research that has attempted to test an hypothesis such as this, it seems plausible to assume that families who participate together in regular grave site decorating ceremonies will end up leading overall happier lives and having less emotional turmoil over issues such as death and grief of a loved one. At any rate, establishing such a tradition is exactly the kind of thing that experts from many fields – from psychology to parenting to history – recommend routinely for families across the United States.
Consider the Deceased's Personality and Wishes for the Grave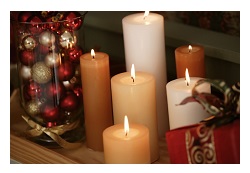 As your family plans its grave site décor for a loved one's grave, it is important to remember to take the deceased's personality into consideration. Perhaps even his or her direct wishes, too. If your relative was a live-long supporter of a particular college athletic program, for example, it would be nice to be sure to include the school's colors as a prominent part of the decorations. Another thing to consider would the overall sense of humor of your loved one. If the man or woman was typically a cerebral, even stoic type, it is probably best to avoid too many touches of humor in the décor. Stick to more formal decorations centered around, perhaps, some wise sayings or highbrow ideals that the deceased would surely best appreciate. Humor, meanwhile, is certainly the thing to do if the funny uncle you are remembering with your décor could always be counted upon for a good laugh during his days on Earth.
Properly considering the personalities of older relatives may be difficult as time passes on and stories of personal encounters with the loved one fade from a family's collective memory. To keep this problem in check, some families have, relatively recently, begun an interesting, fun tradition: they decorate a loved one's grave with memorabilia coming directly from the deceased's heyday, and then they invite one family member to dress as the deceased and to prepare some remarks on the deceased's behalf that can be delivered on a special anniversary to others who may come to enjoy the event. In some cases, this tradition has caught on so well, that it has transcended individual families. Now entire communities can be seen to have "meet your ancestor" days (or in some cases nights) in which the public is invited to come "visit" with various historical figures buried in the local cemetery. This growing tradition seems to have caught on simply as an outgrowth of families doing something similar in support of their own deceased loved ones and in hopes of helping the generations who have passed on be able to keep their legacies alive.
Consider Cemetery Rules
The most important consideration when decorating the grave site of a deceased family member is to simply consult the cemetery management before making any plans. Not only will these people be well versed on rules that you will be legally obligated to follow (in accordance with agreements signed by family members and cemetery staff alike when the grave plot was purchased) as you decorate, but they will also perhaps have a world of ideas for how to you can make your decorating event as meaningful and as fun and interesting as possible. Cemetery staff members – particularly those who work in the maintenance end of the cemetery's overall business – are sure to have many informal tips that they can offer based on what they have seen visitors do in years gone by. And, if you ask in a nice and friendly manner, you may even be able to secure a little extra help (or materials) for you own grave decorating project. Further, if you are interested in promoting your family's legacy to the world at large by use of your grave decorating idea, there is always the strong possibility that cemetery staff members will be willing and able to help you promote your décor so that others may be interested in stopping by to see it for themselves. Many cemeteries across the United States send out regular email and internet correspondence in which your décor might be featured, and your décor could very well end up being a feature part of these publications if you so desire.