Back to Info Center
How to Write a Eulogy
What Do I need to know when I am writing a Eulogy?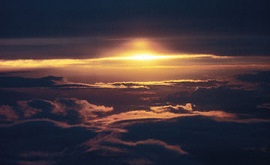 When a person dies, many in his her family will often secretly dread – and do their best to avoid – the inevitable request to deliver a eulogy. Grief can magnify the fear of public speaking by a thousand times, and the ensuing stress of such a request can be overwhelming. Thankfully, today, many pastors are quiet skilled in the art of delivering beautiful eulogies and can do so even for those who rarely (or never) set foot in their offices or heard one of their sermons. All that's really required of such work by such men and women is a half-hour meeting with a departed family.
"In the last year of her life, Lucille reported to her grandson numerous times that she was proud of her family," was the way one young, small-town pastor began his eulogy for a soft spoken librarian whom he had never met. (She had been a life-long member of his church, but he had come on board just a few days before and had not yet had time to visit all of the church's residents living in nursing homes.) "We don't have a bad apple in the bunch," she said repeatedly. "And I thank God every day for that!"
The inspirational message wrote itself from there. The pastor spent the next ten minutes praising the various successes of all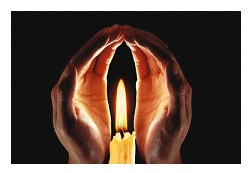 the woman's children, grandchildren, and other close family members. And, it all tied back happily, to the woman's own happy spirit.
What better way to celebrate a great life?
And all it took was a single question during a brief meeting with the woman's 3 closest grandsons. "Tell me about your final conversations with your grandmother," the pastor asked. And the stories started pour forth of just how proud she had been of each and every person she had raised (or helped to raise). The eulogy for this stranger just wrote itself. And the woman and pastor were, certainly, no longer strangers after the, very touching, memorial service.
What follows is a brief guide on what one can do if he or she is asked to deliver a eulogy – even for someone he did not know well.
Take a Journalist's Approach when writing a Eulogy
Those who have been to journalism school are trained to realize that every person has a feature story buried within him. A good reporter can craft a compelling story from just about anyone's life. Preparing a eulogy is an exercise in that same skill.

Reporters know that, to write a good feature story, they must talk to many more people than just the focus of the story. Family, friends, co-workers and bosses all make great sources for a story. One eulogist's memorial portrait of his uncle's life made ample use of the other three men in the foursome that met every morning for 9 holes of golf for at least 15 years. What better way to find an inspiring tale worth sharing than to seek out those friends who spent such grand times with the deceased?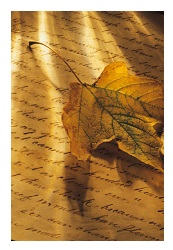 When you have agreed to deliver a eulogy, take a few minutes to divorce yourself of any difficult emotions you may be experiencing. Agree with yourself to put them on hold for a least a few days. And simply imagine yourself as a reporter assigned to write a 1,000 word story summarizing the beauty of your beloved relative's great life.
For families and friends who are spread far and wide throughout the states (or perhaps the world), the advances of modern technology can greatly come in handy. One of these advances that is going to help is the ability to share information quickly. Memorial websites often offer families a way to create an 'online obituary' if you will, but one that is far more interactive than the traditional articles usually listed in newspapers. In these interactive obituaries, individuals are able to leave messages, comments, or short stories about the dearly departed. This page then becomes a fountain of information, rich with notes and tales that the individual writing the eulogy could incorporate into their memorial speech. Taking this approach will prove more comforting than you realize – for yourself as well as for all the people you "interview."
Keep the Eulogy Brief
After you've taken the above advice for a day or two, be warned: you will have collected much more information and many more stories than you can use in your eulogy. It's important to remember that you do not have to use in your speech every bit of what you have discovered about your departed loved one.
Be prepared to write several versions of the eulogy, each of which will be shorter than the rest. In the beginning, don't censor yourself. Don't worry whether you are being too wordy. Just get everything you feel is important about your relative onto paper (or a computer). Editing can come later.
By about the 4th or 5th draft of your eulogy, you will have finally culled to the most important tales, the ones that best summarize the legacy your family member will leave behind. Your story (well, actually your loved one's story) will finally be complete. In most cases, a good eulogy will be no longer than about 1,000 words, but be careful not to focus on that number. Your speech can be a great testimony for the life of your beloved in fewer words or more. The focus should be on, simply, making sure every word is purposeful, every story meaningful. In most cases you should be able to get to that point after reviewing the eulogy 4-5 times.
Practice How you will Deliver the Eulogy
The final step in preparing a great eulogy for your beloved family member is to practice delivering it. Many eulogists are tempted to ignore this step, but it is crucial. In fact, you will probably have great results if you deliver the speech in front of several other trusted friends and family who will also be in attendance at the funeral service. Be sure to ask for critiques, not just on the delivery, but on the content of the eulogy too. Do not feel obligated to incorporate the suggestions you may hear, but consider them nonetheless. Giving several others such an important role in preparing the eulogy will certainly prove to be a glorious, uplifting experience for all.