Back to Info Center
Keeping Funeral Expenses to a Minimum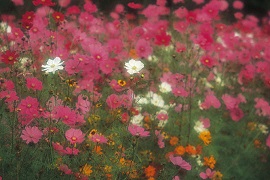 For many families (maybe most) in the United States, a funeral is among the largest expenses it will have in the lifetimes of its members. In some cases, families spend more on funerals than they do on college educations, marriages, houses or cars. And, even if cases in which funerals do not out financially weight those major milestones in a person's life, a memorial service can certainly easily rank among at least one or two of those in just about any family's lifetime budget.
More shocking still is that some families even go into significant levels of debt – or even forgo some of the aforementioned events – so that they can afford the often debilitating cost of a funeral. This article is a brief overview of tips for how to keep funeral expenses to a minimum in today's world in which unlimited spending in a funeral home is not only possible but, in fact, quite common. Specifically speaking, this article is a list of funeral features that a family might do well to consider skipping and the various reasons why.
The Viewing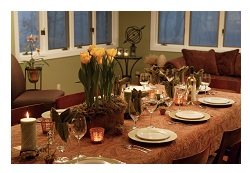 It may be surprising to some people to know that a typical viewing ceremony can cost $600 or more. Usually these events take place over the course of 1-2 hours in the funeral home's building. A comfortable seating area and a guest reception area are provided so that the event can become a therapeutic social time if families so desire. It is not uncommon for family's to break into heartwarming stories about the deceased as they mingle in the room amidst his or her body. Often the viewing can be accompanied by the playing of a specially produced video made from pictures the family has provided.
Though this has become an integral part of the funeral experience in today's modern world, funeral consumer advocates are these days encouraging families to consider forgoing this expensive option in hopes that economic pressure will force funeral homes to lower their prices (which more than one critic have unashamedly called "ridiculous") Consumer advocates advise families, in lieu of a viewing, to simply host a simple get-together for all family and friends who want to come. This can be a very informal affair held in a family member's home, and, as with a viewing, the deceased can be present in the form of photographs that can be shared and discussed throughout the event. Some families even opt to offer comforting keepsakes to those who attend, such as Angel Comfort Worrystones. These keepsakes can be displayed in a decorative dish next to the portrait of the dearly departed, for grieving individuals to pick up on their way in or out of the viewing, and will become a comforting tool to be used during the grieving process. The best part of this idea, funeral home critics point out, is that it can be done for the price of a few refreshments – something that most funeral homes don't bother, typically, to provide. (Though most funeral homes will certainly allow families to bring their own refreshments to a viewing.)
The Obituary
Gone are the days, for the most part, in which newspapers ran obituary announcements for free. Well, that's not entirely true. Many will still run a death announcement for free, but only on a space-available basis. And there is no guarantee of what will be said in the announcement. It is usually the case that, unless a death is newsworthy, all that will be included is the deceased's name and date of death. Even a photo is unlikely in the obituaries a newspaper runs for free.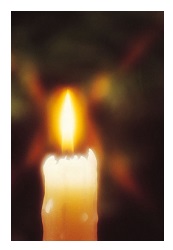 Most newspapers will certainly still be happy to run an obituary for a large fee, however, and funeral homes will be happy to help you set that up. In fact, while it is technically in violation of anti-trust laws for funeral homes and newspapers to operate in a partnership agreement on obituaries (in other word's kick-backs are, technically illegal as well as unethical), the practice is, most likely, very common. Evidence of this comes from the great secrecy that surrounds obituary pricing. Many daily newspapers today have policies that prohibit discussing obituary prices publicly. Obituary orders may be placed only by licensed funeral homes and the funeral homes pay the bills, only, of course, to pass the charge along to the client. Clients will usually have difficulty verifying the price of the obituary, just as any retail customer would have difficulty discovering the true wholesale price of something he or she as purchased. So, while it's probably true that funeral homes do not get specific "kick-backs" from newspapers for their obituary orders, they are able to realize a profit on each order by simply telling the customer that "we are charging you exactly what the newspaper charged us" while actually charging more.
In general, many newspaper executives have openly admitted publicly in recent years that revenues from obituaries are a big reason why many papers are still open for business today. In this day in which print advertising is proving less and less effective, other advertisers are willing to pay less and less for their space.
Consumer advocates recommend that families wanting to publicize funerals take a similar approach. Obituaries today can cost $600 or more. In this day of social media and other forms of mass media that are made available to individual families for free, it is highly advisable that families who have lost a loved one simply skip on this expense. One of these options is online tribute websites, where families can create a webpage dedicated to a dearly departed individual for free. That page can then be shared with friends and family across the globe, and is even more comforting as they typically allow those who view the page to leave their condolences to the family in the 'guestbook'. These modern takes on the traditional obituary are quickly becoming more and more popular, as they offer a new and interactive way to celebrate the life of a lost loved one.

Transportation to Graveside Service
A hearse, limousines and a police escorts can costs a total of $1,000 or more, even for a very short trip from a funeral site to a grave. (The lion's share of this amount does not go to the police officers, unfortunately. They are paid, on average, about $20/hour for their time.) Funeral directors might not mention this idea during their planning sessions with families, but many families have begun making it a tradition in recent years: instead of inviting all funeral participants to drive to a cemetery in procession after a service, many families are opting to host an informal gathering in a reception room nearby the sanctuary. If this reception is arranged by volunteers who want to support the family, the costs can be kept very low, and, approximately an hour into the gathering a brief announcement can be made inviting all who are interested in attending a grave side ceremony to simply drive in an informal, non-escorted procession to the cemetery in their own vehicles. This option, as we say, can save a lot of money. All that is needed to be hired is a hearse to transport the body to the grave site. While the hearse can be outrageously priced in many cases, it will definitely cost less to hire just the one vehicle than to request 2-3 other limousines and several police officers.
Funeral Home Staff at Service
Funeral homes can often charge up to $1,500 or more to provide greeters and ushers at the funeral ceremony. Usually this entails a team of up to four well-dressed, exceedingly polite men or women who are available to hand out programs, direct mourners to their seats and, perhaps, offer a few comforting words and condolences as needed. It is important for families to realize that this service is usually optional. It is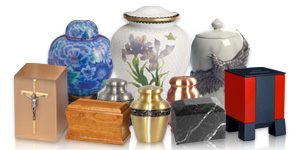 offered by the funeral in addition to the services paid for in the "basic service fee," and a quick mathematical analysis will often lead to the conclusion that families will be better off simply recruiting good friends and relatives to do the same work as the funeral home greeters. In most cases, those who are asked to serve in this capacity will report that it is an honor, and they can almost always be counted upon to do a very good job.
Other Tips
The above ideas are just the start. There are a great number of other options that families can adopt in an effort to save thousands off the cost of a loved one's funeral. Here are just a few more ideas.
Online memorial tribute pages for family and freinds to share are a simple way to let everyone be part of the after life celebration.
Families who have lost a loved one should be aware that the funeral home is not the only establishment that offers funeral related supplies such as cremation urns, caskets, headstones and even special keepsakes. Many other retail outlets can offer products similar to those a funeral director might show you – and the prices will often be a fraction of what the funeral home is offering. Though the funeral home staff will be unlikely to tell you this, all families certainly have the option of purchasing those goods from another retailer and using them as part of the services administered by the funeral home. Many of these "outside" retailers are online and can be accessed 24 hours a day and even via a mobile phone. Consumer advocates strongly recommend that families explore all options.
And, finally, one last tip that could cut thousands of dollars off the cost of a loved one's memorial ceremony and burial: always invite an emotionally disinterested friend along to be party to your talks with a funeral home and cemetery. This will guard against the tendency that even the noblest and strongest of negotiators can have during a time of grief, to over spend based on emotion. These days, in fact, many funeral directors have learned that, by warning against emotional spending early in a conversation with a family, they can earn just the trust they need to, ironically, convince the family into spending more on a funeral than it might otherwise. This diabolical piece of salesmanship can be found on display daily at a surprising number of funeral homes, and the best way to fight against it is to invite a sober, unemotional, person to be a part of your family's decision making team.