Back to Info Center
Memorial Day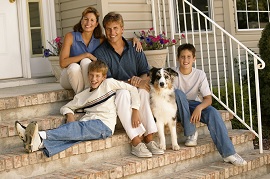 Memorial Day, initially called "Decoration Day," was first celebrated in Carbondale, Illinois on April 30, 1866, and celebrated again in Waterloo, NY on May 5 of that year. Two years later, it became a national holiday on May 30th, 1868. Although it originally honored fallen Union soldiers in the American Civil War exclusively, the holiday was extended after the end of World War I to honor soldiers who fell in every American war.
As a reaction, many disgruntled states in the former Confederacy, such as Mississippi, Tennessee, Virginia, and Texas had Confederate Memorial Days at different times of the year to honor their own dead. While these holidays never technically went off the books, as the National Memorial Day became normalized, attendance at "Confederate Memorial Days" severely declined.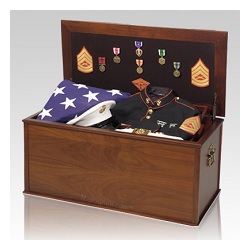 In 1913, American composer, Charles Ives completed "The New England Holidays Symphony." The piece comes in four movements, Washington's Birthday, "Decoration Day," the Fourth of July, and Thanksgiving. This may have been the first piece of music to honor Memorial Day.
As part of the 1921 Memorial Day festivities (which by this point were referred to as such) an effort went out by the Franco-American Children's League to sell poppies to raise funds for French and Belgian war orphans. Many of them surely had relatives and loved ones who had been deeply affected by World War I. The Boy Scouts of America adopted a Memorial Day tradition called "Good Turn," in 1951. This involved placing 150,000 flags at the graves of Jefferson Barracks National Cemetery.
In the latter part of the 1950s, the 3rd US Infantry picked up on the Memorial Day tradition, by placing flags on the 260,000 graves at Arlington National Cemetery. Today, Boy Scouts across the country also place candles at many national cemeteries on Memorial Day as well.
In 1966, honoring Waterloo, (but forgetting Carbondale) then President Lyndon Johnson made it the official Birthplace of Memorial Day by an official act of Congress. Memorial Day went through another change in July, 1968, when President Johnson changed it from May 30th, to the last Monday in May. Some states had initial resistance to the move, but all had accepted it within a decade. One who never accepted it however was Hawaii Senator, Daniel Inouye, the last surviving World War II veteran in the Senate. Since 1987, he has been up in arms over it. Inouye believes that by changing the date of the holiday to where it currently stands, the government has engendered apathy towards its true purpose, reducing it to a mere three day weekend.
His opinions also reflect those of the Veterans of Foreign Wars Committee, and the Sons of Veterans of the Civil War, who since 2000 have helped to promote a "National Moment of Remembrance," at 3 pm local time, a moment of silence where those who gave their lives for America are remembered. At military bases across the country during this moment, "Taps," is played.
Numerous traditions have sprung up around Memorial Day, including barbeques, parades, and most famously, NASCAR racing championship, the Indianapolis 500. Also, many churches will hold services on Memorial Day to thank God for their freedom, and to remember the many Americans who have died to preserve it. In front of the United States Capitol, the Memorial Day Concert takes place, as the service marching bands play patriotic favorites. Needless to say that many revert to cleaning and celebrating their own private veteran memorials, such as flag cases and military chests that hold precious memories of true heros.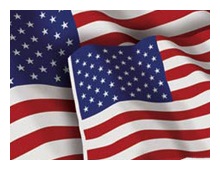 Vietnam veterans over the years have struggled to celebrate Memorial Day, as it can bring back painful memories. Over the years however, as more time has passed, many of them have come to appreciate its purpose as well, as they remember the sacrifices made by their fallen comrades. Some of them today are in fact the holiday's most ardent supporters.
Memorial Day has since become a custom in other countries as well, such as in the Newfoundland, and Labrador regions of Canada, the European Union, and South Korea. In Newfoundland, comprises the morning part of "Canada Day," which is comparable to America's 4th of July. It is also customary on this day to wear a "forget-me-not," on one's lapel. In addition, Memorial/Canada Day is thought of largely as a day to travel and take a vacation as well.
The European Memorial Day honors those who fell in World War II, including Americans. In fact, the 2008 parade in Paris was led by none other than the United States Naval Marching Band. This Memorial Day has a more solemn note to it, as it also takes account of the many Jews perished during the Holocaust.
Memorial Day is a holiday that should be observed with a degree of solemnity as Americans and those around the world pause and remember those who have died so that freedom could be protected. The holiday is also a reminder though of the great traditions of freedom, honor, and security that they fought for, so it should bring with it great joy, as participants rest, enjoy barbeque, and spend time with friends and family.