Back to Info Center
Memorial Gifts
When Should I Present a Memorial Gift, and What Is Appropriate to Give?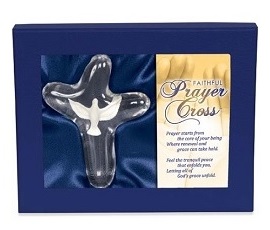 Those who must suffer the loss of a loved one are often consumed with grief, which is more than understandable. No matter what the situation, the thought that a family member or friend that was a constant in ones life will no longer be around is one of the hardest facts to accept. Often, individuals mourning may feel alone, and as if their whole world has suddenly been flipped upside down. These feelings are certainly strongly felt, but that does not always necessarily mean that they are true, as their loss also affects those around them. One reason that the individual can, and often does, feel isolated is that their friends and family may also be coping with the loss in their own way, or may even be unsure of how to reach out to the mourner. Many will agree that it is a little more than difficult to know exactly what to do or say to help someone through such a difficult point in their lives, without making their situation worse.
At times like this, it is more than reasonable that one could feel hesitant to reach out to the individual mourning, however, that is not always the best resolution. One of the greatest gifts that one could provide at times like this is simply to let the person mourning know that they have someone to rely on if they ever need it. Even a simple gesture like sitting with and just listening to them talk openly about what they are going through, even if the person listening does not say much, is a great comfort. In fact, many do just sit and let the person mourning vent, as there is little one can say to make them feel better. While in times like these, little goes a long way, there are some that still feel a need to do something for their distressed loved one, and that is more than acceptable, as often, actions speak louder than words. For centuries, one of the unwritten traditions that is associated with the loss is to provide a token of comfort to the individual mourning, to let them know that they are in the thoughts of their friends and family. A wonderful example of this support is when, following a loss, friends and neighbors bring food to the home of the individual or individuals who have suffered the loss. This small action is not only very caring, but very beneficial to the person(s) grieving, especially since small, household chores, such as preparing meals, is often the last thing on their minds. Those that are religious often receive tokens of faith from their friends or congregation members to let them know that they are not alone, in both a physical and spiritual sense. These actions are one of the greatest examples of how, in times of strife, we often band together to support each other. Still, there may be those who would like to show their support in a way that also brings a stronger sense of comfort to those grieving, and this is where a condolence, or memorial gift, can offer a wonderful solution.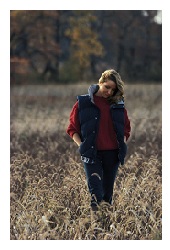 It certainly goes without saying that memorial gifts are a human need, probably more for the living than for the dead. Memorial gifts, of course, pay due respect to the memories of the beloved person who passed away, but they can also bring the person grieving an tool that can be used throughout the mourning period, and well after as well. More importantly, memorial gifts can give hope to the surviving family. When we memorialize a person with a memorial gift of any sort whether it be a beautiful monument, an urn, a plaque, or even a memorial gift donation to a worthy charity, we are carrying on an important human tradition that gives hope that we, ourselves, will be memorialized as well. Such basic practices certainly honor the person who has passed away, but often, the survivors of the loss do not wish to reach out to others, for fear that it will take attention away from the loss at hand. This is one of the most unfortunate misconceptions, which is usually the root issue which causes those mourning to feel isolated. Memorial gifts, then, are, in many respects, a way to both honor the deceased, and comfort the survivors of the loss. This leads to the most important question that should be addressed by this text, and that is: When is it appropriate to present a bereavement gift, and what should that gift be?
This is where our memorial section can be of wonderful assistance. This section offers a variety of heartwarming items that will help sooth the hearts and minds of anyone who is struggling with the loss of a beloved friend or family member. These pieces include comfort prayer crosses, such as that depicted at the top of our text, which will help guide one through prayer or meditation whenever they feel the grieve is more than they can bear. There are a variety of comfort stones that are small enough to be carried along wherever life takes us, and can be reached for whenever one needs something substantial to hold on to. The smooth surface of the stone provides a pleasing sense, while the small token suspended within is a visual reminder of the strength that is possible when one believes in themselves. There are also a variety of small articles of jewelry that can simply be used as a small symbol that the lost individual is certainly not forgotten. These are just a few examples of the variety of pieces that are available within this section, but that is not to say that the gifts are limited to this selection. In fact, our keepsake section offers a variety of items that will all create a breathtaking gift, to honor the life of the lost loved one and bring comfort to their survivors. Pieces such as comfort crosses, touchstones, charms and literature on grieving all help create small, but touching gifts that express sympathy for the loss. There are also several pieces featured throughout the entire line of products available, such as keepsake urns, cremation jewelry, or even cremation art remembrances, which can create unforgettable and heartwarming tokens of affection.
Now to address the first part of the question above, which is when is it appropriate to present such a gift. There is actually no right or wrong answer to this question, and those who wish to give their friend or family member a small token are able to do so as they see fit. Some like to provide the gift shortly after the loss, while others wait a few days or even weeks or months before presenting anything to the mourner. While that is so, it is still important to at least reach out to the person grieving to let them know they have a shoulder to cry on, so to say, if they ever need it. That is not to say, however, that one should insist on being at the side of the person grieving, as this could result in more frustration, rather than comfort. Instead, simply letting them know that you are there is enough, and presenting a memorial gift could certainly carry across that sentiment. More information about keepsakes can be collected from the keepsake article, which gives an idea of how these tokens can be used to create remembrances to honor a lost loved one, as well as touching condolence gifts during a difficult time.
See all your Memorial Gifts choices