Back to Info Center
Memorial Poems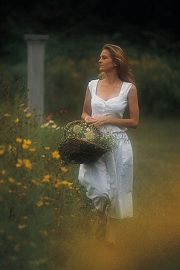 Poetry has long since been a touching form of expression, that can move the heart and mind, so it is no wonder that memorial poems, much like memorial verses, can be some of the most beautiful and most touching ways to remember a loved one. The difference in memorial poems is that no two are exactly alike, and there are many to choose from. Additionally, memorial poetry can help grieving families express their sentiment in a lyrical and eloquent manner, whereas memorial verses tend to be slighlty more reserved in nature. In order to best determine which memorial poems to choose in planning a funeral, a few considerations might be advisable. First, consider the departed's body of experiences. Then, consider his most endearing character attributes. Finally, one will want to consider what the legacy is that he leaves behind. If loved ones do this, it will ensure that the deceased's memorial poems will describe him to a T.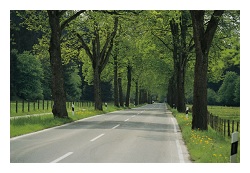 As loved ones consider the departed's life, a few key considerations should shape their decision of which memorial poems to go with. At what age did the deceased pass? If it was at an early age, perhaps the emphasis should be on the activities that he was a part of. These defined his hopes and dreams, and would have shaped his life. Loved ones should try to find funeral poems that reflect how those dreams were still fulfilled even in his young life. Robert Frost's "Nothing Gold Can Stay," and "The Road Not Taken," might be good memorial poems to describe this young life.
If the departed died at a ripe old age, he no doubt had the opportunity to see his goals realized in a more visible way. To express his long commitment to excellence, his years of experience, the wisdom that he acquired through it, "If," by Rudyard Kipling, and "After Glow," which is by an anonymous author might be good choices. Both of these memorial poems will describe the deceased's humility, even in success, and the ways that his good deeds for the living are sure to leave a lasting legacy.
Loved ones will also want to consider the best qualities in the departed's personality. Was he kind, funny, a dedicated father and husband? All of these things should play into the consideration of which memorial poems to go with. "He is Gone," by David Harkins, and "Crossing the Bar," by Alfred Lord Tennyson both describe a beautiful, dependable soul, and also give an abundance of leeway for the reader to comment. Memorial poems should also describe what the departed wanted his legacy to be. What did he want to leave behind, how has his work inspired future generations, and how did he meet and exceed the goals he set out for himself in life? These are all questions that loved ones will want to consider as they ponder which memorial poems to choose from. Shakespeare's "Sonnet 30" reflects how, even after the death of his friend, he will still be filled with joy for the thought of how much he has done for him, and how that part of him will live on forever. Likewise, "Do Not Go Softly Into That Goodnight", by Dylan Thomas emphasizes how, even after one physically dies, their works live on. Loved ones will want to consider how the departed's good works likewise do so.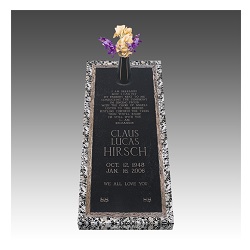 Perhaps the most meaningful memorial poems are the ones that loved ones write themselves. This allows them the right level of specificity, so that they can express some of their most moving stories about the departed. They can talk, for example, about the times he made them laugh, and the times he showed a deep integrity, even at great cost to himself, as he stood for what was right. Then they can also talk about the times that he was a caring friend to them. It also allows them, in a completely unobstructed way, to express their deepest feelings towards their loved one. One needs not have the greatest eloquence to write memorial poems, so long as a heart of love and appreciation is there, and the belief that the departed's good works life made a difference to those around him. If finding the right words to express that affection prove challenging though, loved ones may be able to get help at a local college, online, or even with a gifted writer in the family. It is certainly not necessary to write memorial poems alone.
Another way that a memorial poem can be applied is in the epitaph that is placed on the final remembrance of a loved one. Many families have used a couple of lines or a part of their poem - some even the full poem on large monuments (such as the full ledger grave marker in the photo example to the right) - to add an everlasting expression of love to a meaningful piece of memorial art. Including a memorial poem, or a verse from a memorial poem, on a memorial can add a beautiful touch of personalization that tells our future generations a great deal about both the deceased, as well as those who loved them.
On one level, memorial poems are as diverse and varied as the people who wrote them. On another, all of their authors understood what it was like to lose a loved one, and each struggled in his heart with how to accept it as part of the human experience. This should give friends and family who have lost a loved one comfort that they are not alone in their sadness. Friends and family should look for memorial poems that adequately describe some of the life experiences of the departed, his most endearing qualities, and the legacy that he leaves behind as he departs the world. Loved ones should not worry too much over eloquence. If they have the right sentiments in their hearts that is ultimately what makes all the difference.