Back to Info Center
Cremation Memorial Rocks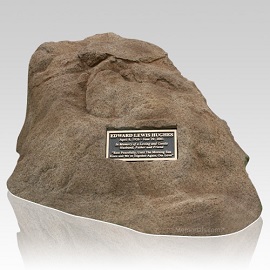 Cremation memorial rocks are a relatively new tradition for memorializing a loved one who has been cremated. These beautiful pieces are available in a huge variety of shapes, sizes, colors and styles, and can be displayed or stored in just about any spot on Earth, both indoors as well as outdoors. They can also be outfitted with any number of special features that will give your precious memories a new twist. Here is a brief introduction to the basic things that anyone interested in preserving the remains and, more importantly, the memories, of a precious loved one will find useful and helpful.
Cremation Memorial Rocks for ashes are available in a myriad of sizes and shapes, and there is certainly something to be found for every family's needs and tastes. These rocks can be small enough to accommodate just a portion of a deceased family member's remains, thereby allowing a family to memorialize a loved one in a particular, special, setting while also dividing the cremation ashes for other purposes, such as storing in a traditional urn or in cremation memorial jewelry that has been presented to multiple members of the family, or even for scattering or spreading. They can also, of course, be large enough to accommodate the entire amount of ashes, thereby turning the cremation memorial rock into a loved one's sole memorial. Doing that places a great deal of special importance on the locale in which the cremation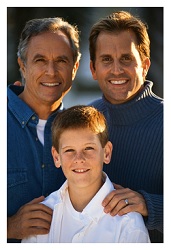 memorial rock is to be installed, and such emphasis is exactly the kind of thing that many families desire for their memorial. Just as with natural rocks, cremation memorial rocks are available in many different shapes. And, in fact, cremation memorial rocks can even be said to outdo natural rocks because they can be designed to fit pre-determined shapes and to be resilient to the elements. If a family is looking for a cubical cremation memorial rock, for example, one is certainly available to be found. It goes without saying that finding this special shape in nature is not always easy, or possible, especially when the stone is to also house cremation ashes. Also, a good number of these 'man-made' rocks are designed with a random, natural shape much the way natural rocks are found in Mother Nature's workshop. These haphazard shapes are perfect for families who want to assure that their memories of their loved one serve as a compliment, rather than, say, a competitor to the natural world.
Colors and styles are yet another consideration that most families will have when thinking of installing a cremation memorial rock as a tribute to their loved one. Fortunately, as with the shapes and sizes discussion above, the makers of cremation memorial rocks have plenty of options for colors and styles. Many families will choose a natural colored rock that includes a plaque designed to give the memorial a sophisticated, elegant look. However, this may not work for the personalities and needs of all families. So, cremation memorial rocks that take on a whimsical feel, complete with bright colors and a playful, humorously designed plaque, can also be found. No matter what the need, a cremation memorial rock can surely be found that will help your family memorialize a loved one in the most creative, and meaningful, of manners.
Cremation memorial rocks can be displayed in any number of ways, making them perfect for just about any family's needs. Many cremation memorial stones are displayed in private gardens, even as part of a back-yard tribute. While still others are designed to be part of an indoor memorial display, such as in a museum or even a prominent foyer of a public building for whom the deceased is honored. Still, other memorial rocks can be built in to a structure itself, such as a park bench, a wall of a building, or even as part of a statue intended to preserve the family member's legacy through art. In short the options for displaying these beautiful memorials are limited only by the creativity and heart of those who charged with building the memorial. Just about any idea that a person involved with a memorial project can conceive of can be arranged to include a cremation memorial rock. Many who are considering purchasing a cremation memorial rock may wonder if the rock can be displayed at a cemetery, and the answer to that question depends upon the cemetery's policies. Some cemeteries will allow a memorial rock for ashes to be displayed alongside another family member's grave, and a few will even be equipped with space to allow an indoor display of a

cremation memorial rocks. With that said, the best advice we can give a family considering displaying a cremation memorial rock in a cemetery is to simply check with the cemetery's staff for details on their policies, and to make certain that they understand the rules, as they are written, before placing an order for a cremation memorial rock. In many cases, a cremation memorial rock order will be irreversible once the plaque to be attached to the rock has been started.
One of the final key features to consider in a memorial rock for the cremation ashes is the compartment in which the cremation ashes are stored. In many cases, this compartment is well hidden inside the rock so that viewers may not even realize that the rock is, in fact, playing host to the deceased remains. This is an important feature that makes a huge difference to the overall tone of the memorial. Another feature that is useful to consider is that of specialized compartments for materials besides the cremation ashes. Many families want their cremation memorial rock to include a place for special mementos such as military medals, identification documents, or even love letters and wedding photos, and adding an extention to the cremation compartment can certainly accommodate such needs.
Memorial rocks can serve for pet cremation ashes as well, a new trend are pet memorial rocks for the ashes of your pet which are placed in many pet cemeteries across the nation. For humans and pets alike a peaceful and dignified resting place for ones final rest can be something very comforting and create a tribute for generations to visit.
As with just about every other aspect of the memorial products industry, cremation memorial rocks can be found to suite just about any need or taste that a loved one's precious memory requires.