Back to Info Center
Memorialize A Loved One
Creative Ideas & Tips on Memorializing a Loved One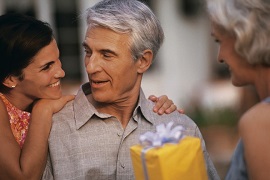 In today's world, there really is no such thing as a "typical" way to memorialize a deceased loved one. The modern memorial products industry gives families looking to remember a special person in a unique way many creative options. And they are all surprisingly affordable. Here is a brief look at just some of them.
Specialty Cremation Urns
Cremation urns today are available in all different types of materials. They include marble, bronze, wood, glass, metal, cloisonné, and ceramic. Their prices vary from as low as $18 to $2,000 depending on a family's choices for material, design, and craftsmanship. There are so many to choose from that the market even has discount urns to meet any family's needs. These discount urns are of the premium quality, but are available at reduced prices when both supply and demand is high. Discount urns can usually be found in metal, bronze, or wood with price ranges from $27 to approximately $200.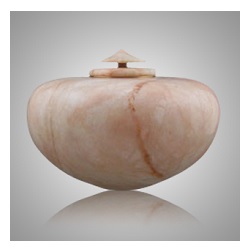 When looking at a specific category such as the marble urns, prices often begin for less than $40. For that amount, say, a Black Greek Marble Urn can be found that about two inches in diameter, three inches in height, weighs about five pounds, and has a capacity of three cubic meters, enough for a small portion of a loved one's remains. Many families buy several urns of this size and divide their member's ashes among several in the family. This particular urn comes in a velvet bag or case. It is also available in a model weighing fifteen pounds, 12 inches in width, 7 inches in diameter, 7.5 inches in height, 210 cubic inches. This size urn is adequate for holding all of the remains of a deceased's loved ones.
For families seeking a more elegant memorial a more expensive type of urn is available such as an Italian Alabaster Creme Urn. This one sells for about $2997.95. It measures 16 inches in diameter, 6 inches in height, 840 cubic inches, and weighs about 20 pounds. This piece is hand turned from a forty to sixty piece pound of Alabaster. It takes twenty to forty hours to turn, shape, sand, buff, and finish. It is truly a work of art and, for many families, would make the perfect memorial.
Cremation Art
To add to the choices for remembering a loved one there is this alternative: cremation art, a relatively new way to pay tribute to a loved one through a painting with cremation ashes, sculpture, or glass art. In a painting, an artist blends a small amount of the ashes into the oil paints. He then ads the mixed paint to a masterpiece desired by the family or deceased. Another cremation art alternative is cremation touchstones in which ashes are incorporated into the blown glass, formed by hand. These pieces come in a set of ten, 1.5 in diameter with two teaspoons of ashes in each. The set sells for approximately $175.00 to $250.00 depending on which design is chosen. Artists specialize in these types of art and, depending on the artwork chosen to honor the deceased, will determine the final price.
Sculptures are another alternative for remembering a loved one than the traditional burial. In the art of cremation, little statues are an option signifying that a loved one is now at rest in the heavens. Statues are usually symbols representing life after death whatever the faith may be such as a cross, Jesus, or angels.
Cremation Jewelry

Cremation pendants are another type of keepsakes. The pendants usually have a special ball located at the bottom of the pendant or a special space for the ashes is located behind the pendant. Pendants are usually made from glass, sterling silver, gold, wood, stainless steel, and pewter. There are domes to purchase to display the jewelry in case the family does not want to wear it and wants to keep it on display in a special place. Key chains, necklaces, wristlets, and rings are all forms of Cremation jewelry and the prices range from $20 to as much as $700 depending on the craftsmanship of the piece.
Keepsake pendants which hold cremation ashes may also be attached with a stuffed animal, vases, ceramic memory boxes, candle holders, coin savers, keepsakes, or probably a customer request all to fit any budget.
In summary, cremation can save money over the traditional burial. But that may not be the chief concern of many families. But, whatever the case, it's a comfort to know that, on just about any budget, any family member has a wide variety of options by which it can memorialize a beloved member.