Back to Info Center
Moving a Grave

What does it intake to move a Grave or a Dead Boddy

The phrase "rest in peace" has enough power in our modern world that many people find themselves very reluctant to even think of moving a grave of a friend or loved one who has passed away. The thought of disturbing a person's ever lasting peace – even if only symbolically – is just too much for many to consider.
Alas, moving a grave is a common practice. (Much more common that one may assume, in fact, as most historians who have been in the field for a while can tell many stories of gravesites that have been moved by one faction of a family without another faction's consent or even knowledge.) And, to our knowledge, no one who has dared to move a grave has ever suffered retribution from The Great Beyond for disturbing a permanent rest. On the contrary, moving a grave has been known to help many families to put a healing "closure" to a loved one's death and, therefore, the practice – though potentially disturbing and morbid – is actually a great emotional and psychological benefit for many. Nevertheless, considering the effort (and expense) that is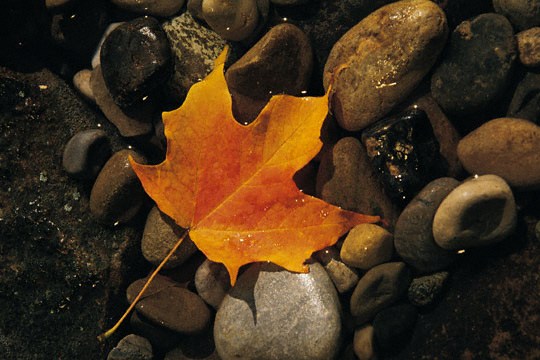 associated with moving a grave, it is not something that should be hastily done. This article looks at a few basic things that anyone should consider before delving into the process of moving a grave.
When Moving a Grave is Appropriate
Moving a grave is not always the best choice. For resolving a memorial problem. In fact, if the grave is more than, say, about a decade old, it may not be appropriate at all from a variety of practical stand points. The first thing to consider is the condition of the body, the casket and any grave liner that may be present. Depending on the climate in which it is buried, a deceased person's body can wither away to nothing – even bones have been known to sometimes turn entirely to ash over the length of time, depending upon the chemicals in the soil and those that may have been used in any embalming process that was used. And caskets made of wood and other biodegradable materials can deteriorate to an unrecognizable state in a matter of months. The same is sometimes true of grave liners – though, of course, most grave liners are made of concrete or stone that will last for ages. So, an important question to ask in determining whether moving a grave is appropriate is what state will the body, casket and grave liner will be in. If little is left to move, of course, there may be no point in pursuing the move. Unfortunately, there is no way to reliably predict the state of decomposition of a grave's contents. That depends entirely upon many factors that are just too numerous to control. It is often the case that the contents of a grave in one part of a cemetery will appear virtually untouched by the elements for years while another grave just 100 yards away will be almost completely gone in several months. The best rule of thumb, then, in deciding whether moving a grave is appropriate is to go by the age of the grave. If a person has been buried for more than 10 years or so, it is probably best to simply let him or her lie. But that is a subjective opinion, of course.
Another consideration for whether moving a grave is appropriate is the purpose of the move, of course. It is important to remember that, once used, a grave site's contents may be recorded in many places that someone who moves the grave may not be aware. (Newspapers, cemetery records, family records, legal records, etc). So there is always a chance that moving a grave will leave future historians confused about just who is buried where. And that can spell havoc for helping a family's legacy survive with accuracy. So, experts in genealogy and other subfields of history respectfully request that anyone considering moving a grave do so with significant purpose – and with great attention to making sure the move is thoroughly documented. If the reason for the move does not outweigh the risks of a person's grave becoming lost to historians, then the move should probably be considered inappropriate.
The Process and Cost of Moving a Grave
Though most cemetery employees will tell you that moving a grave is fairly routine job, there can be a lot involved. First thing that must be done, of course, is that both graves should be dug up. (This is typically done so that there is no question that the new grave will be available for use when casket and body are moved. Pulling the remains out of a grave can be tricky if the grave is old and the liner, casket or body are in a state of serious decay. It in these cases, that an experienced professional is almost always available for consultation at the site even if he or she is not actually called to be, formally, a part of the crew. In most cases – especially if a grave is less than 10 years old – the casket and/or grave liner can be fairly easily pulled up with a piece of heavy equipment and then loaded onto a flatbed truck, or, if the new grave is in the same cemetery, on a fork lift for transfer to the new grave site. Once the casket has arrived at the new site, the process of re-interning the body is the same as it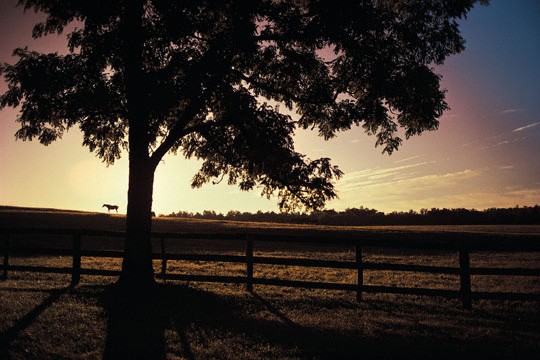 would be for new internments – relatively straight forward, from that point. All in all, the process of moving a grave takes typically takes about an hour, unless some complications arise. Despite the relatively small amount of time, the project can involve more than half a dozen employees and several bits of heavy equipment that must be operated by skilled, trained personnel. It is for this reason that many cemeteries charge $7,000 or more for this service, and – lest a family think it can reduce the cost by going the do-it-yourself-route – they will usually be unlikely to allow anyone other than their staff to do this work. While this amount may seem outrageously expensive to the average consumer it is actually right in line with what cemeteries charge for other services. The fact is, cemeteries and their customers have mostly grown accustomed to higher than average hourly rates for their services.
The other matter to think about before making a decision to move a grave is that of a headstone. While care is almost always taken by the cemetery crew to not damage a headstone that may be over the first grave when remains are to be moved, the fact is that headstones sometimes do suffer damage. It is typically the case that the moving crew will not be held responsible for that damage – unless they have expressly assumed such responsibility in a contract. In the event that a headstone is damaged the parties that have order the grave move would likely be responsible for replacing it at a cost of anywhere from $1,500 to $5,000. If the headstone is not damaged in the move, of course, the only expense would be the labor of whoever would be hired to install the headstone at the new location. It is often the case that grave markers are left in both places when a grave is moved. If that is the decision that has been made then, of course, the cost of a second marker would have to be figured in to the overall budget for the project before any decision has been made about whether to proceed.
Legalities of Moving a Grave
Moving a grave can present a bit of a legal quagmire if there are many heirs to be consulted or if the deceased's will has not been properly processed through the legal system. In general, before a grave can be moved, all living heirs of the deceased must be located and consulted. If one of them objects, the move cannot happen legally. (Though it sometimes happens illegally, and further legal complications are almost always the result, even the most agreeable of families.) Cemetery personnel will usually require that very secure permission be obtained for both the disinterment and the re-interment of the grave. If cemetery personnel are willing to proceed without the advice of an attorney, families can be relatively sure there will be no legal hang-ups down the road. Cemetery managers are typically very well acquainted with rules and laws regarding moving a grave and can usually be trusted to seek legal counsel only when it is truly necessary.
Alternatives to Moving a Grave
A final thing to consider when deciding whether to move a grave is whether alternatives to moving the grave may be more practical. A commonly practice alternative, for example, may prove to be just as meaningful to a family and much less problematic and expensive. This would be to simply install a headstone at the new site without going through the effort of moving the entire grave. The headstone could make note of the actual location of the grave so as to help alleviate confusion for historians in later decades. And, as one commentator noted, anyone whose family is willing to supply with two headstones is certainly well loved, indeed.