Back to Info Center
Newspapers No Longer Best Place for Obituaries

Diary of an Anonymous Funeral Planner - Chapter 11

This is the 11th of a series written by an anonymous man caught unprepared in the expensive web of "death care" in the United States.
For as long as I've known, the small town where my mother grew up and my parents got married never had a newspaper. The city's death announcements sometimes appear in the two or three big city papers within 100 miles of the town, but, more often, they just show up on flyers at the local Dairy Mart, taco hut, grocery store, bank and laundry mat. I've always thought that was kind of cool.
But in the much bigger city where father lived most of his life, the newspaper route is the general way. There are just way too many restaurants, grocery stores, banks and laundry matts to hit to make sure everyone in town knows about a death.
So, I thought it was a no brainer when it came time to tell the world my father had passed away: of course we'd run an obituary in the local daily paper. No question! Right?
Then, the funeral director mentioned the price.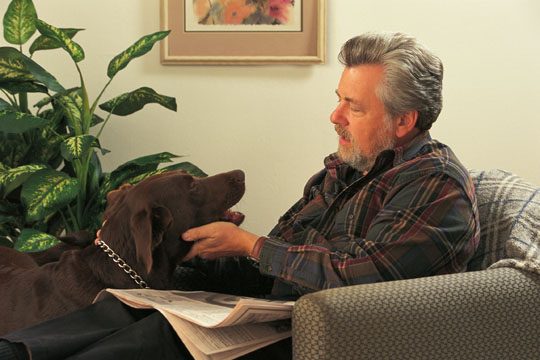 "We pass along to you exactly what the paper charges. The prices have gone up in the last few years," she said.
"Well, how much will it cost," I asked, prepared to hear something along the lines of double what I remembered obituaries usually cost back when I was actually writing them every now and then as part of my newspaper reporter duties. Back then, newspapers ran formulaic, to-the-point obituaries written by their staff writers for free. But if a family wanted to see all of its flowery, lovey-dovey language in print they could buy some space in the classified ad section (usually on Sundays) for about $75 or so in the big city papers. $25-$50 in all the smaller papers. I was prepared to hear the price had, maybe, gone up to $150.
"The paper will still run a free one, if they have space available, but that's not a guarantee," she said. "And the free one will only be, basically, your father's name and age. It might not even mention the time of the funeral."
I could tell she was having a tough time breaking the news about the price.
"If you to write your own obituary, they charge, basically by the word, so the price varies. But the average is around $300, if you don't put it in Sunday's paper. It's a little more if you run it on Sunday."
I was stunned.
The obituary we ended up running was 225 words. We paid $585. Yes, we did run it on Sunday.
When the funeral director mentioned the price, my mother made it clear that she didn't want to have anything to do with running an obituary.
"When I think of how few people actually read that paper anymore, it makes my stomach churn to think that they would want that much money for an obituary," she said.
I'm sorry to say that I talked mom down from that opinion. She relented and agreed to run the obit. And she was the one who wrote the check. While I appreciate her for doing that and am proud of her humbleness in this case (meekness and humility are not natural for either of us. My mom definitely raised a feisty rebel rouser at heart. We have both spent much of our lives learning how to just be quiet every now and then), I am also suffering from buyer's remorse. I'm pretty sure I wouldn't recommend a paid obituary for anyone else – especially not for that price.
Here are a few of my reason for that.
No online presence
I guess I'll start with this: if you do a google search for my father's name, his obituary does indeed come up as the very first link. But the link is to the funeral homes hosting of the obit. The newspaper's link doesn't show up in the first 10 pages of links (that's when I stopped searching). I guess that only make sense. My family paid the funeral home $14,000, and the newspaper only got $585. So I could see why the funeral home would have more incentive to make a better effort at search engine optimization thing in my father's case. But if I'd known that would be the case, my family could have saved several hundred bucks on the newspaper space, for sure.
I just did a similar check of several other friends and relatives who have died in recent years. Same result. Funeral home obituary comes up tops on the list. Newspaper obits are nowhere to be found. Two of those relatives had lived their lives across multiple states and, accordingly, had obituaries published in multiple papers. (I now recall one of my cousins bitterly complaining about the cost of all those obits. I wish I'd recalled that while in the funeral home's conference room with my mother.) You would think that at least one of those obituaries would now show up in an online search. Nope. Not a one. And I even clicked to the 20th page of links!
And speaking of an online presence, I discovered something viscous (okay, maybe the better word is desperate) about the newspaper industry not long after my father's funeral. Curious as to what the obituary looked like on the paper's website, I searched the site for my father's name and found a link to what seemed to be his obituary. But, the link took me to a page that asked me to subscribe in order to read the article.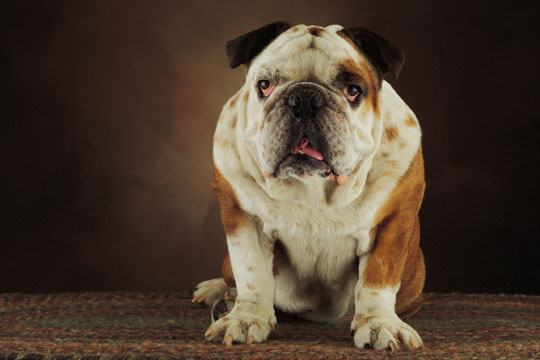 What?
My family paid $585 for an obituary, and the paper only lets subscribers read it online?!
Wow!
I did a quick search online and discovered that newspapers executives and the consultants they hire across the United States have actually urged this practice publicly as a way to save the industry.
"When we took our obits off our free site and asked people to subscribe in order to read them, our subscriptions skyrocketed," one publisher is quoted as saying in an industry journal's article. "That has probably saved our entire operation, or at least bought us some time to adapt to the fast moving world of digital media."
I appreciate this man's candor. But I don't appreciate his (or his industry's) willingness to capitalize on grieving families. Alas, the newspaper industry has, for decades, been much darker and more cynical on the inside than it may appear.
I did a decent job getting word out myself
It turns out that the model people use in my mother's old hometown works pretty well afterall – even in a city 20 times the size. Knowing that very few of my close friends actually read the local newspaper regularly anymore, I took to the streets with Dad's death announcement even though we'd decided to run the printed obituary.
Every bit of feedback I got about the funeral plans – and all of the people I spoke to at the funeral – came as a result of those efforts. I met no one person who said they first heard of Dad's death via the newspaper. I met dozens, however, who thanked me for leaving notes at the two churches that Dad attended in his earlier years, at the recreational centers where he liked to swim and eat lunch, and at several other spots around town. I also, of course, was glad to see the 3-4 friends who drove in from out of town after first seeing the news on my Facebook page.
Yes, with modern social media, and a good bit of stick-intuitiveness in getting around town to visit old friends and old haunts, I found that the old fashioned obituary is actually a big waste.
Many other ways to enter the obit into history's record
As I say, I am a bit ashamed that I talked my mother into forking up the wasted money to pay for the newspaper's obituary, and I think it's worth sharing here the faulty logic I used in doing that.
I told my mother that I thought it was important, especially since my Dad had a love for history that his death be made a part of the common public record that historians of the future will certainly review. The best way to do that, I said, is with a traditional obituary, published in a daily newspaper.
"The local library still cuts out all obituaries every single day and files them under the family name in its genealogical files," I told my mom.
But, I've since learned I was wrong about that. The library stopped doing that at least 2 years ago, a staff member told me.
"You are welcome to bring the obituary to us, maybe on the program the funeral home did for you, and we'll include that in the files. A lot of people still do that," she said. "And these days a lot of historians are just relying upon the funeral home websites more than anything."
Wow. I wish I would have known all that. Silly me. Geez.
Continue To Chapter 12: How to Probate a Will