Back to Info Center
Organizing The Funeral Service

Diary of an Anonymous Funeral Planner - Chapter 5

This is the 5th of a series written by an anonymous man caught unprepared in the expensive web of "death care" in the United States.
After my mother and I had signed on with a funeral home to help us arrange my father's services (at a much exaggerated price as I discuss in all of the previous articles in this series) I suddenly dawned on me that I, as Dad's only son and person who had overseen most of his affairs in the final few years of his life, I was more or less expected to organize the ceremony. This proved to be a hectic-but-thermostatic job. But I learned a few things along the way that will likely be of help to others who find themselves suddenly in my position. (My father had been in excellent health when he died. His passing came because he choked on some food and his roommates could not get to him quickly enough to help. It caught all of us in his family very much by surprise – as many deaths do, of course.)
The Funeral Home Will Likely Be Of Little Help
Looking at the final bill that Bay Shore Funeral Home and Cemetery (name changed) sent my family, I see that we were charged at least $1,600 for "services" the company's staff provided us on the day of my dad's funeral. (This is in addition to the nearly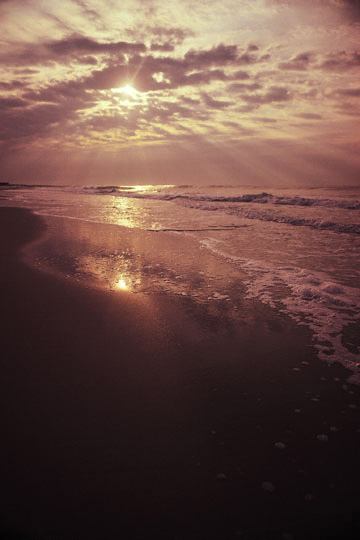 $12,500 other highly questionable charges that I discuss in detail in part 3 of this series.) If your experience is like mine, you can count on the funeral home offer little other than a few very friendly people to speak to you sympathetically for a few days while they wait to collect a huge amount of money from you. Our funeral home sent 4 men to our church on the day of the ceremony to greet visitors and pin flowers on the pall bearers, but members of my church also did that and, in fact, the 4 men, nice as they may have been, became a bit of a burden. Several of us who were busily running around the church in the 2 hours before the service began felt compelled to spend a few wasteful moments engaged in meaningless-but-friendly small talk with these men. That took us away from duties like setting up a video camera, testing audio equipment and even greeting friends who were wondering, for example, whether we were going to be allowing public comments during the service.
I had always sort of assumed that a funeral home would propose, say, a suggested order of service after consulting with the pastor the family had selected to officiate a service. If that is the typical way it works, well, it didn't happen in my case. I took it upon myself a few days before our date of service to ask the pastor to propose an order of service, and he quickly jotted one down on notebook paper. The church secretary then typed it up and sent it to the funeral home who then printed it out for about 200 times the price of what it would have cost the church to produce a program. And that, from all that I can recall, is the extent of the funeral home's assistance in organizing the service. I will admit that I did not ask for much other help, but there are two reasons for that: 1. the church knew my father better than the funeral home. Accordingly, its members were better able to help than the funeral home staff. 2. for the exorbitant prices we were being charged by the funeral home, I assumed there would be more help volunteered (in other words without my asking) by the funeral home staff.
Did we experience courteous, professional aloofness? Or greedy laziness? Unfortunately, I can't be sure.
Your Church Will Likely Be of Great Help
If you are looking for a reason to be active in a church – aside from being excited about celebrating God regularly with friends – I say you might need no other motivation than the help a church family can provide during a death in a family. My family's friends from church proved gracious in ways that I will never be able to document with any justice. Love just pored through these people's spirits as they helped me gather photos to display at Dad's service, arrange for a rather large reception after the service, set up and operate video equipment for the service, and many other duties. And, ironically, a good number of these friends even helped chip in to pay the funeral home bill while refusing all attempts we made at nominal compensation – even reimbursement. I will forever be thankful to my church for all it's great help in organizing this service. God's servants are always an inspiration to behold in action.
Some Duties are More Difficult Than They May Seem
A word to the wise about organizing a funeral: it can be a hectic, harrowing process. Whatever family member ends up being the chief organizer should count on getting very little sleep for a few days. He or she should also make sure to have a good cell phone battery. The phone will be in constant use. That was my experience, at least. Here is just a brief rundown of some of the many things that I found myself dealing with. Even though I had plenty of support from family members and friends in the church, I still found myself in a harried, frenzied state up until about 5 minutes before the service began.
Appointing pall bearers can be a difficult job. In my case, 4 of the six men I decided upon are not easy to reach by phone, so I spent two busy days – in the midst of doing many other things – driving around town waiting at their respective homes to reach them directly with my request. And then there was the question of whether they would be able to arrive on time for the service. Two of them arrived 1 minute before the opening music began playing. I was a bit of a wreck, wondering how I would appoint pall bearers in the middle of a service – one in which I would, myself, be presenting a significant eulogy and therefore unable to do much quiet recruiting in the pews. Alas, it all worked out. The pall bearers did a wonderful job. But it was a stressful job for me.
Another task that proved more harried than I'd anticipated was simply informing people about Dad's death. In this day of modern media the traditional daily glance of the obituaries in the local newspaper is no longer a routine occurrence in many people's lives. So I discovered quickly that getting word out about a death requires a little more leg work than usual. I traveled around to the headquarters of the various civic clubs in which Dad was a active, and I made the rounds to a number of churches where he was a well known face. My informal survey always showed that many had missed the obituary in the paper and were glad I had taken the time to stop by. I made a point to look up dozens of Dads great friends – some of whom he had not seen in years – as well. Most of these people, likewise, told me that they would have miss Dad's service had I not made the effort to seek them out with the sad news. All this work required at least 2 full days of the 8 we had allocated to planning the service. But it was well worth the effort. Many of the people who would have otherwise not known about the service were able to participate actively, giving some well received remarks during the funeral that proved very therapeutic for the audience as well as themselves.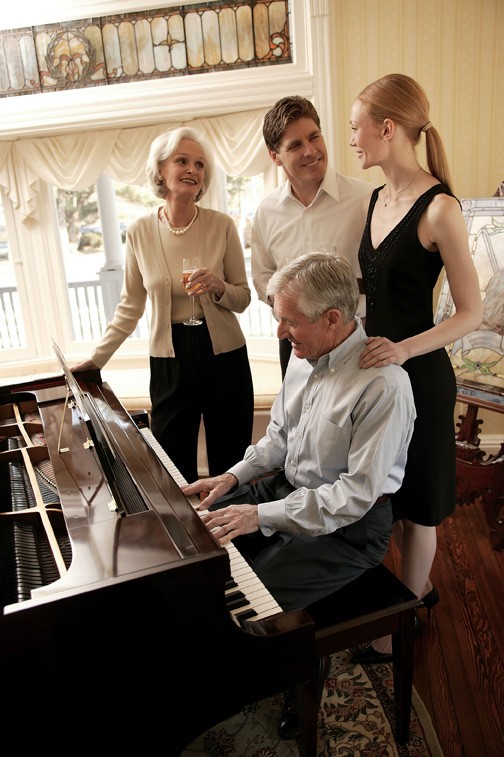 And yet another major stress factor that went in to organizing Dad's funeral was keeping friends and relatives apprised of plans. The exact schedule of events (viewing, service, reception, and burial) came together gradually of the course of three days – and the schedule actually changed at least twice during that period. So that meant a lot of phone calls had to be made. The advent of cell phones and text messaging made this job somewhat easier, but, it also meant that for at least 4 days of the planning time, there was little else I could do by stay on my phone, communicating schedule news to those who were inquiring. Try as I might to delegate some of these communicating responsibilities to others, I found that communicating with the delegates proved to add even more confusion and turmoil to the proceedings. Alas, it seems, the message made it through. Stressful as this job was, I found that, as is always the case, God simply did not let me fail.
A Little Extra Time Was Helpful
All in all, I was thankful that my father's passing happened in the middle of a very busy holiday week. That meant we had strong reason to delay the services until after the holiday so as not to be an undue strain on the resources of the church and the family lives of those who would care to attend.
The extra few days proved to be a blessing.
Had I been rushed into the traditional 3-5 day time table for hosting a funeral service for a loved one, I'm sure a lot of people who attended would not have ever learned of the event in time, and I'm sure I would have let a lot of little details slip through the cracks, just for the sake of practicality. (One thing I'm sure we would not have had was a video tape of the service. That is something that came together at the very last minute and, I'm sure, would have been neglected had the service happened sooner.
All in all, I think our time table of 10 days to prepare for a funeral, while longer than usual, is just about the perfect time.
Hectic as it was to organize, Dad's funeral was a blessed event, thanks be to God.
Continue To Chapter 6: Writing a Eulogy and Obituary