Back to Info Center
Other Cultures and Pet Funerals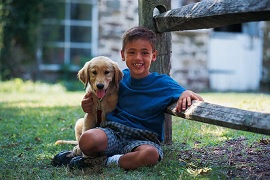 Regardless of age, race, gender, or social status, there is no question that when one loses a companion animal, they are heartbroken, to say the least. It is not uncommon for many pet owners today acknowledge their animal companions as full-fledged family members, often with the same some of the same benefits that the two-legged members have, such as sharing the bed, or even eating at the table. While this may seem far fetched to some, especially non-pet owners, it does not change the fact that when one becomes close with their pet, it can be hard to distinguish the line between what is acceptable for a person vs. what is acceptable for their pet. Often, our pets end up with some privileges that even surpass those of their owners. There are countless stories on-line of individuals who sacrifice their own food, clothing, and in some cases, shelter, for their pets. (One tale on the news recently, of a woman that owned a pit bull dog, is especially touching. There were very little, if no, apartments who would accept her dog's breed, even though the pet was subdued, with no accusations of being violent - a model of good behavior. The woman ended up living out of her vehicle because she would not abandon her treasured companion, regardless of the consequences.)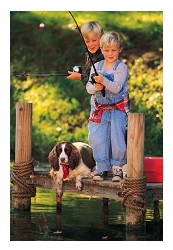 As pet funerals become a common part of American culture throughout the later part of the 20th century and early 21st century, the creation of pet memorials has, subsequently, become a tradition in itself. There are countless cemeteries for pets across the states that hold numbers of elegant and ornate monuments to the beloved companions of many families. While this may seem to be quickly becoming a norm of society - despite the negative feedback of those who memorialize a pet, mostly from the mainstream media - many have wondered about the experience of the tradition in other cultures. Since America is a melting pot of cultures from throughout the world, such questions are a good study in the roots of the tradition of pet funerals in our own culture. So below we list briefly some notes on pet funerals in relation to some of the world's other major cultures and religions.
Other Western Cultures
Our first stop on this exploration of pet funerals and other cultures is other cultures of the Western World – North America, Australia, and Europe. It might not be surprising to learn that in these cultures, the idea of staging a pet funeral is about as common as it is in America, and, while this topic has not been the subject of any major academic study, say, in the realm of social science or anthropology, it is probably safe to hypothesize that the tradition has a very similar history in these cultures as well. No one can say for sure how pet funerals came to be a popular form of memorialization for animals in any of modern western culture, but a good guess would be to assume that the tradition owes much of its rise to the rise of capitalism itself. As memorial industry entrepreneurs across the western world have spotted a demand for products and services related to pet funerals, they have found ways to meet that demand and, in doing so, have helped make pet funerals a common event after the death of any beloved animal. One thing is certain about pet funerals: they are not nearly as popular in the other cultures mentioned next as they are in the world's western cultures.
Islam
Because the regions of the world in which Islam is the dominate religion tend to reject traditions that are most popular in the western world, it may seem surprising to learn that Islam allows pet funerals at all. While pet funerals are not nearly as common as they are in the West, Islam does allow for them, and they are in fact, a part of Islamic religious texts. The Quran, for example, has a number of passages in which animals themselves are said to have practiced a form pet funeral for their own companions who have passed on. In one instance, a crow is said to have accidentally killed its partner and then taken considerable pain to dig up the grown where the dead bird lay and bury the body. This is seen by many in countries where Islam is practiced heavily to be an example of the type of respect that humans are required to show to the animals that have brought emotional comfort to them. As is the case with human funerals in Islamic fashion, all pet funerals culminate in a burial of a pet. Intentionally leaving any body – whether it be a pet or human – to rot or burn is considered a significant sacrilege among the followers of Islam.
Judaism
Judaism, as one rabbi puts it in an informal online posting answering questions from members of the faith, "does not offer much for commemorating the passing of an animal." This is not because the Judaism does not recognize or encourage the special, emotional bond that exists between men and some animals, the rabbi points out. In fact, it seems, in many ways to be a potential over site that has persisted for centuries. The rabbi points to numerous instances in which the Bible, beginning with the Book of Genesis exhibits great respect for animal life of the world and, in fact, teaches humans that they can learn much from the animals of the world – all of whom are representatives of God in their own right. So, while the religion is largely officially silent on the matter of pet funerals, anyone living and practicing Judaism is at least informally encouraged to stage one with respect and dignity as the occasion warrants for a lost pet.
Buddhism
Our final look at other cultures and pet funerals takes us to the regions of the world in which Buddhism is the dominant religion of the cultures. As with other cultures we've discussed, Buddhism does not discourage pet funerals, but it is not necessarily encouraging of them either. It seems surprising that pet funerals are given this almost indifferent treatment in Buddhism since, after all, Buddhism teaches that animals are reincarnated souls of beings that were possibly once humans in earlier days. It is for this reason that, when practiced, pet funerals among Buddhists are quite formal, dignified affairs that bring about all the pomp and ceremony that is common to funerals for humans. The only curiosity is that this sort of pet funeral is not practiced more commonly among Buddhists.