Back to Info Center
Our Best Friend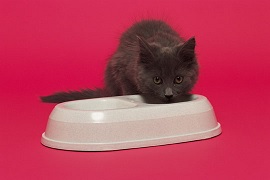 In our fast paced world, it is not uncommon to feel as if our 'to do' list of small chores and tasks seems never ending. There is virtually always something that needs fixing, finishing, or starting, around every corner, and many have fined tuned the art of multitasking. It goes without saying that one can barely have time for themselves, let alone to spend building relationships and friendships. The days of old where families, even extended families, remained living in the same area, where the lack of technology kept everyone on first name basis with one another. Life now demands that parents live in separate cities from their children, and families get together, perhaps, only once every few years. It is actually very common place, in today's word, for husbands and wives to be apart weeks at a time, as job duties call them away from home for lengthy periods. It can be safely said that the rise in technology has, in a way, resulted in a busier life style for many, as we work or go to school to be able to afford basic luxuries, which in turn, take more revenue to sustain. This means that the more we want, the more we must work, and the less time we have for ourselves and our loved ones. For this, among many other reasons, pets have become a fulfilling and comforting addition to many homes and families.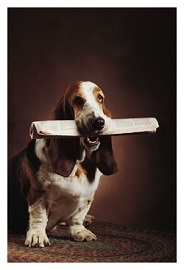 Referring to, or more appropriately acknowledging, a pet as a 'best friend' is certainly a sign of the times in America. As today's society becomes more and more complex, human relationships have less time to develop, which can leave many to feel a significant void in their lives. Even those who are fortunate to have many friends and relatives find that parts of their days can seem empty, as everyone must handle their own lives and responsibilities. One of the results of this change in society has resulted in many individuals, young and old, reaching out to their companion animals for the companionship that many people were once able to experience with other people. (It is interesting to note that, in scholarly publications about pets, the word 'owner' is omitted and 'pets' are typically referred to as a companion animals. What else would you expect to call our best friend? Moreover, friends are not "owned, particularly not our best friends.) One of the most amazing discoveries in this change is that pets, regardless if they are a dog, cat, bird, fish, or even an unusual pet, are often ready and willing to fill in that role, and many not only succeed, but strive at being that source of comforting companionship to their humans.
What is even more astounding than our need to reach out to another species for the type of comfort that was usually only found in other members of our own, is that the benefits of owning a pet often greatly surpass the responsibilities. In fact, while a pet offers the most obvious benefit of entertainment, they can also affect us on a much deeper level. Recent studies have found that owning a pet can help greatly with mental and emotional distresses such as depression, anxiety, and insomnia, but they can also physically improve our lives. The American Heart Association has found that those who own pets, especially dog owners, are less likely to have issues with heart disease. While this alone is quite impressive, they have even found that those pet owners are also linked with a greater longevity. Owning a pet not only provides us with that much needed distraction from the hum-drum of our daily lives, but also gives us a set routine in our day, and for those who must frequently exercise our animal companions, introduce physical activity to our normal lives. Pets can also help individuals that are shy or introverted, providing them with a small source of interaction, which can certainly go a long way in building self-esteem and confidence. Dog owners know first hand what a great icebreaker walking our four-legged buddies can be, as they easily attract children, other individuals, and fellow pet owners. Even pets that remain indoors, such as birds or fish, can provide a way to connect with others, and we have a topic that we can share or discuss in length. Above all, pets provide a constant source of love, companionship and comfort to us when others are not able to. Additionally, pets that we become especially close with, such as cats and dogs, often are very perceptive, and can react to the mood we are in almost immediately. When we need a comforting hug after a long day, a pet will offer their furry shoulder to rest our heads upon, or when we are celebrating a happy moment, they will also be there to share in the excitement. Indeed, owning a pet brings benefits to many different aspects of our lives, which answers many questions as to why we can become so attached to a pet, and in turn, why it is so hard to lose a pet that we become close with.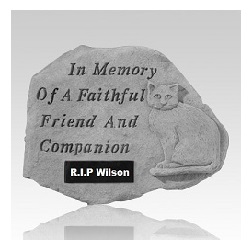 It certainly goes without saying that no words can describe the heartbreak of losing a cherished companion animal. Many, understandably, find themselves in a profound state of grief after the passing of their pet. It is actually quite commonplace for individuals to look for different and dignified ways to commemorate of the lost companion. After all, why wouldn't we want to celebrate the life of a true friend that improved our own well being and provided us with unconditional love? As an offshoot of the memorial industry, many companies even funeral homes that sell human memorial products and services now also offer similar products and services for pets. What better way to say goodbye to our best friend than to adorn his grave with a elegantly designed pet grave maker, complete with his name and even an epitaph?. Or, perhaps, a special pet cremation urn molded into a shape that will bring our best friend's memories alive for the ages? Some even keep a small remembrance of their pet close to their heart at all times through a pet urn necklace.
To display this relatively new and growing line of memorial products for our best friend, large, elaborate pet cemeteries have sprouted up across America in recent years. One of the largest of these is in Los Angeles, and it houses the cremated remains of some of the most loved of our best friends, the hundreds of special animals who have starred in well known television shows or movies since the 1930's. Today's pet cemeteries are typically very well maintained as strictly as those for humans and are often considered major tourist attractions for their respective towns.
While the temptation is often great to treat our best friends to the best memorial service that money can buy, glamor and expense are not always required to create a sufficient memorial. When one of our best friends dies, many people simply gather a few supportive family members and friends around a backyard display and share a few happy memories of their lives with their best friend. Such a tribute to our best friend can be just as valid, if not more heartwarming, than even the most elegant, expensive of tributes and displays. One of the main functions of a pet memorial is to create a tribute to the life of a beloved member of the family, as well as offer us a place of repose, where we can go and reminisce over the memories they left us. Regardless if the memorial is a large or small tribute, the main and most important feature is that it will honor and preserve the memory of a truly remarkable companion.