Back to Info Center
Pet Cemeteries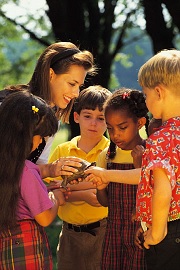 In our day and age, it can be difficult to keep up with friends and relatives, especially when they are not in our immediate area. It is not uncommon to go weeks, even months, before seeing friends and family, which can certainly put a strain on the relationship that we share with them. It can be difficult to manage our work and/or school schedules to catch up with getting rest, let alone with those that we love. While this is common for many, it can leave us feeling lonely when we finally catch some downtime, which is why many welcome a companion animal into their lives. When we open our homes to a pet, it can be no time at all before they work their way into our hearts as well. A pet often becomes a treasured companion for many, bringing love and comfort to us every moment they can. We create strong bonds with our companion animals because they fill a void in our lives that we may not even have noticed before. They provide us with their company, which can often have a calming effect in our otherwise, hectic worlds. Anyone who has lived with, and subsequently loved, a furry (or scaly) friend, can attest to how close we can actually become with them, something that we don't fully realize until after they must, unfortunately, leave our sides. It is not uncommon for individuals to be shocked by the profound grief that is experienced after the loss of a companion animal, and for good reason. A pet, as mentioned before, serves as a constant source of comfort, companionship, joy - and above all - love, in our lives; when that constant is removed, we lose that source of positive influence, leaving us feeling lost, sad, and usually, lonely.
Many feel a strong need to memorialize a pet after their passing, and doing so can actually be very beneficial to the grieving process. When we create a tribute, we both preserve the memory of the pet, and everything that they brought to our worlds, but also provide ourselves an area where we can go and pay our respects to the treasured friend. Many find that creating a small tribute to the memory of a lost companion in their own homes or backyards is very comforting, but others are afraid that such close remembrance will be a reminder of the loss, rather than of the memory of the pet. Alternatively, it is not uncommon for individuals to not be able to create a small memorials in their homes, or inter the pet there, especially if they live in an area that they don't privately own. For these cases, a pet cemetery may be just the solution. Cemeteries for pets are areas that are dedicated to house the earthly essence of our lost companion animals. While a pet cemetery can offer that area of repose for a treasured companion, one should tread with care when creating the arrangements, and be sure that they know all of their options and information of the designated space they acquire. One of the most famous pet cemeteries in American history makes it clear that what a website for entrepreneurs says about pet cemeteries is true, "You definitely shouldn't get into this business without a lawyer constantly at your side."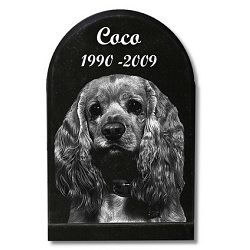 The Aspin Hill Memorial Park in Maryland (near Washington D.C.) is home to more than 40,000 animals and was once a top tourist attraction in the area - and that's saying a lot in the Washington D.C. area. In 2005 there were plans even to build the nation's Pet Hall of Fame on the site in order to better promote the memories of some of the more famous animals memorialized on the grounds. (Among others, Petey from the Little Rascals and Hubert Humphrey's beloved dog are buried on the grounds many other pets of well known American politicians are there as well.) This museum would be so elaborate and thorough that it would even include a Medical Rats Memorial, devoted strictly to the thousands of furry rodents who have given their lives so that doctors and scientists can have a better understanding of the physical world. But all that is on hold thanks to lawsuits which were reportedly settled in 2007 but which still threaten the very existence of this most beloved and cherished of pet cemeteries. The cemetery, which was founded in the 1920's, remains largely inactive and its future is still anyone's guess, as weed continue to grow unchecked, and once-glorious pet memorial markers deteriorate, fade, and even fall to the ground.
Here's the story of the plight of one of the most famous pet cemeteries ever built.
Aspin Hill was built in the 1920s and enjoyed several decades of growth and prosperity until it was purchased in 1988 and donated to the activist group the People for the Ethical Treatment of Animals (PETA). That organization, which has always been divided internally over whether pet ownership is in fact ethical, maintained the property nicely, but did not expand on the cemetery's growth. Finally, PETA moved its national headquarters from Maryland to Virginia in 1996 and had no reason to continue owning the cemetery. It sold the property to a group that promised to do more than just maintain the property. Plans were to build the Hall of Fame museum, begin marketing the cemeteries services again, and to just restore the vitality and growth that had been such a key part of the cemetery for most of its existence.
Well, the new group quickly came under investigation by Maryland state officials, and the state denied its permits as a non-profit organization. This change in the status of the group affected the sale because, in the cemetery's deed was a requirement that the property always be run by a non-profit group. So that meant a lawsuit between the original owner, the one who donated the land to PETA and the new owners. In late 2007, the original owner won her case in Maryland Court, but, as of this writing, the two people who were leaders of the group were still living on the land, and it was unclear if they intended to appeal their loss in court.
While the legal battles come to a final close, the property remains largely unimproved, and many people are upset about that. Some volunteers have reportedly made their way onto the property at night to do what they can to tidy-up the cemetery. But, this piece of property is one of the largest cemeteries (pet or otherwise) in the world, so maintenance is not easily done by volunteers - especially under the cover of night. The winners of the lawsuit promise that, once the dust is settled, they will restore the cemetery and get back to the promises of growth. In the meantime, Aston Hills remains neglected. For many across America, that is a very sad thing.
While this story is enough to make anyone second-guess their option to have a pet interred in a cemetery, it is just an example of what can happen to these special grounds. Even cemeteries for people switch hands, and some, especially those in rural areas, end up in the same state of neglect. Once again, we recommend to go into the arrangements well prepared with both information of the business or organization that owns the lands, as well as the options available for the grave site. Do not be afraid to ask questions, as any ethical group will be happy to make sure that no stone is left unturned. Many are pleasantly surprised at the great comfort, and sense of closure, that comes with providing a beloved companion with a dignified - and well deserved - final resting place, especially when they finish the area with a befitting pet memorial. A pet cemetery can help create a dignified area of rest for an unforgettable friend, and will become a place to visit for many generations to come.