Back to Info Center
Pet Keepsake Jewelry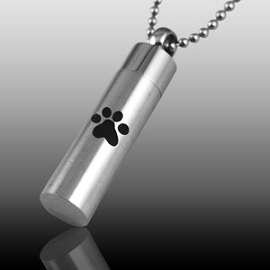 Cremation has quickly become the sought after form of disposition for many families who have, unfortunately, suffered a loss. While the history of cremation can be somewhat controversial, throughout time, the actual practice has proved to be not only an acceptable way to dispose (excuse the term) of the body, but even a hygienic one. Individuals or families choose to have their loved one (whether person or pet) for different reasons. Some require cremation to help honor certain religions, while others find that, simply put, it is a less expensive way to help memorialize the lost person, which is certainly important to consider when arranging and planning a funeral or memorial service. The rapid popularity of cremation is definitely reflected in the death care industry, which now offers a vast array of ways to incorporate cremation ashes to create breathtaking and unforgettable remembrances.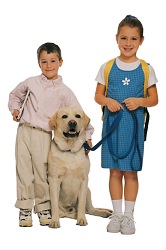 Just as cremation is becoming more and more sought after for people, pet owners are finding that this form of disposition is very beneficial when handling the loss of a pet. There are no words that can describe the grief felt at the loss of a beloved companion animal. Pets are more than just an entertainment to us, but instead, treasured friends that cannot be replaced. That is why when one is called away from our world, the void that is felt in their absence is all but palpable. Our pets are often a great source of comfort to us, consoling us when we are sad, or even cheering us up when we are upset. We find ourselves missing even the tedious tasks that we preformed for them, such as cleaning their living area, or walking them on cold, rainy days. The little things that they do which brighten our worlds can certainly go a long way in enriching our lives, and many are afraid that that zest will never be felt again, or worse, that the pet will eventually be forgotten in time.
Pet keepsake jewelry is a collection of beautiful pendants, necklaces and other pieces that capture, pay tribute too, and preserve the precious memories that every loved pet leaves behind. These wonderful pendants, just like standard cremation jewelry keepsakes, feature a discreet chamber in which a small memento can be placed. This both creates a tribute to honor the pet, as well as a remembrance of them that we can keep close for comfort, at all times. This jewelry, however, features a number of whimsical, elegant, and above all, comforting pet themes, which stand as a small yet strong symbol of the love shared with the pet. What is, to many, the most beautiful feature of this jewelry, however, is that it holds a small remembrance of the pet, close to the heart at all times. This allows grieving individuals to reach out to the pet, whenever they feel that they are alone, or just miss them. While it can be hard to understand how this is comforting to those who have not experienced such a loss, being able to feel as if a small part of our beloved friend is close to us can be one of the most heartwarming feelings during the mourning period, and even well after.
Additionally, among its many functions as part of the healthy grieving process that any animal lover experiences at the death of a pet, pet keepsake jewelry serves as a comforting reminder of what many believe is the afterlife world of all pets. The legend of Rainbow Bridge says that when a pet passes away, they get to go to a beautiful meadow full of other lost pets, with whom they can frolic and play, until that one faithful day. When that day comes, the pet's owner crosses the same bridge on the way to heaven, where they get to be reunited with their lost friend. When the two are together once again, they can go into heaven, where they will spend the rest of eternity.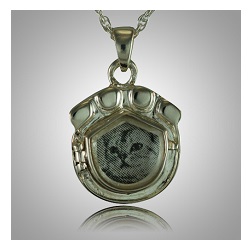 Pet keepsake jewelry help bring this legend to life and assure it stays in mind for a grieving pet owner. Pet cremation jewelry serves as a constant reminder that owner and pet will, one day, be together again, and when that time comes, they will never be separated again.
Because pet cremation keepsake jewelry can create associations like this, experts say, pet cremation jewelry, as well as other permanent remembrances such as pet grave markers and pet cremation urns, can be an wonderful tool to help cope with the loss of a treasured companion. It is important to recognize that the difficult emotions we feel following the loss of a pet are our body's and mind's normal reaction to the loss, and they should be acknowledged. Accordingly, many pet owners have found pet cremation jewelry to be a particular comfort, as cremation of a pet can sometimes have the air of finality that can difficult to accept. Their ability to keep a pet's memory alive in our own, with a physical reminder such as a piece of jewelry, can be very comforting, as we realize that even if the pet is gone, the love and memories they left us will be there forever.
Pet keepsake jewelry is available in a wide variety of shapes, sizes and materials. From wood to glass to metal, there is a piece of pet cremation jewelry available for every pet owner's taste and every pet's personality. Pet cremation jewelry can be designed to house small portions of the remains of a beloved pet, or a special remembrance, such as crushed flowers, or earth from a favorite location, or even the grave site. Some pendants, such as that to the right, feature a small frame, similar to a locket, or can even be etched with a photo of the pet, to hold a visual remembrance of them as well. For those who are not comfortable wearing the pendant, or only wish to wear it for special occasions but are not sure how to store it, a pet display case can be very helpful. These cases are small, glass domes that set onto a metal or wooden base, and feature a small hook, onto which the pendant can be hung. This allows the pendant to be displayed in a dignified manner, as well as protected from being misplaced or scratched by other jewelry.
The loss of a pet can be one of the most devastating events to face, after all, for many, pets are people too. Beautiful keepsakes, such as piece of pet cremation jewelry, can help honor their memory, and in a way, bring us a small amount of the comfort that they always provided.