Back to Info Center
Pet Loss & Pet Grieving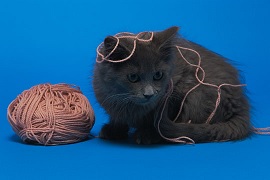 Losing a pet is never an easy ordeal to face. It is not uncommon for pet parents to forget that their beloved companions will not be able to live as long as we do, and when the time comes for them to depart, we can certainly be overwhelmed with a profound sense of grief that is unexpected. Just as many non-pet owners may think, those who have lost a pet often feel ashamed of the immense sadness that losing the pet causes, and many even suppress their grief, thinking it unacceptable to mourn for an animal. The truth is that the loss is painful because we develop strong bonds with our pets, and for good reason. A pet is a friend who will always be there to lend a shoulder to cry one, celebrate a joyful moment, or simply provide companionship that is truly comforting. We love our pets because they enrich our lives, and can even change our perspectives. Studies find that pet owners are less likely to suffer from emotional disorders such as anxiety, depression, insomnia, among other issues. This is because pets provide us a reliable source of love and comfort that is difficult, if not impossible, to find in members of our own species. This just goes to show the powerful affect that owning a pet can have, and just some of the reasons why we feel their loss so deeply.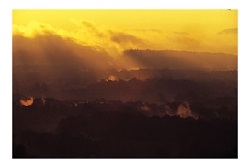 No matter what the circumstances, losing a companion animal can be a traumatic experience, and care should be taken to assure healthy grieving. First, recognize that, after losing a pet, it is natural to feel sad, and it is certainly ok to cry or express your emotions, despite what society may be inclined to say indirectly. In fact, artificially holding in tears after losing a pet can have a negative impact on mental health. Always remember that the feelings you have toward your pet are valid for a reason, and no matter what they are, no one has the right to judge you negatively if losing a pet makes you want to cry or grieve. With that said, it is important to remember, especially if other members of the family are also grieving the loss, that anger is a normal reaction to grief, but that it is also simply part of the healing process. In other words, we may feel angry and a small issue may cause us to lose control of ourselves and indulge that anger by yelling or being destructive. It is not uncommon for individuals who are mourning a loss to lash out at their family, friends, or even those who they felt were supposed to ensure the health of the pet, such as veterinarians. While that is so, it is important to remember that this anger is an emotional response to the grief, but not necessarily intended at those to which it ends up being directed, such as a specific person, or even oneself. It is normal to feel this anger, but before allowing it to consume us, recognize what you are really feeling. Often, many substitute anger for sadness, with the idea that if they rant or yell, they won't have to suffer the sadness of the loss. This is incorrect, as making ourselves angry will only prolong the grief because it does not allow us to process the other emotions that are part of a healthy grieving period, and can, in turn, cause more issues rather than healing. One way to help deal with anger is writing down the emotions, or feelings, that one is having, and simply throwing the paper away when they are done. The act of throwing out the note is a strong symbol of how we can 'throw out' the negative from our bodies and minds. Others find that participating in fulfilling hobbies or physical activities, such as painting or jogging, can be a wonderful way to express, or cope with, the many emotions that we deal with after a loss, including anger and sadness, and will provide a 'safe vent' for these feelings.
It is very important not to rely on negative influences or crutches during the grieving process, such as drug use or self-inflicted injury. These practices will do nothing but prolong the grief, and can even, if not certainly, lead to emotional or metal disorders. Destructive behavior to oneself or others is never the answer to coping with a loss, no matter what the circumstances. If one finds themselves really struggling with coping with the loss, do not be afraid to reach out to receive professional help. Many find that participating in therapy or seeing a professional is the best step that they can take in taking back control of their lives. There are also several pet loss books, that share accounts of others experiences and reactions to the loss of a treasured companion, which can certainly be very informative.
Though some in our modern society may consider pet funerals to be silly, they can be a great help in easing the pain of the loss of a companion, and you should therefore consider hosting one if you are so inclined. That is not to say that the ceremony needs to be elaborate. A simple gathering of supportive family members around a small, backyard memorial display will typically work just fine. At the gathering, all present can be invited to share funny stories involving the lost pet. Laughter and remembering fun times will make losing a pet a less painful tragedy than it might otherwise be. Whether the pet is in tact or cremated, their essence can be interred in part of a small memorial ceremony, which can be very effective in helping bring closure to the loss, and moving forward in the process of mourning. Many also find that creating a tribute to the pet is a wonderful source of closure, as they are assured that the pet will not be forgotten. Anything from creating a small memorial, with a grave markers for pets or headstone, to collecting small remembrances of them in a small box (which can be revisited at any time), can help to preserve their memory, and ease the troubled heart. Some individuals prefer a small remembrance that can be taken with them at all times. These keepsakes can range from a glass touchstone that has a small amount of ash permanently inside to a piece of memorial jewelry that will hold a small remembrance. Pet Urn Necklaces are becoming more and more popular, as they hold virtually any small token, such as cremation ash, earth from a grave site, or even a small lock of fur. The variety of styles and designs this special jewelry is offered in is even more impressive, as it allows for a truly befitting tribute to a truly remarkable companion to be created.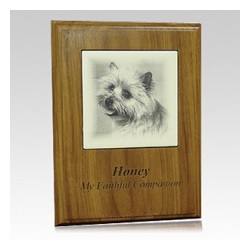 Many people, after losing a pet, have been known to wonder and ask if, perhaps, their veterinarian may be able to help them with the grieving process. The answer is, it's worth a try. Veterinarians, while not trained in mental health fields of which human grieving is a part, share a pet owner's love of animals in general and most are, very likely, pet owners themselves. In addition, they, by the nature of their work, see others experience the tragedy of losing a pet, first hand. So, a veterinarian is, certainly, worth consulting after losing a pet. Do not be ashamed to ask for an appointment with your veterinarian after your pet has died, for he or she may have some nice ideas for ways to memorialize your pet, or may be able to lend a sympathetic ear. In fact, a family once shared with us that after the loss of their dog, their veterinary clinic mailed them a very heartwarming sympathy card that was signed by all of the staff. This was very comforting to them, as it helped them see that they were certainly justified in grieving for their lost companion. While a veterinarian may be able to help with the loss of a companion, one should still take special care to remember that your veterinarian is not trained in matters of human psychology. So, while his or her ideas may be of use, they should not be confused for sound medical advice regarding any mental illness you may be suffering.
There is no length of time that the grieving period should be, as everyone experiences and processes loss differently. If one finds that remembering the happy memories their pet left behind bring joy rather than sadness, they should certainly not feel bad or guilty. This simply means that they are finally accepting the loss, and moving forward in a state of peace. In fact, dwelling on the negative memories of the loss, or how we could of changed the situation will only make the grief worse. Some individuals deal with grief rather quickly, while others may still feel pangs of sadness upon remembering their friend well after the actual loss occurred. Many find that they 'relapse' into grief during the mourning process, which is normal as well. Again, concentrating oneself on positive and fulfilling activities can be an excellent use of the 'empty' time that we feel in the void of the pet's presence. Eventually, one will be able to remember and reflect upon the memories of the pet without feeling sadness, and may even find themselves left with a warm smile while recollecting those memories. We feel that our pets provide us with such great love, that their memories will eventually fill the void that their loss left in our hearts.
Many consider getting a new pet after the loss of a treasured companion. There is no length of time that one must wait to get a pet, but it is very important to remember that there is no substitute for a lost companion, as they are all unique individuals. Even if a pet looks nearly exactly like the lost friend, they will still have different characteristics and reactions to commands. It is unrealistic to expect a pet to be a replacement to any lost companion, and one should, instead, embrace the characteristics and personality of the new pet. Also, if one does not feel they are ready to accept a new pet into the home, or have a home with other pets, then it may be ideal to wait before getting a new pet. Even other animals will be affected by the loss of a companion, and therefore, should be given time to grieve, and adjust to the loss. With that said, if one feels that they are ready, and up to, the challenges of a new pet, and are certain that the new companionship will be helpful during their mourning period, then a new pet can definitely make a welcome addition to the family.