Back to Info Center
Pet Memorial Advanced Planning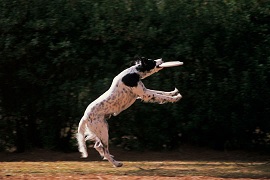 It certainly goes without saying that planning for the end of your beloved pet's life is not a comfortable thing to think about, let alone talk about. It is a sad fact that our treasured companions cannot stay with us as long as we would wish. Often, we do not take into consideration that our pet will eventually, depart our world, and when that time comes, having a plan of action can be very important. Many prefer not to think about the passing of their pet, and for good reason, but while this is ture, experts say it is a smart topic for any family to discuss – even when a pet is young and healthy. Planning a pet memorial can also be very beneficial when one is faced with the loss a companion animal, such as if the pet is older and in deteriorating health. Here are some things to think about regarding advanced planning for your pet's memorial, as well as some insight into how pre-planning a pet's memorial can be beneficial while grieving their loss.
Advanced planning of a pet memorial can be a great way for families to assure that they do not take for granted the great times they share with their pet. While it may seem contradictory to the task at hand, acknowledging that a pet will not live as long as we do, and that eventually we will face life without them, can help us gain a perspective that we may not of had before. It can help one see how much they rely on the pet emotionally, which, in turn, can help brace oneself for the time when that 'crutch' is gone. Many pet parents, especially those who have suffered the loss of their companion, know how easy it is to bond with an animal, and the grief that is endured after that part of our lives is gone. Putting a good deal of thought and discussion into exactly how your pet will be remembered can certainly help everyone in a family appreciate their time with pet to the fullest extent. This kind of thinking can result in more pictures being taken of a pet, more time made for carefree days of Frisbee catching at the beach or park, and the true appreciation of fending off a face full of licks.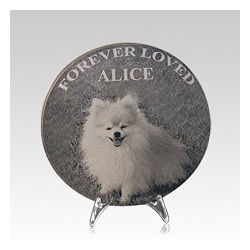 Just as pre-planning can take a great weight off of the shoulders of those who are facing the passing of a loved one, advance planning for a pet memorial also helps relieve a good deal of stress and other difficult emotions that may come about at the death of a pet (and especially as a death becomes eminent). Knowing exactly how a pet's body will be disposed will prove to be a great comfort as important decisions must be made – such as whether or not euthanasia should be applied. In fact, many who have pre-arranged how a pet will be handled after their passing are able to 'let go' of the pet with greater ease, which can be a blessing in disguise. There are often stories of individuals who try to prolong the life of a beloved companion, even when their glory years are long past, and they experience more pain than pleasure in their waking life. It can be easy to fall into this frame of mind, as one only wants what is best for their pet, but not recognizing that the pet is not able to appreciate the efforts can be just as damaging as neglecting them entirely. It is definitely needless to say that deciding to euthanize a pet that is truly loved is difficult, especially when a bond that has grown over a matter of years, possibly even a decade or two, is shared. While that is so, extending their life is not necessarily the answer, and pre-arranging how they will be memorialized can certainly help in giving them the peaceful rest that they deserve. Being able to concentrate solely on those sorts of difficult decisions – with the peace of mind that comes from knowing what exactly will happen after a pet's death – can lead to a much more comforting experience for any family faced with the loss of a treasured fur-ever friend.
Finally, many people choose to take their advanced memorial planning for their pets to an even further level – they include such arrangements in their own pre-planned documents. Experts particularly recommend this approach to assure long-term care for pets after their owners have died. It can also be very comforting for one facing their own passing to know that their beloved companion will be taken care off after they depart. (Thousands of animals are euthanized each year in shelters because, simply, their owners died without leaving instructions for how they should be cared for.) Some would even argue that such arrangements are necessary, especially when it is a pet that will live several years, such as turtles or parrots. It is most certainly a comfort to all involved to know how exactly a pet will be treated after his owner is gone, but also how the pet will be remembered.
To assure that your pet is cared for properly upon your death, experts say it is important to establish a "pet trust" as part of your will and other final documents. Pet trusts can be established in a variety of forms, and many can be added inexpensively to an existing will. These documents spell out (and usually allow funding for) the proper care you wish for your pets, but they can also, of course, explain exactly how a person wants his or her pet to be remembered. (Many people still practice the tradition of having pets buried or scattered near their own grave sites. This is an off –shoot of the original practice in which pets of the dead were often buried alive with the bodies of their owners). Some even go so far as to select and arrange the information for a pet grave marker or other memorial, which can make deciding the details of such a tribute all the easier.
Pets are a big part of our lives, and they deserve to be remembered in style. Pre-planning a pet memorial is a great way to assure that happens.