Back to Info Center
Purchasing Tips for Cremation Ash Jewelry

Cremation Jewelry from us costs hundreds of dollars less than cremation jewelry offered by other dealers, and it meets all of the highest of the death care industry standards. Our Cremation Jewelry Pendants are designed to be among the most beautiful of all your possessions and to preserve your loved-one's memory with beauty and dignity.
Cremation Jewelry serves to help families cope with their losses. Experts say, especially for people whose bodies have been cremated, having a special place in which to specifically remember a special person is important for the emotional health of people who have lost loved ones. Sometimes, however, in cases in which cremated remains have been scattered over some special place, a permanent memorial location is, impractical or even impossible. Cremation Keepsake Pendants then, can become the special, permanent memorial that psychologists say is so important to those going through the grieving process
But, besides its emotional value of these remembrances, cremation pendants can also be, simply put, beautiful pieces of jewelry. Cremation jewelry comes in a wide variety of styles, shapes, colors and even materials manufactured by skilled craftsmen. The styles of cremation jewelry have names that describe their beauty: Quartz Crystal Cremation Jewelry Pendants, the Transparent Crystal Cremation Pendant, the Prestige Cylinder Figure with Cremation Pendant, the Prestige Amethyst Cylinder Cremation Pendant, the Glass Cylinder with Filigree Casing Cremation Pendant, the Cylinder with Silver Heart Cremation Pendant, the Cylinder with Gold Heart Cremation Pendant, the Urn Vessel Cremation Pendant, the banded Vessel Cremation Pendant, the Plated Vessel Cremation Pendant, the Cylinder Tube Cremation Pendant, the Etched Cylinder Cremation Pendant, and the Plain Cylinder Cremation Pendant.
These are just some of the varieties in which cremation pendants are available. Cremation jewelry can also accommodate many religions. They can be crafted into the shape of crosses, hearts, cylinders, and many other designs. People of the Catholic faith can even find cremation jewelry included in a traditional string of rosary beads. Simply put, when it comes to cremation jewelry there is something available to perfectly memorialize every loved one.
For those who prefer a traditional urn, cremation jewelry is a good complement. Some prefer to have the ashes dispersed in a special place. Cremation jewelry is a good way to accommodate the wishes of a loved one and still keep a personal keepsake. Grieving is a normal and necessary process for the survivors, and cremation jewelry provides a comfortable way to remember a loved one any time and any place.
There are other ways cremation jewelry may be utilized. Memorial jewelry is commonly used to store locks of hair of family members whose bodies have been buried. Perhaps a picture in a locket would be desired. Custom engraving may be done with special words or passages and makes the perfect memorial choice.
Cremation jewelry is a relatively new arrival in the constantly evolving memorial products industry. Basically, cremation jewelry is a small pendant or charm that has an opening, through which you can place cremation ashes of a loved one. While cremation ashes is the most popular use for these special pendants, many, especially families who did not have a loved one cremated but still would like a keepsake to keep close at all times, place dried ceremonial flowers, hair, or even earth from the grave site in this jewelry. The possiblities are endless, and many even use these pendants to commemorate other special events, such as births or even weddings, but for our purpose, they are used to create a small memorial remembrance of a lost loved one. Many find that these ash holder charms are exactly what they need to help them cope with the loss of their loved one. In this day and age, in which more and more people are choosing cremation, having a piece of a beloved family member close at all times can be a great comfort, especially for many people who may otherwise be uncomfortable with the idea of cremation and the accompanying scattering of ashes.
The availablity of such special tributes is as much a comfort as it is a great example of what has happened in the memorial industry since the days when monopolies of funeral homes and cemeteries (many of which still do not offer cremation jewelry to their customers) have been largely broken: creativity and competition have made products like cremation jewelry available routinely and abundantly. Now, there are extensive options available to anyone who is interested in these elegant pendants and charms, and the options grow by day. Cremation jewelry comes in a large variety of styles and types that are usually broken down by categories, such as heart pendants, cross jewelry, and even nature cremation keepsakes, and people have been known to use it in a variety of ways (from flashy, public displays to privately hiding it beneath their clothing). Some even keep their special pendant displayed in a small jewelry dome, in their home, so that the pendant is always close, and always safe, and only worn on special occasions. While this is an option for most any piece of cremation jewelry, many of the designs this jewelry type offers are usually small and simple enough to be worn on any occasion, whether it be a special event, or simply as part of an everyday wardrobe. We would like to take a moment to mention that while this jewelry can be worn everyday, we do not recommend showering, bathing, or swimming with these peices, and because of their important contents, we usually don't recommend wearing them during physical activities in which the jewelry can be lost. Here is a summary of what anyone interested in the idea of cremation jewelry will probably find useful knowing.
Cremation Jewelry Types: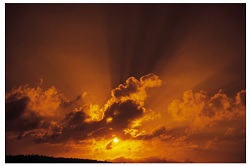 Cremation jewelry, or keepsake pendants, come in many different forms, almost as many as traditional jewelry, in fact. Cremation jewelry can be inexpensive -- many popular pieces sell for $25 or less, or it can be an elegant 24 karat gold piece that costs hundreds (or even thousands). There is, as with most everything else in the death care industry, truly something to perfectly memorialize every person and to satisfy every taste.
One of the most popular forms of cremation jewelry, also known as ash holders, came from a simple idea of screwing beautifully crafted pewter designs atop a small glass bottle in which a teaspoon or so of cremation ashes are stored. These pieces are inexpensive enough that many large families choose to buy relatively large quantities and distribute a loved one's ashes to many different family and friends who live in a variety of locations across the globe.
But that is just the beginning of the types of cremation jewelry available. Small metal pendants that feature a discreet storage place for cremation ashes are yet another popular type. These pieces are typically available in sterling silver or gold (or a combination of the two) and in a large number of shapes and sizes. Smaller ones are often a quarter of an inch or less and will fit nicely underneath a person's clothes so that no one else will have to know that a loved-one is always close at heart. Larger pendants will not necessarily make for a comfort fit beneath one's clothes, but they do have a fashionable look that does not call attention to their contents. And, no matter whether one chooses a large or small pendant, these pieces of cremation jewelry are available in hundreds of different molds -- everything from butterflies to crosses to seashells -- and one is surely a perfect fit for memorializing your precious loved one for the ages.
Cremation Jewelry Uses: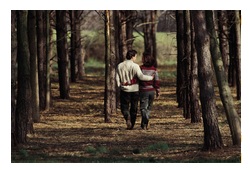 Most cremation jewelry is designed to be worn as a chain on a necklace the way most any pendant would be. But that is not necessarily the only option for use. Cremation jewelry can also be displayed in special containers such as glass domes that fit nicely in just about any interior decor. Many people use these domes as a more or less permanent storage place for their cremation jewelry pieces, only removing the pendants to wear on special occasions, such as at an annual memorial ceremony or some other special event. And still others arrange to store their cremation jewelry in glass domes without ever having intentions of wearing the pieces. The elegant, museum-like appearance of a glass dome display of a beautiful cremation jewelry piece creates a perfect complement to any memorial display.
And, finally, for many families, cremation jewelry pieces are a comforting alternative to the practice of scattering a loved-ones ashes. The relatively inexpensive glass pendants mentioned above have given more than one family the idea of "scattering" by virtue of simply sharing ashes with many friends and family. As one customer put it, "My father is now scattered across America thanks to us buying pendants for everyone in the family, but, even though he's scattered, we can always know where to find him when we want to share the good news of our life."
That unique, and special, feature of cremation jewelry is one big reason why the memorial trend is much more than a "trend;" It has become a tradition for many families. One of the big reasons being simply that the jewelry can be filled with any small memento, and kept close at all times. This is very comforting both during, and well after the mourning period, as it reminds us that no matter what, our loved one is alive and well in our hearts and memories.

Tips on Losing a Loved one with Urn Cremation Pendants

When we lose a loved one, no matter if they were close family or friends, we feel a sense of loss that is, in ways, unbearable. We earnestly try to remember every memory we had with and of that person, or even pet, and it always comes as a surprise that while remembering all of the good times, we still feel a strong sense of sadness rather than relief, let alone happiness. Many have found that a small keepsake helps them cope with not only the loss of a person, but also the terrible grief that comes with the loss. For this reason, among many others, urn necklaces were created. Keepsake pendants are perhaps the newest idea in the death care industry, and they are becoming more popular every year. To clarify, cremation jewelry are small pieces of jewelry that family members can wear on their bodies or display in their homes to assure that their loved-one's memory always stays close at hand. That is not to say that pendants are the only pieces of this extraordinary jewelry; In fact, now cremation jewelry is available in rings, bracelets, even watches and cuff-links! Also, while cremation ashes are the most popular use for these pieces of jewelry, they can also be filled with hair, dried ceremonial flowers, or even earth from a grave site, or any other site. Just about anything that is small enough to fit through the opening of the pendant, ring or bracelet can be used to create an unforgettable and comforting piece of memorial jewelry.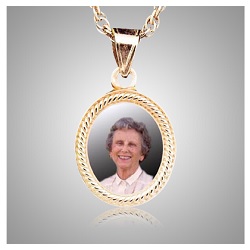 Cremation ash jewelry pieces often have tiny cavities in which a small amount of a loved-one's ashes, or any other small memorabilia, can be stored. Accordingly, cremation jewelry pendants have become increasingly popular in recent years as the number of cremations across America has increased dramatically. In this day in which American families are often far flung across the globe, many families are finding that keepsake pendants are a nice way for several family members to share a love one's ashes, as they are smaller, and require less ash than keepsake urns, which are also very popular for sharing cremation ashes. Keepsake pendants can also make good compliments to traditional urns, and in fact, some manufacturers offer 'sets' in which the full sized urn is complimented by the matching keepsake urn, as well as a matching piece of memorial jewelry. Keepsake pendants are also comforting for loved ones of those whose ashes are scattered, as they can keep a very small amount close to them forever. Many family members choose to store a small portion of the ashes in one or more keepsake pendants before scattering the remaining ashes at sea or over a special area of land. It is even becoming more and more popular for families to incorporate keepsake jewelry into the ceremony for their loved one as well, and families buy matching keepsakes, or keepsakes that are of special significance to them, and wear them during the service. Some even display the keepsake pendant or pendants along with the memorial cremation urn, and are given the pendants after the service.
While many, if not most keepsake pendants are made to accommodate cremation ashes, not all keepsake pendants are built for ashes. Many cremation pendants are designed to hold special photographs of the loved-one to be memorialized. Some of these pendants even have the family submit the photo of their choice, which is then permanently sealed onto the pendant. The most interesting though, is when both methods are combined to create a truly personalized keepsake. The pendant to the right is an elegant example of a pendant that will permanently feature the image of your loved one, and will also contain the ashes. And other urn cremation necklaces are built for special engravings, such as a name or initials, or even photo etchings, find some information here on how to order a photo cremation pendant for pictures). In some cases, even keepsake pendants intended to store ashes also have space for photographs and engravings, such as a locket would. The uses of urn necklaces are almost as varied as the people they memorialize.
Cremation jewelry is available in a wide variety of styles, shapes and materials. Keepsake pendants can be made of wood, glass, gold, silver, diamonds and even tiny sea shells. Keepsake pendants can be in the shape of crosses, hearts, cylinders, and many other designs. People of the Catholic faith can even find cremation rosary keepsakes that are included in a traditional string of rosary beads. The most popular material to date for these charming keepsakes is precious metals, such as silver or gold, or even bronze. Some artists who work with glass even permanently fuse the ashes within the glass pendant.
Most cremation jewelry pendants are designed to be worn – usually underneath clothing -- by people who want to keep their loved-one's memory always close to their heart. But, for those who may be uncomfortable with wearing a keepsake pendant, several nice home display options are available. Most keepsake pendants can be hung beautifully in a special dome display cases made of glass, and nearly all keepsake pendants come with a beautiful storage box in which they can be placed when not being worn.
As the Cremation Association of North America consumer's guide to cremation options notes, cremation, with its emphasis on reducing a body to mere ashes, can sometimes feel like an "end." But cremation jewelry keepsake pendants do wonders for keeping a loved-ones memory alive for generations to come. Along with decorative urns (which are smaller than traditional urns and designed for families that wish to share a loved-ones ashes), memorial rocks (which are natural looking rocks with crevasses for ashes), and any number of similar innovations, keepsake pendants offer loved ones plenty of unique options for memorializing a loved one for years to come.
See all your Cremation Jewelry choices