Back to Info Center
Purchasing Tips for Military Flag Cases
Flag Cases are ideal compliments to any long-term memorial for current or retired military or other uniformed service people such as firefighters or police officers. Besides providing sturdy, long-lasting protection for a cherished flag, flag cases can also display medals and other items of memorabilia such as medallions, coins photos, pins, citations, badges etc. And, they do not have to be used simply for memorials: flag cases can be used at flag retiring ceremonies and they make for good gifts for anyone who has a special flag to preserve and protect for the ages.
Though their uses can be varied, flag cases are probably most often used to preserve and display the American Flag in honor of a deceased military veteran, firefighter, police officer, or dignitary. Each year the United States government presents more than 600,000 flags to the family of deceased military personnel, and many of these flags are preserved and displayed in flag cases.
Flag Display Cases are also great for the additional 250,000 American flags are flown over capitol buildings commemorating birthdays, honors and special achievements. These cherished flags represent the past, present, and future of this great nation and the dedication of those sworn to protect it, and they can have a special, long-lasting homes in flag cases. Flag Display Memorials are the perfect way to preserve, protect, and proudly display these cherished memories.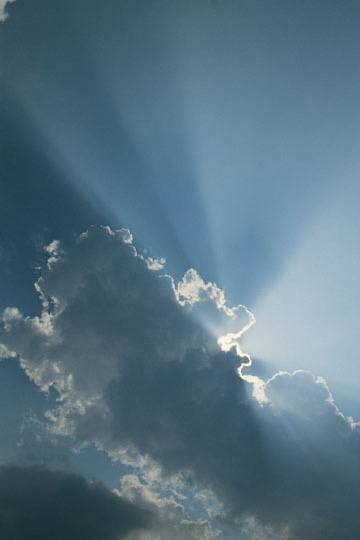 Flag display cases are crafted from the sturdiest of wood: oak, walnut or mahogany. And they come with a glass or clear front so you can see the flag; they also generally come with engraved metal or brass plates on which special memorial words can be included.

So long as it is folded according to strict, historic, patriotic traditions, any government issued flag should fit in flag cases. Wall mounting kits are included with all of our flag cases and can also be displayed on a pedestal (sold separately) that, by elevating the flag and flag case, focuses the attention to the flag. Pedestals for flag cases can be personalized the names, dates and a service emblem, and engraved plates can also be attached, with an adhesive back, to the flag case itself.
While most flag cases may be mounted to a wall or pedestal, some flag cases are more suitable in a mantle or table display. Larger flag cases particularly those which include a "shadowbox" or additional area to feature medals, patches, pins, or memorabilia can weigh in at upwards of 30 pounds when filled, so caution should be taken when wall mounting these models of flag cases.
Families have used flag cases for decades to display the American burial flag that each United States military soldier or veteran receives upon his or her death. It's interesting to note that no other country in the world has this tradition of honoring veterans with a national flag, which makes a burial flag all the more honorable and valuable to those families who receive them. Because of the great sacrifice that a hero must make and the privilege of awarding them the national flag, it goes without saying that a flag case must not only look presentable visually but must also serve to preserve the treasured contents within. Flag cases come in a large variety of styles and finishes and are also offered with options that will help further preserve the memory of your loved one. The flag cases can even be purchased with a standard or burial flag, for families who also wish to honor their loved one in their home but live in separate regions.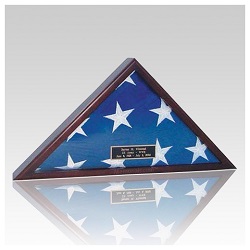 Most of the flag cases we offer come with a free plaque for engraving so that the case and, accordingly, the flag, can be personalized, but more importantly, identified. Many of the flag cases feature thin or slim-line frames, meaning the actual wooden ledge may not be large enough to properly accommodate the engraved plaque. In cases like this, families often opt to place the plaque directly on the glass front, such as in the example to the left, or may even place the engraved plaque on the back side of the frame. Although it is not visible from the front, the engraving plaque will help to identify who the flag honored in any case where it would be necessary, which comes in handy if the case is ever misplaced or stolen. The flag cases also all come with a free wall mounting kit, although wall mounting is just one option for displaying the case. Flag cases can also be placed on a wood pedestal, which is available in matching wood, or even on a metal stand, which is more popular when the flag is being displayed in a memorial service. Some of the flag cases are assembled with an additional shadow box case in which medallions, coins, or any small mementoes can be placed. They can also come with an urn pedestal base, which the flag case would sit on top of, and which will contain a set full set of cremated ashes. In reality, there is as large a variety of flag case display accessories as there is flag case options, and we also have a variety of accessories for displaying medals and other military mementos.
One of the most popular ways to preserve a flag is actually not a flag case at all, but instead a large trunk. The Military Veteran Display Chest allows families to preserve and protect not only the burial flag of their loved one, but also other important items. Many families place their loved one's uniform in this chest, as well as remembrances that are not of military nature. These remembrances can include important documents, letters or even keepsakes from special events or places. Preserving these keepsakes create not only a tangible way to remember a loved one, but also a treasured heirloom for future generations to enjoy and learn from.
Besides being the perfect memorial to pay tribute to a true hero, flag cases are usually quite easy to care for, requiring only an occasional touch of furniture spray and glass cleaner, aside from occasional dusting. Flag cases are, in themselves, quite versatile and can be conveniently displayed in any home. Above all else, the most important feature of any flag display case is that it offers us a way to connect with our lost loved ones. Many American families make traditional annual visits to the grave sites of their family's soldiers on Memorial Day and other patriotic or major holidays. With a flag case display always available in the home, these important visits do not necessarily have to wait. A flag display can help keep a beloved relative's memory close at all times, even if their burial place is hundreds or thousands of miles away. Furthermore, flag cases allow individuals to proudly share the memory of their loved one with friends and family who visit the home. Even younger generations can feel connected to the heroes of times past, as the case not only preserves their name, but also the memory of their courageous and unselfish nature, and for many, the true significance of their greatest sacrifice.
Many of the flag cases we offer are manufactured in the United States, which gives them an even greater appeal. In this day in which many products sold in America are made elsewhere, it is perhaps comforting to know that these patriotic memorial products are made at home, virtually in our own backyard, and in the same country that the beloved veterans they help memorialize fought to protect. While many of the flag cases are made in the United States, there are a few that are made overseas, but even those are made with only one intention, which is to honor and preserve the memory of a true modern-day hero. The option of where the case is made is more of a personal preference, and a one's decision should not be influenced by this if they found a case that they feel would properly personify their beloved. Almost all of the U.S. made flag cases feature the engraved plaque, but for those that do not, there is no need to worry. There are a variety of engraving plaques available separately, to add the perfect final touch to any memorial. Some families even purchase additional engraving plaques if they wish to add a few additional lines to capture the memory of the lost individual. Some examples including adding a person's favorite saying, or a special verse from the bible.
Flag cases come in a variety of styles suitable for almost every memorial need, with different options so the case can be properly pay tribute to the person it memorializes. In some models, such as the military chest described above, the flag case is displayed in the open (in other words no glass cover over the flag). These pieces can be displayed either open or closed, or again, can even be further adorned with military medals and medallions. For families who wish to display the chest open, but are worried about preserving the flag as well as possible, there is a covered flag case to hold the flag and protect it for the ages. Regardless of how the flag case or military chest is displayed, those who view the memorial can take comfort in knowing that at the heart of their display lies the strong, omnipresent, glorious American flag.
Other flag cases have a strong glass front, assuring that the central piece of the display – the flag – is always clearly present to the eye. These flag cases can also be adorned with medals and medallions and are typically displayed while closed, assuring that the flag stays secure and clean through the ages. Regardless of the style of the case, the main purpose should not be lost - which is to honor and preserve the memory of a true American hero.
Military Flag Cases
For many generations our Veterans and fallen heroes have been honored with a flag or burial flag upon their release from the military or, in some cases, loss. It stands without reason that flag cases have been an integral part of this tradition, as they not only beautifully showcase the flag they contain, but also preserve and protect it so it can last for many years, if not generations, to come. What many do not realize is that choosing a flag case is a little more challenging than you would think. When selecting the case, a family wants to be sure that they choose a case that not only preserves the flag, but honors the person the flag represents, as well as has a pleasing aesthetic appearance, of course. Below are some things to consider when selecting and purchasing a military flag case. We will add items to this list on occasion. Please contact us with suggestions for information to include.
Styles We Offer: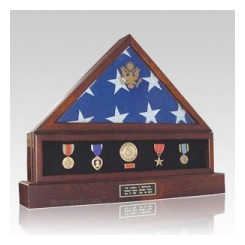 Memorials.com offers many different styles of flag cases, but there are two that are the most prominent. A great example of the first style is our Presidential, of which an example is shown to the left, and the Heritage military flag case. These cases are hinged and open from the front, meaning that the glass cover through which the flag is displayed swings down to accept the flag. The second most popular style of military flag cases are the type that do not have hinges and must be opened from the back with a screwdriver. This style is popular because families feel the flag is more secure in a case which can only be opened by removing the screws, whereas others prefer the latter style, as it is easier to access the flag. The fronts of most of our military flag cases are made of glass and, therefore, the flag is visible even when the top is shut. Our Heritage line of military flag cases, however, have a wood front, therefore the flag is visible only when the case is displayed open. Mostly, families who select the Heritage case prefer to display the case closed. The exterior of the case, however, can be personalized with an engraved plaque, or even a medallion or coin which depicts the branch of military for the person to whom the flag pays tribute. The case to the left is also embossed with the Great Seal of our country, on the glass, which is important to note as some families do not care for the appearance of the glass embossed with the seal. Mostly the cases feature a simple, plain glass panel to beautifully present and protect the flag. While these two case styles are the most popular, there are several different varieties of flag case, such as the case at the top of this page, which features a two-part system which completely encases the flag, to ensure a dust free environment to further protect the flag. Other popular styles feature a medallion case, such as in the example photo to the left, in which the medallions awarded can be proudly displayed, along with the flag. A style of flag case that is gaining more and more popularity features a pedestal, which is also visible in the example photo to the left, which would contain the cremated ashes of the person. This last style is popular because it offers a cremation urn that is very different from traditional cremation vessels, and which is integrated with the other memorabilia of the person. This version is also very popular because it is a discreet, yet very personal tribute. It should be noted that all of the flag cases can be personalized or augmented with a medallion case of pedestal urn, and while the pedestal does hold cremation ashes, it can also be left empty, and used to simply showcase the flag case, or can even be filled with small mementos, such as medallions, coins, news clippings, or any other small remembrance.
Display Issues:
Any government issued flag should fit in any of our military flag cases. The standard size of the burial flag is 5" by 9.5". Your flag should be folded according to strict, historic traditions, following the flag folding method that is standard witht any U.S. flag. Wall mounting kits are included with all of our flag cases, but you should also consider displaying your military flag case on a pedestal that, by elevating the flag and military flag case, focuses the attention to the flag. We offer a variety of beautiful pedestals that can be personalized the names, dates and a service emblem. Engraved plates can also be attached, with an adhesive back, to the military flag case itself.
Caring For Your Flag Case:
To clean your military flag case, we suggest using simply a dry cloth on the wood and glass cleaner on the glass top. Flag case wood is best left untreated. But you might consider using a wood preservative.