Back to Info Center
Religious Books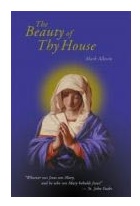 The idea of religious books usually brings to mind The Bible, The Koran or other of legendary, well-worshiped texts handed down from even before antiquity. But religion continues to be written about even today, so, while the above books are the basis of religion, they cannot be said to be the only "religious books" around. While some individuals find comfort in informative books that cover death, religious books can certainly carry across powerful messages that will help soothe a broken heart, and appease a troubled mind. Here is a summary of some of the more intriguing ideas about religion that have made their way into recently published religious books.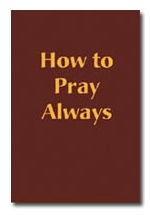 First, there is Stephen Spyker's new book Technology and Spirituality. This religious book is regarded widely as a must read, especially, among today's heavy users of the Internet. Since you are likely accessing this article via the Internet, then, our list begins with a look at Spyker's ideas. In general, Spyker recommends that religious people exercise caution when adopting new technologies. If a new gadget (such as a cell phone or a new computer system) is likely to cause more stress, then, simply, you should avoid the temptation to upgrade immediately. In general, keep spiritual principals in mind before adopting any new technology. If the technology is incompatible with spirituality, then, well, it is not worthy of adoption – no matter how popular, Spyker says. In this regard, he says, modern cultures can learn well from the Amish, the North American culture that has famously resisted almost all modern uses of technology, from computers to telephones to, in many cases, even electricity. Spyker's book can also be a good companion to the classic academic book Diffusion of Innovation by Everret Rogers. While this book could not be accurately called a religious book, it does study and analyze the many ways that various cultures – and individuals – adopt new technology. Religion, Rogers points out, is a significant, if unsung, factor in most cases.
A new type of religious book seems more and more prevalent today as modern man seeks to heal the potentially-deadly-and-usually –ancient religious conflicts of the world. These new books explore the common ground that major religions share and, with the idea that all religions seems to have similar goals and ideas, aim to help readers understand (what amount to be minor) differences in traditions and procedures among the religions. Perhaps one of the most famous of these types of books is the autobiography of the famed Indian leader Mohandas K. Gandhi. Throughout his book, Gandhi points to numerous instances in which his Hindu family had similar ideals to that espoused by the rival religion Islam. And on that same note,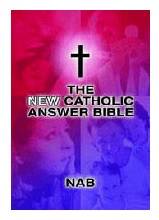 American Catholic scholar George Dardess asks "Do We Worship the Same God?" in his recent book. Many people with a modern-day interest in this issue note that the word "Allah" in Arabic translates exactly as "God" in English. And that observation leads many to wonder if, in fact, Islam and Christianity, despite differences pronounced by fundamentalists, are each saying much the same thing. Dardess does not answer his own question precisely, but he does give plenty of food for thought. Likewise, two other recent religious books do much the same: Opening Doors of Wonder looks at the way individuals respond to various religious traditions and suggests that the traditions mostly have the same goals. Similarly, Abraham's Children: Jews, Christians, and Muslims in Conversation, asks these three major religions to consider the question of where, exactly, their differences lie and what may be their common ground.
And, finally, another type of religious book that will, presumably, become more common in the near feature attempts to defend or deny the logic behind particular religions. A 2007 book by scholar Dinesh D'Souza will, undoubtedly, spur more discussion takes attack at a string of recent books promoting an atheist's view of religion. D'Souza takes aim at these books by such best selling writers as Richard Dawkins and Christopher Hitchens, and, citing philosopher Immanuel Kant defends Christianity (and spirituality in general) on the grounds that the atheists themselves use for argument: reason and logic. D'Souza's discussion has already generated much response – from Christians and atheists alike – on the Internet and, undoubtedly, more religious books are in the works to address this question.
Applying the messages within to daily life, or simply reading to take one's mind off of the grief at hand, are both valid ways that these reads can be a great comfort. Furthermore, many find that such books can even help in different aspects of the memorial planning, such as writing an epitaph. For many, there is no doubt that a religious book can be a great tool during the mourning period, and even well after.