Back to Info Center
Thanking Supporters After The Funeral

Diary of an Anonymous Funeral Planner - Chapter 8

This is the 8th of a series written by an anonymous man caught unprepared in the expensive web of "death care" in the United States.
As I contemplate all the blessed help and support I received in the days immediately following my father's death, I think of some advice I once heard (from a pastor, I believe. But I can't remember the source) on how to best be supportive to a friend who is grieving the loss of a loved one.
Cards of condolence, flowers, memorial gifts, and even visits with food are nice, the wise counselor said. But the best help one can usually offer in such cases comes days, or even weeks, after a death. "Call up your friend out of the blue, maybe, a month after the funeral," this teacher said. "Take him to lunch. Invite him to a party or a baseball game. And make sure you give him plenty of opportunity, unforced, to tell you how things are really going. Immediately after a death is no time for someone to judge, really, how he is doing. So give your blessed a few weeks before you spring that question on him, even as a hint."
As I write this, it's been 30 days since Dad died. I'm guessing one or two great friends, at least, will be contacting me in this manner soon. (One already promised to do that, in fact.) And, to them, I'm certain a heartfelt, on the spot, thank you – maybe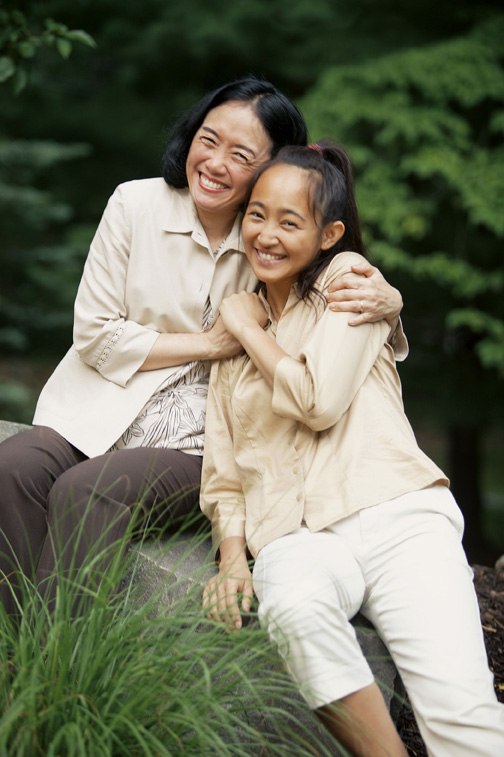 even bear hug – will be just the thing to show my great gratitude for their thoughtfulness.
But for everyone else, the box of Thank You cards the funeral home supplied (for at least 3 times what a office supply store or printer would have charged) have come to great use. The rest of this article is my attempt to wax poetically, philosophically, and maybe even a little practically, on the important, therapeutic business of thanking friends and family for their help and support.
Who To Thank After The Funeral
As pulled out the cards that the funeral home put in our family's "goodie bag" (which, strangely, also included a toothbrush and a large clothes hanging bag) I realized that there was no way I could send thank you cards to all who had been off blessed service to my family and I as we prepared his funeral. For starters, I didn't have addresses for even half of the people that I wanted to thank in writing. And, well, even if I had the addresses, the sheer number of blessed souls I'd have to write too make the job almost an impossibility.
At the top of my head, I counted at least 250 people whose help and kinds words I thought, definitely needed to be acknowledged. I ended up sending 50 hand written cards. And that took 12 hours over the course of four evenings. It was a blessed, even fun job. But, in the end, my wife and I, were glad to have it behind us. We would have been greatly troubled to have known that work was just 20 percent of the total.
More than 200 friends and family members, alas, will go un-thanked, officially. But I pray they know their blessings were duly felt and appreciated. Unfortunately, I have no idea which church members spent hours in their kitchens preparing all the great entrees that we all enjoyed in the after-the-funeral-reception. And I did not get the names of all the blessed people who spontaneously came forth from the pews to offer their inspirational stories about my father. (I was surprised at how many of these people I had never previously met.) And, of course, there were the many friends and distant family whose circumstances and business schedules kept them from attending the services – or even hearing about the death until sometime after the funeral.
Alas, in the end, my wife and I decided that we would write, directly, to each person who sent us a card or flowers, made a memorial donation in Dad's honor, and/or took a leadership role in helping arrange the funeral. I think that was a good cut-off point for the official thank yous. And I'm certain the others who did not receive a formal note of thanks know in their hearts that we are deeply appreciative of their thoughts, warm wishes and prayers.
How People Responded to My Thank You's
I think I will rethink a habit I have long held: the next time someone sends me a thank you card for something like a funeral contribution or a wedding or graduation gift, I think I'll just accept the blessing and leave it at that. My habit until now has been to somehow send a "thank you" for the "thank you."
Wow. No wonder, I hardly ever get a reply to my reply.
While I would have been appreciative of any further contact one of my family's friends may have made with my wife and me after receiving their thank you notes from us, I am even more appreciative that they, largely, did not respond. I am thankful for their good sense in just letting these "conversations" end on a beautiful, conciliatory note.
I say our friends "largely" did not respond because, well, one man (one of Dad's pall bearers) did get back to me. He said he was very touched by the note I'd written in the thank you card, and it even made him tear up a little. He loved my father and my family, and he wished us all the best in heaven. This man is one of the many my dad befriended in his life who was simply mentally ill. So, while his emotional bit of gratitude for my thank you may seem "over-the-top" and, perhaps, even inappropriate at first glance, I take it as a blessing. I realize that my note was probably the kindest bit of communication my friend had received in months (maybe even years) and he had already told me how honored he had felt at my request that he serve as Dad's pall bearer.
As I thought of this man and his emotional reaction to my simple thank you for his service in honor of my Dad, I wished again that I had been able to write to each of the 200 other people I had not been able to reach with thank you cards. Alas, I will just have to trust that, since God is Good, He has given all of those people the sense of peace and gratitude that I would have shared with them.
How The Funeral Home Could Have Been More Help On This
In all of the previous articles of this series, I have complained about the excessive-- yes, I'll even say abusive – charges my family paid to the funeral home that "handled" Dad's arrangements. I put handled in quotation marks, of course, because the work the company did on the service is very questionable, in the least. I did see the staff's comforting, smiling faces throughout the days as my family and I were busy arranging the funeral service. But I can't say that they did much more than smile and tell us how sorry they were for our loss. I kept thinking of the days of Ancient Greece and Rome (and even in the Victorian Era of England) in which families of deceased customarily hired professional mourners who showed up at memorial services and cried (usually very false) tears for the lost loved one – in hopes of inspiring similar reaction from others in attendance. I'm not sure how much professional mourners were paid, but I do know that, in modern times, professional smiling and consoling is a very lucrative career, apparently.
My family paid Bay Shore Funeral Home and Cemetery a total of $14,000 to help arrange my Dad's cemetery, and, by way of helping my wife send out thank you greetings, all we got was about 100 overpriced cards and envelopes.
It would have been a terrific help if the four men from Bay Shore who arrived at the church two hours before the service and helped to see that all visitors signed the guest book would have thought to ask each visitor to include his her mailing address. Even an email address would have been an appropriate request, I think. In fact, I guess I sort of assumed they had done that. The first thing I did when my wife and I sat down 10 days after the funeral and prepared to send out thank you cards was to pull out the guest book for the first time and open to the attendees signatures.
I was disappointed to discover that's all we had: signatures. Some were not even legible.
We overpaid for the guest book by as much as we overpaid for the thank you cards. I'm, not sure why we couldn't have received a guest book with space allowing visitors to leave their addresses if they so desired. Perhaps it was just an over thought – one for which I would, normally, be prone to offer forgiveness.
But, for $14,000, forgiveness is difficult to come by, and over thoughts should be exceedingly rare, I say. (This is far from the only one I noticed.)
Alas, all of this was good for at least one thing: as we were finalizing our list of who, exactly, would get hand written cards, I asked my wife if she thought we should include the funeral director and staff in the mix. We laughed for a good five minutes over that.
Continue To Chapter 9: After the Funeral