Back to Info Center
The Federal Trade Commission

The FTC and the Funeral Homes and Cemeteries

Many funeral homes and cemeteries throughout the United States offer "one-stop" service for grieving families faced with planning a funeral and burial on very short notice. Customers can simply work with one single firm and arrange everything from a funeral, to burial and/or cremation, and even buying flowers for a grave site.
At first glance, these memorial service arrangements seem like a great benefit for grieving consumers who can simply leave seemingly dozens of complicated tasks to a staff of professionals, while they focus on coping with grief and a difficult period in their lives. What is not considered is that the services, and especially the accessories for those services, can get very costly. Families do not know how much they can benefit from learning about the options available to them when purchasing memorial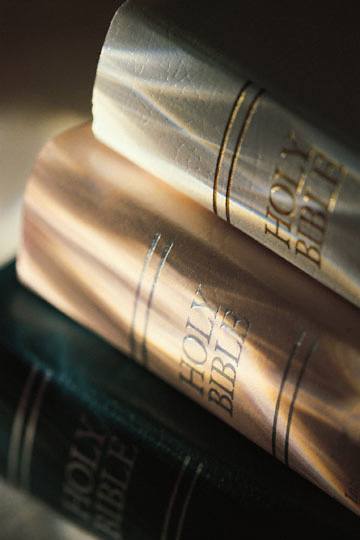 accessories; such as the fact that online memorial dealer websites, such as ours, Memorials.com, offer many of the same products at a substantially less price.
It is very important for customers to remember that this professional service carries a professional price, and those who wish avoid high costs of memorial services and products have every right to do so. While no one wants to consider the financial aspect of laying their loved one to rest, it is very important to keep in mind, especially in situations where the family left is to handle expenses of the departed, as well as the expenses of the funeral arrangements. The United States Federal Trade Commission has seen to that since at least 1984 when Congress enacted the famous Funeral Rule which was designed to lower prices of funeral services and products by giving customers (or in this case, memorial consumers) the legal right to always buy from companies that are not of the "one-stop" variety.
In the days before the Funeral Rule many one-stop firms kept prices on items such as caskets, cremation urns, gravestones, tombstones, headstones and other memorial monuments artificially high by simply refusing to accept products from competing companies. This practice not only virtually terminated any outside competition, it allowed the business in question to overprice the services or accessories, and the only party paying for this unfair practice was, unfortunately, the consumer. For example, when funeral homes refused to allow "outside" caskets in their services, they could effectively hold their customer hostage to pay double, triple, or often, even more than the wholesale cost of the casket.
With the Funeral Rule, the Federal Trade Commission officially put an end to this unfair practice, however many one-stop companies still continue to charge inflated retail prices for products available elsewhere at substantial savings, in exchange for the convenience they, seemingly, offer. These companies have found that some consumers are, perhaps, even willing to pay extra for the convenience of one-stop shopping, and that, of course, is a consumer's choice. But, unlike the days of old, one-stop firms can no longer formally require that customers use only products purchased from them.
To enforce the Funeral Rule, the Federal Trade Commission has issued numerous public statements over the years informing consumers of their legal right to purchase memorial products from any source. And in 1996, after studies showed the just 36 percent of "one-stop" establishments were in full compliance with the Funeral Rule, the Federal Trade Commission began a large-scale enforcement program in which "mystery shoppers" visit funeral homes and cemeteries to test the firm's compliance. Those found in violation of the Funeral Rule are subject to stiff fines which, for first-time offenders, are usually reduced dramatically provided the firm becomes part of the Federal Trade Commission's Funeral Rules Offenders Program, which trains staff members about the rule.
In general, one-stop companies must provide customers, immediately upon their visit, with an itemized list of all products and services available through the company. They may not, in other words, hide the cost of certain products in the cost of special "packages." Additionally, the firms may not attempt to dissuade customers from buying products elsewhere, and they may not imply that certain goods or services, such as embalming, are legally required when they are not.
In a 2002 report to Congress, a Federal Trade Commission official say that the agency's mystery shoppers had conducted 61 "sweeps" of funeral homes in particular locales across the country (more than 1,400 homes were tested), and 200 were found to be in violation. Most of those voluntarily entered the Funeral Rules Offenders Program and have not been cited again.
So, while the Federal Trade Commission admits that compliance with the Funeral Rules can still be improved today (estimates range from 60 – 80 percent of one-stop establishments are fully compliant), there is significant improvement since 1996 when just over 1/3 of the establishments were compliant.
For more information on cemetery issues that one may encounter, or simply questions to ask a cemetery before ordering a larger memorial, our Info Center has various articles which can help in answering many of these questions. Of course, we are more than happy to help answer any questions, and all of our contact information can be found on our Help page.

Useful Links for Consumers:
Consumer Guide to more Funeral Information
Research article about funeral and cemetery guidance and information.