Back to Info Center
The Rude Awakening

Diary of an Anonymous Funeral Planner - Chapter 1

This is the first of a series written by an anonymous man caught unprepared in the expensive web of "death care" in the United States.
I'd read Jessica Mitford's book "The American Way of Death" and familiarized myself with The Funeral Rule. I had followed the news about some monks in Louisiana who had won a major court battle over their legal right to build caskets without license. And I had even helped several friends and relatives save a lot of money on funerals they were organizing.
I knew all the tricks, I thought. There was no way that any funeral of which I was the chief organizer would cost anywhere close to the national average of $10,000 or more.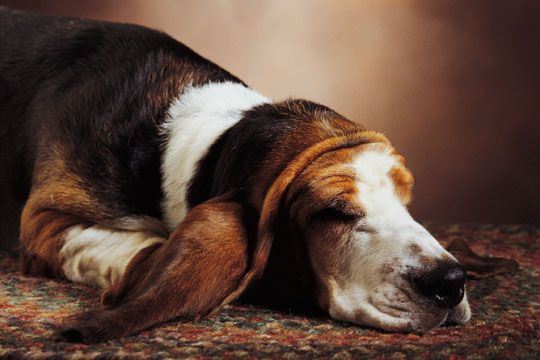 But my father's death by choking one night caught me by surprise.
Dad had been in amazing health for a 76 year old; several doctors had told he and I both that they would not be surprised to see him still spunky and active in 25 years. But all that changed after just a couple of minutes without oxygen, his windpipes blocked by food.
Twenty-four hours later my mother and I – in the midst of the shock of realizing that we had shared our last times together with Dad – thanked God for her fairly healthy savings account. It would soon be drained by at least $12,000, we realized – even with several thousand dollars worth of help from Dad's sister and some blessed souls at our church.
And that's just the start. All total – after we pay for a headstone, a lawyer, and whatever other incidentals that will surely pop up – I estimate Dad's "final expenses" to come to about $18,000 at least. (I will keep you up-to-date on that figure in future articles.)
It's clear that I am not the "budget funeral" expert that I thought I was. Thanks to my incompetence, my family and I fell victim to "death care's" greatest tool, surprise.
I'm come to realize in my family's experience that this is the tool funeral homes and cemeteries use to pry a lot of money out of the bank accounts of people who are, otherwise, brilliant negotiators and consumer activists. So I figure my story can be helpful. If nothing else, it may bring families out of the complacency that would lead them to assume huge funeral bills are for others.
I had been 3 hours from Dad – celebrating my birthday with my wife, in fact – when his roommates called to tell me he had choked. Paramedics were attending to him, they said, but he was likely dead.
Driving in a hastily packed car at 11 p.m. – my wife beside me on her cell phone frantically communicating with our many friends and family – is no time to deal with this that came to me in a call from my mother at the hospital:
"The nurses need to know what funeral home we are planning to use. They're going to clean him up and leave him here for a while, but they really need to use this bed."
All sorts of consumer advice I'd read raced through my mind in the 5 or 10 seconds it took me to answer. I remembered that home funerals are entirely legal in my state, so calling a funeral home to care for a body is never a legal requirement. I remembered that all funeral homes are required under federal law to answer questions about pricing, immediately and clearly – even on the phone – so price checking is always an option. And I remembered that "family run" funeral homes are usually run by giant corporations these days so, if you can find a home that truly is still owned by its original owners, it will offer your best bet for reasonable prices.
"Bay Shore," I finally heard myself say. (I've changed the name).
Wow. What a choice. I went against everything I've read.
In going with the large corporation that had arranged services for, and then buried, nearly all of my deceased local relatives (not to mention nearly all of the deceased people I've known, period), I knew I had definitely not gone with economy. But, faced with a busy hospital that needed a bed in the middle of the night, I saw little opportunity for price shopping or studying up on how to, perhaps, care for dad myself. I just needed to name a company fast. And, in my city, Bay Shore is just the place that everyone calls in times like these. Expensive marketing efforts tend to assure that.
I knew I was steering my family in an unnecessarily expensive direction, but, in the midst of the turmoil of the hour, I was thankful for the peace my decision brought.
Just go with God, I told myself. He'll give you the money to make this a smooth, comfortable memorial service for everyone involved.
And He did.
Funeral and burial companies have learned they can count on Him, in fact. He does it with almost all of their customers. I guess that's why they are not ashamed to ask $500 for services that cost them less than $50 to provide.
But, I don't think God would have objected had my father and I – not to mention his closest family and friends – had had a few more discussions during his life about just what his funeral and burial should entail.
Because we hadn't had those talks, the funeral director, nice as she was, had us at her mercy. We had no clear instructions from my father, so planning his services became a co-dependent affair. Knowing my father, it seems doubtful that he would have specifically requested anything other than a quick cremation and a few simple laughs at his funeral. But, absent his direct instructions, organizing such a service would have been a heartless thing to do, maybe even traumatic, for many who attended Dad's funeral and were glad to be able to spend a final few moments with his embalmed body in an open casket. So, out of decency's sake, my family and I were obliged to order services – such as embalming – for the emotional benefit of others. The funeral director never let us see her drooling at our order. She was a classy, very professional woman. But I know she – and her bosses – was excited as our price tag ran up and up and up.
And it happened because my family and I were taken by surprise.
Continue to Chaper 2: Emotional Spending