Back to Info Center
Tips and Guidance on Memorial Keepsakes

Memorial keepsakes are an outgrowth of the passionate, caring creativity that has swept the death care industry in recent years. This rich variety of unique memorial product give more meaning than ever to the idea often expressed with wonder: when it comes to memorial products, there is truly something available that will be a wonderful memorial tribute to any personality and taste.
Memorial keepsakes refers to the myriad of items that go beyond the traditional products that are thought of most frequently when considering memorial products: cremation urns, caskets, and grave markers. Some memorial keepsakes can be used in place of these traditional items, but most are intended to be compliments to the standard memorial fare.
Memorial keepsakes include such unique new products as "Art in Ashes," in which an artist mixes a tiny portion of cremains into a beautiful oil painting. This same concept can also apply to many different varieties of hand blown glass urns. Talented glass blowers across America are set up with studios in which they can respectfully and lovingly incorporate a tiny portion of cremation ashes into their beautiful works or art. No matter whether the art is an oil-based painting or a hand blown glass piece, the idea of mixing the remains of a loved one into a long-lasting heirloom is a comforting thought that is becoming more and more popular with each passing year. These memorial keepsake options are not intended to necessarily replace traditional products such as urns, but they can be a comforting compliment to them -- especially in cases in which a family member lives far from the location where the majority of ashes will be stored or scattered. This type of memorial keepsake --as with many other varieties of the product -- can be of great value to a family by creating more than one central location for a memorial.
The memorial keepsakes that can be used in place of the traditional urns can be most comforting in situations in which a loved one's remains are meant to be scattered in a place (such as in the sky or at sea) that cannot be visited easily. In these cases, memorial books, sympathy cards, and other types of memorial gifts can become the only lasting memorial to a loved one's life. Fortunately, these items can be assembled as a wonderful tribute to a life well lived.
Memorials keepsakes, like most other memorial products, are available in just about every price range, and families can certainly find something fitting to suit just about every memorial need or occasion. Museum quality pieces done by master artists can costs thousands of dollars, of course, but even many beautifully designed glass works can be purchased for less than $100. Even these least expensive options can be amazingly fitting for creating a memorial that will last the ages. Memorial keepsakes, no matter what the price, will surely become as meaningful to families over the generations as, say, lovingly designed headstones or cremation urns.
Whatever the ultimate use for memorial keepsakes, like everything else offered by today's memorial industry, memorial keepsakes help to instill an important sense of comfort for those grieving a lost loved one. Experts in a variety of fields all seem to agree that an important part of healthy coping during grieving is to establish a specific location in which the loved one can be memorialized. Memorial keepsakes are a great way to do that in cases in which other, traditional, memorial products are not available for that purpose. Memorial keepsakes are a great way to make sure a loved one's memory stays alive for the ages, and that can be of great comfort to anyone making his or her way through the grieving process.
It most certainly goes without saying that the loss of a loved one is one of the most emotionally difficult eventualities that must be endured. Those that have faced such an ordeal can attest to the profound grief that is felt with the loss. Even in situations where the loss may have been expected, no one can truly prepare themselves for such a blow. The initial grieving process may seem all the more unbearable when the family is faced with all of the decisions and arrangements that are usually necessary following the loss. While that is so, once the individual is lain to rest as the family desires, the chaos eventually settles down, allowing the families to mourn the loss as they need. This is often one of the hardest things to believe because the, often, numerous events needing attention immediately following the loss may make the everything seem even more painful, as it causes more stress in an already stressful situation.
One of the concerns that many have after losing a loved one is also losing their memory, or feeling as though the deceased will eventually be forgotten. This is truly incorrect, as their memory is not only something that can never be erased, but also part of ourselves. This is because the lost individual plays an integral role in our own collective memories, but more over, they influence how we react to the world around us. For example, if a father taught his son to be respectful, that individual will show the world around him that trait, and may even be an inspiration to others to follow in that example; meaning that not only did the the father's lesson not go unheeded, he, in effect, touched the life of someone he may have not even known. While that is so, many still find great comfort in having a remembrance of the lost loved one, which can proclaim to the world that their loved one is certainly not lost, as they are always in their hearts and memories. With that said, one of the ways that families create these wonderful tributes is by utilizing keepsakes, of which there are various options for different needs to help create a small tribute, or preserve a special memento of the beloved. This often leads to one very viable question: What exactly can be used to create a wonderful remembrance of the lost loved one?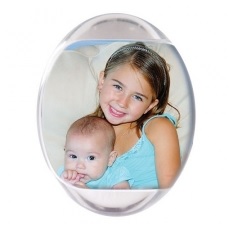 Any small artifact or memento that holds a profound meaning can be classified as a remembrance or keepsake, as they are a strong symbol of a special memory that was created. A memento is described as an item that is kept as a reminder of a special person, place, or event. This can be anything from a piece of jewelry that the deceased treasured, to a lock of hair, or even items that are not in any way part of the deceased, but instead a simple reminder of a memory shared with them. Some common mementos are items vacationers look for when they go on special trips. A family, for example, on a driving trip across America, may look for special refrigerator magnets that display the symbols of the states in which they have traveled. These types of keepsakes commonly adorn refrigerators all over the world, and some frequent travelers even have elaborate collections of these types of keepsakes that they share with family and friends who visit their homes. Of course, refrigerator magnets are just one type of these souvenir keepsakes; Most tourist attractions, even the smallest, family-run operations, such as the famous "Wonder World Caverns" spelunking attraction in San Marcos, Texas usually offer a wide variety of items that can be kept as a memento that will help a family remember its best times together for years to come. Even baseball stadiums sell souvenir programs in which fans can keep score of their game they viewed on any particular day. Regardless of what the memento may be, these are often among the most prize possessions that a family owns. A souvenir program, for example, of a famous World Series or All-Star baseball game, with special notations made during the game by the family members, can make for cherished family discussions for many years to come.
But all of these types of comforting remembrances are truly just the start. A keepsake can be created with any memento that evokes special family memories. Many families have cherished heirlooms, such as family portraits or even handmade articles of clothing or art that have been passed down for decades, or in some cases even centuries. In a nutshell, anything that captures loving memories for the ages can be considered to be a keepsake. While that is so, and these are wonderful examples of keepsakes created with the family, there are also pieces that can be used to protect articles that are fragile or can be easily lost, or simply to create keepsakes that pay respect to the loss or even help cope with the grief.
In fact, perhaps the most special of all remembrances are the relatively new keepsakes products offered by the fast growing memorial industry. We at Memorials.com offer a vast array of keepsake items that can be utilized to, as mentioned above, preserve a cherished memory, or pieces that can even be handed out as tokens of comfort during a memorial service. The comfort stone sets are excellent examples of keepsakes that families can have handed out during the services, and which will be greatly appreciated by the mourners, who then have a small article to either help them meditate, or even, help relieve stress. There are also pieces that can be given as a memorial gifts, to let the person mourning know that they are in our thoughts or prayers. The photo touchstone in the photo to the right, for example, whill help keep a small remembrance of a dearly departed loved one, literally, within hands reach. Special mementoes such as this will greatly help any grieving individual feel close to their lost love, and will become a gentle reminder that, while they are physically gone, they will forever be in the hearts of those they touched throughout their lifetime. Needless to say this can be a very valuable tool that can be used both during, and well after, the mourning period. The memorial gifts article can help answer some important questions in regards to when it is appropriate to present these wonderful tokens of affection. Keepsakes certainly come in a wide number of styles and forms, but they all share one common, and very important, trait: keepsakes keep memories alive forever.
See all your Keepsakes choices