Back to Info Center
Unmarked Graves
I Feel Guilty About My Families Cemetery Grave Site
Many a person who has lost a loved one has felt a sense of shame over the family member's unmarked grave. It is often the case, even in cultures where money is abundant, that a person's burial site can lie unmarked for decades, even centuries. This article aims to show that there is no reason for shame in such cases. While the typical grave site in the United States is marked with a permanent memorial marker well within a year of a death, there are plenty of cases in which a grave remains unmarked for much longer. And the reasons for the unmarked graves are usually as valid as they are varied. Here is a brief overview of this important topic in the world of memorials.
Why you should not Feel Guilty about an Unmarked Grave:
Unmarked graves at the cemetery are no shame, not even from the perspective of Jesus Christ. In fact, according to the Gospel of Matthew, chapter 23, verse 27, they can potentially even serve as a hindrance. We see that Christ refers to marked graves as a symptom of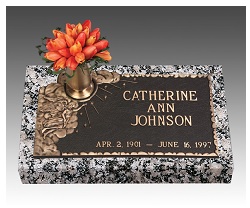 spiritual dishonesty. "Woe to you, teachers of the law and Pharisees, you hypocrites! You are like whitewashed tombs, which look beautiful on the outside but on the inside are full of the bones of the dead and everything unclean." (Whitewashing was the grave marking method of choice – especially among rich people – during biblical times.)
So, we see that Christ honors those who inhabit unmarked graves as much as those in marked sites. Whether to have a grave marker, then, is purely a practical matter. In the big scheme of things – Heaven's view – a grave marker is irrelevant.
With that in mind, a person who is struggling with the idea that his or her loved one's grave has remained unmarked too long should take solace. There is no required time by which a person's grave should be marked. And, in fact, a marker is only necessary by human standards. God requires no marker at all.
That said, grave markers are quite useful and helpful, and family members who wish to honor their beloved deceased in this manner should not be discouraged (except, perhaps, in the fairly rare – but not unheard of – case in which a person has given specific instruction that his or her grave not be marked. Then, ethicist s will agree, it is best to simply forgo a grave marker, no matter what the surviving family believes about the matter.
Options for Installing a Grave Marker on a Loved ones Grave:
As we indicate above, the first step to installing a marker on a loved one's grave is to determine whether a marker is truly necessary. If family and friends and, perhaps, records left behind by the deceased indicate that it is, then the process should proceed.
The best place to start is with the cemetery in question. It is important that you verify through cemetery records that the grave in question is, indeed, for the person you assume. In some very special cases, an exhumation may be necessary for this – complete with a DNA check and other scientific methods – but, in the vast majority of cases a simple check of cemetery records will more than suffice.
The next step to installing a marker on a loved one's grave is to simply order a headstone. Grave stones for the grave can be purchased in a wide variety of styles and a wide variety of prices from retail outlets across the US. The cemetery you are working with will likely be glad to assist you with your order, but be wary, the price you pay at a cemetery may be hundreds of dollars more than what another retailer would ask – even for the very same marker from the very same manufacturer. It is best to check many different retailers for the best price. In almost all cases, the retailer's sales staff will be able to walk you through the process in a very efficient manner and your family member's grave marker will be delivered to the cemetery in 4-6 weeks. (It is important to note that payment is usually expected in advance for all work that requires personalized engraving. This is an industry standard practice and, therefore, it is important that you work with a retailer whose business record can be verified with the Better Business Bureau or some similar accrediting or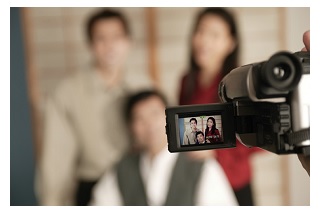 ganization.
As we say, prices for grave markers vary widely according to your needs and tastes, but, in general, you should expect the price to be at least $1,200. Some family members who may not be able to pay this entire amount on their own will contact others in the family who may be willing to chip in. Historical associations and genealogy groups may also have funds to help families pay for grave markers that are deemed to have great historical value. Also, in today's modern age of technology, there are many websites that offer free "Crowd Funding" services in which users describe their special projects and asked the public to support them with small donations. A crowd funding campaign is probably a great way to raise funds to erect a grave marker for your loved one. You could even get a temporary memorial cross installed at the cemetery grave site just to create a bridge before the final grave markring.
How to Help Others Install a Grave Marker:
Many people who have installed grave markers on the burial sites of their own family members have found themselves drawn to helping others do the same. The historical and genealogy groups mentioned above are great places for volunteers to find meaningful work of this sort, and, of course, there are always crowd funding campaigns that are seeking donations for grave markers. Of particular note in this regard are the many groups devoted to blues music that have taken it upon themselves to install proper grave markers for their deceased heroes of yesteryear. By its very nature, blues draws musicians who are not concerned with the material things of life, so, in many cases, some of the most talented of that genre have been left penniless and marker-less at their death. If one is to type "blues players with no headstones" in just about any search engine, he or she will quickly be connected to any number of campaigns which would be glad for his or her support.